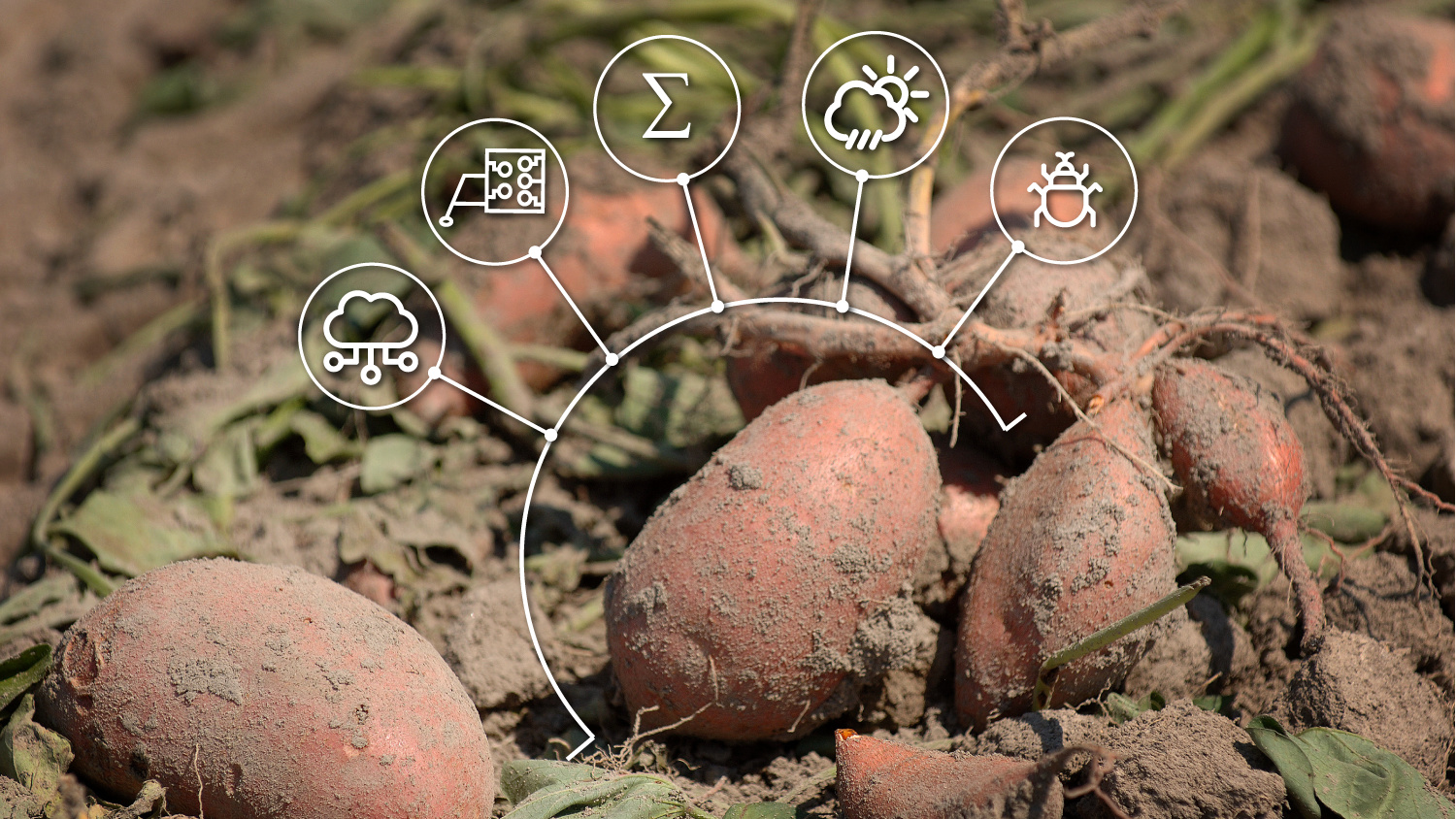 Ag Data Science Certificate
Certificate Overview
Agriculture, food and the life sciences have seen an explosion in data collection. Professionals in industry, agribusiness, government and academia need advanced training on how to properly collect, manage and analyze the data to help inform decisions and improve outcomes.
The graduate certificate in Agriculture Data Science is an interdisciplinary graduate certificate program that applies the power of data science to issues and opportunities in agriculture, food and the life sciences. Housed in NC State's College of Agriculture and Life Science (CALS), this certificate program brings together faculty and coursework across 15 departments in CALS, as well as the Colleges of Engineering (COE), Sciences (COS) and Natural Resources (CNR).
Bridging the Big Data Divide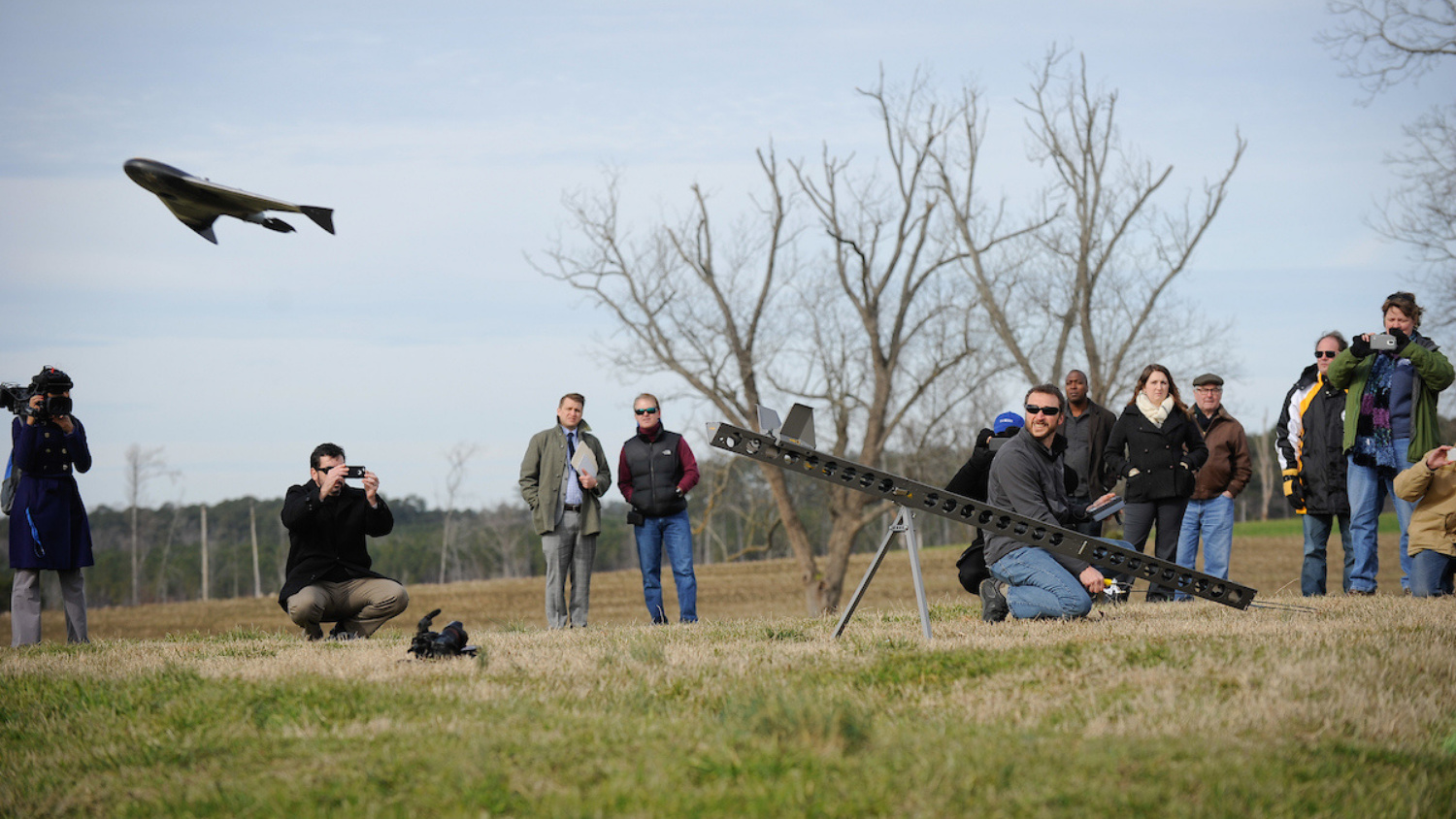 What You Can Expect
You will learn data collection, management and analysis methods and how to apply them to practical agriculture, food and life science questions. Our students also have the opportunity to develop additional skills in data mining and artificial intelligence using real-world environments.
Through data mining and predictive modeling, you will learn how to look for useful patterns in large data sets that will help you understand the past and better predict the future. In artificial intelligence and the related processes of machine learning and deep learning, you will create machines and algorithms that not only analyze and understand data but also take the next logical steps dictated by the data.
But most importantly, you will have the flexibility to put your training to work in meeting your educational or career goals.
$1.4 billion
The estimated value of the global agriculture analytics market by 2025, up $800 million in 2020.
Admission Requirements and Tracks
A minimum of twelve credits must be completed; six credits from foundation courses and six from one of two tracks depending on your interests and background.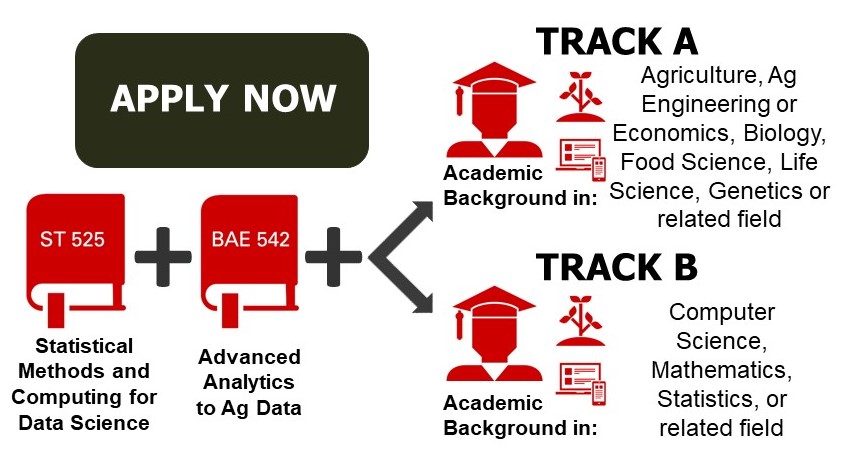 Foundation Courses
ST 525 Statistical Methods and Computing for Data Science
Instructor of Record: Dr. Paul Savariappan. Offered in Fall. Online delivery is available.
Prerequisite: ST 305, or ST 312, or ST 372, or ST 511
BAE 542 SAS Advanced Analytics to Agriculture, Food and Life Sciences Data
Instructor of Record: Dr. Dani Jones. Offered in Spring. Online delivery is available.
Prerequisite: ST 525
12 million
The predicted number of agricultural sensors to be installed around the world by 2023.
How to Apply
Certificate Cost
Pricing follows NC State's normal graduate course structure. Current students might be able to fold most of the certificate courses into their existing graduate program.
How To Apply
If you are not a current NC State graduate student, complete the Graduate School application to apply.
Students currently enrolled in a graduate program at NC State may apply by completing the Graduate Certificate Interest Form.
For specific questions about the Ag Data Science Certificate, complete the Interest Form.