We transform challenges into agriculture and life sciences opportunities.
Richard H. Linton
Dean, College of Agriculture and Life Sciences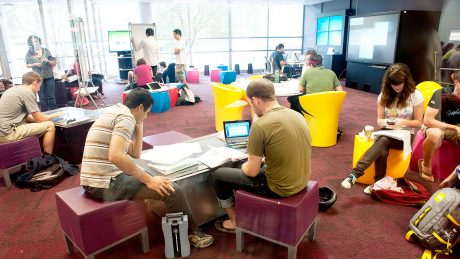 Surviving Dead Week
CALS students are buckling down, studying hard and trying to stay awake. Here are ten tips for getting through this end-of-the-year mad dash.
Learn

More
Leading the Way
$1.5B
NC State ag research has a massive economic impact on rural North Carolina.
1-in-5
The Covington sweet potato, developed at NC State, makes up 20% of the U.S. sweet potato market.
$25M
CALS research has generated more than $25 million in licensing revenue since 2011.