Problem-solving is in our DNA. It's what happens when we Think and Do.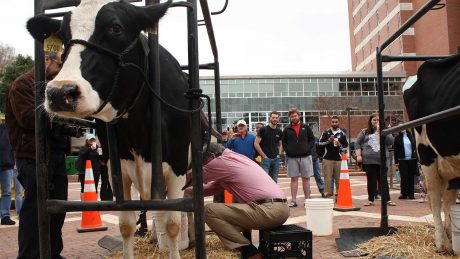 Celebrating N.C. Agriculture
From student-led activities on the NC State Brickyard to the Ag Day baseball game, this week is packed with public events that celebrate our state's No. 1 industry. Join us!
Learn

More
Leading the Way
$1.5B
NC State ag research has a massive economic impact on rural North Carolina.
1-in-5
The Covington sweet potato, developed at NC State, makes up 20% of the U.S. sweet potato market.
$25M
CALS research has generated more than $25 million in licensing revenue since 2011.