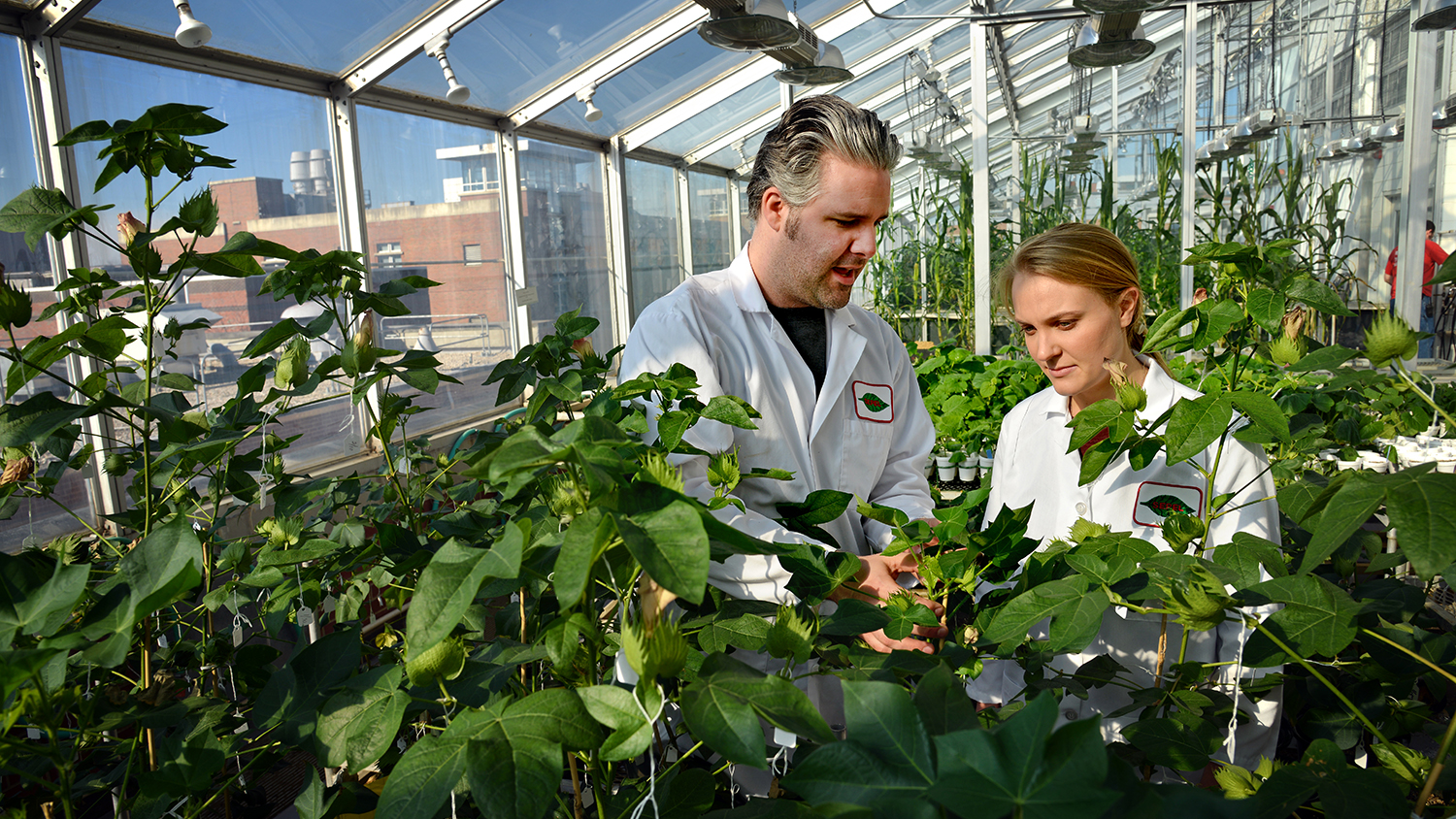 N.C. PSI Strategic Plan 2025
We have an opportunity to be a global hub for advanced plant sciences research to expand agricultural productivity.
Download an accessible version of the N.C. PSI Strategic Plan 2025 below.
Executive Summary
The N.C. Plant Sciences Initiative (N.C. PSI) was designed to meet the evolving needs of our stakeholders and address the complex challenges of agriculture. When the NC State Plant Sciences Building doors opened in the spring of 2022, our innovation hub could actualize endless possibilities. N.C. PSI leadership embraced a strategic planning process to prioritize the resources and actions needed to be successful in the early years of this initiative.
Our Mission
To solve grand challenges in agriculture and the environment in North Carolina and beyond through interdisciplinary team-based science, partnerships and talent development.
Our Vision
Create a healthier, sustainable and more prosperous future through plant science innovation.
Our Values
Collaboration
Inclusivity
Scale Neutrality
Engagement
Sustainability
Innovation
Entrepreneurship
Focus Areas
Scientific Impact
The forecasted work of N.C. PSI will affect stakeholders near and far through breakthroughs in research, teaching and outreach.
Priority 1: Integrate Technology and Data Management Capabilities Into All Aspects of N.C. PSI
Priority 2: Transform the Future of Agriculture Through Large-Scale Interdisciplinary Pursuits
Priority 3: Position N.C. PSI as a Regional Hub for Plant Sciences Economic Impact
Priority 4: Develop the Next Generation of Problem Solvers in Agriculture
Engagement and Communication
Creating connections and sharing knowledge are foundational aspects of N.C. PSI.
Priority 1: Elevate N.C. PSI's Presence Across NC State, Throughout North Carolina and Around the World
Priority 2: Prioritize Engagement With the North Carolina Agriculture Sector
Priority 3: Expand N.C. PSI Partnerships and Strengthen External Collaborations
Operations and Governance
Our interdisciplinary initiative will share key learnings and collaborate with the university to identify best practices for the future.
Priority 1: Establish N.C. PSI as a Model for Interdisciplinary Structure, Governance, Policy and Staffing
Priority 2: Develop a Sustainable Funding Model for N.C. PSI
N.C. PSI Platforms
University leaders and stakeholders thoughtfully constructed platforms within N.C. PSI in order to break down academic barriers and support interdisciplinary research teams. The five platforms are Plant Improvement, Resilient Agricultural Systems, Data-Driven Plant Sciences, Education and Workforce Development, and Extension Outreach and Engagement.
The platforms each participated in a simultaneous strategic planning process.
They identified focus areas, strategies and goals that will enable them to
collaborate and deliver innovations that will elevate the impact of N.C. PSI.
N.C. PSI Continues to Evolve
This three-year strategic plan will serve as a guide and allow for flexibility as N.C. PSI gains momentum. For more information about N.C. PSI, contact Celeste D. Brogdon, director of strategic engagement, at 919-247-6632 or cdbrogdo@ncsu.edu.