The Plant Sciences Building (PSB) is a memorable event venue located on NC State's Centennial Campus. Event spaces are available for both large and small events, with a variety of room setup options.
For more information on any of our event spaces or to check availability, please submit a request here.
Available Services and Amenities:
Flexibility of seminar room setup configurations
Boardroom and Conference rooms are available for smaller meetings
Catering kitchen to support event catering
Wireless internet
Audio visual equipment and support (upon request)
Live stream your event or record it for future use
PSB Event Spaces and Rates (2022)
Seminar Rooms
$600/day or $300/half day
Our three seminar rooms are a dynamic space for large groups with additional access to the Coastal AgroBusiness Lobby and our outdoor Terrace. A combination of rooms can be opened up to form one large area or can be used as separate spaces with flexible setup configurations. Podiums, large flat screen TVs for presentations, microphones , and on-site A/V support can be provided in these seminar rooms upon request. The PSB seminar rooms also offer easy access to a kitchen for catering setup. Up to 135 people can be accommodated in our seminar rooms.
PSB Seminar Rooms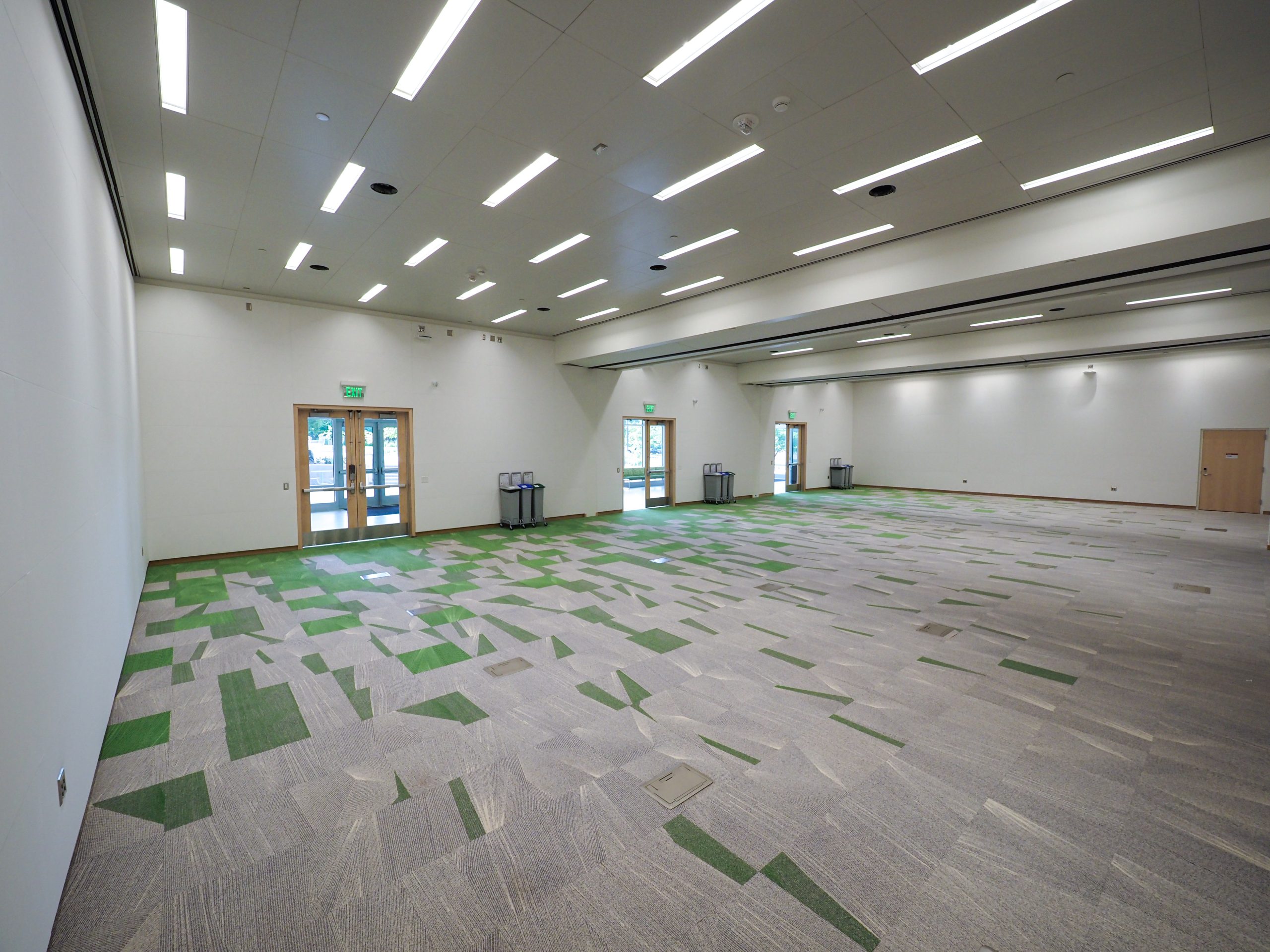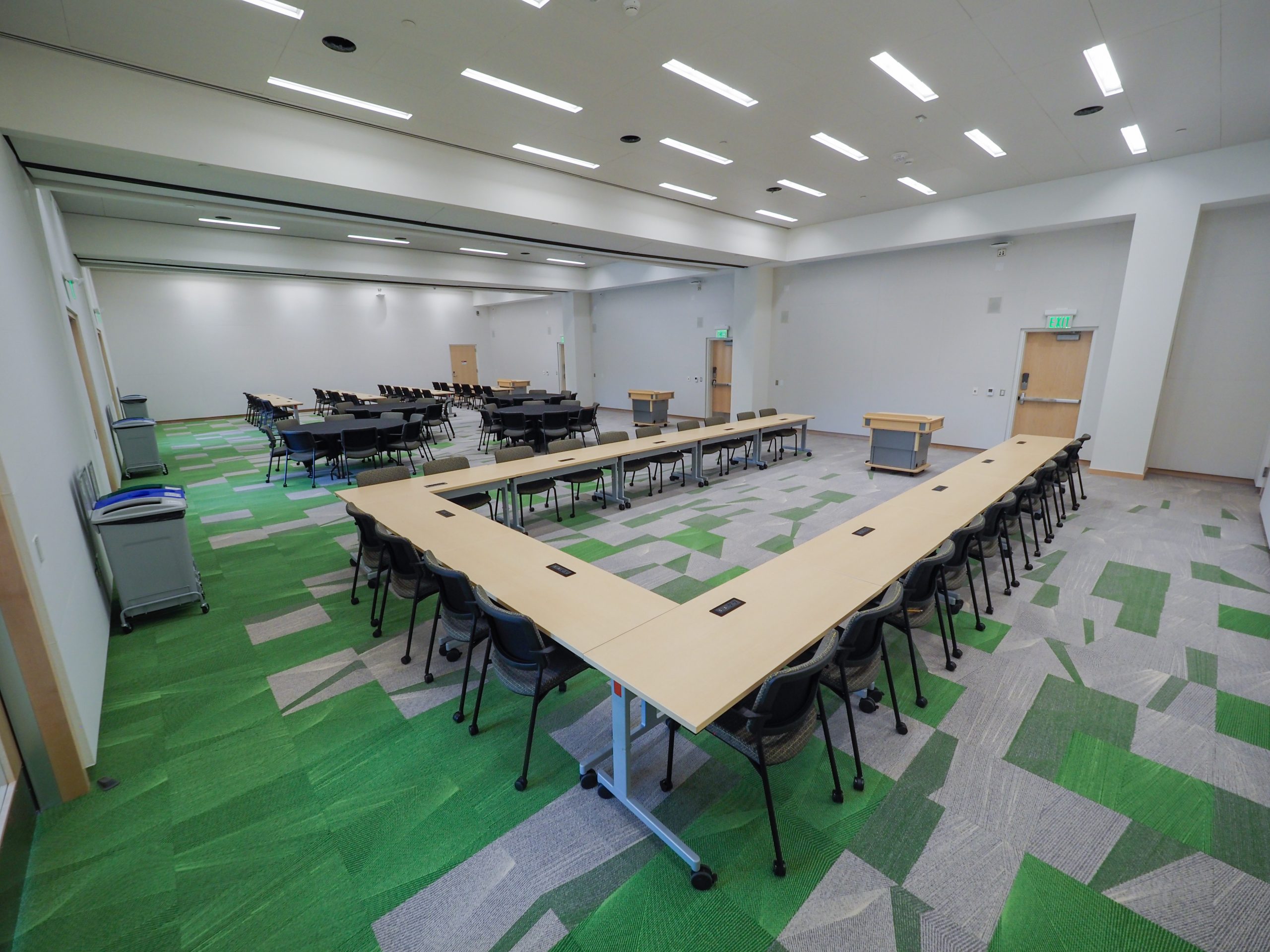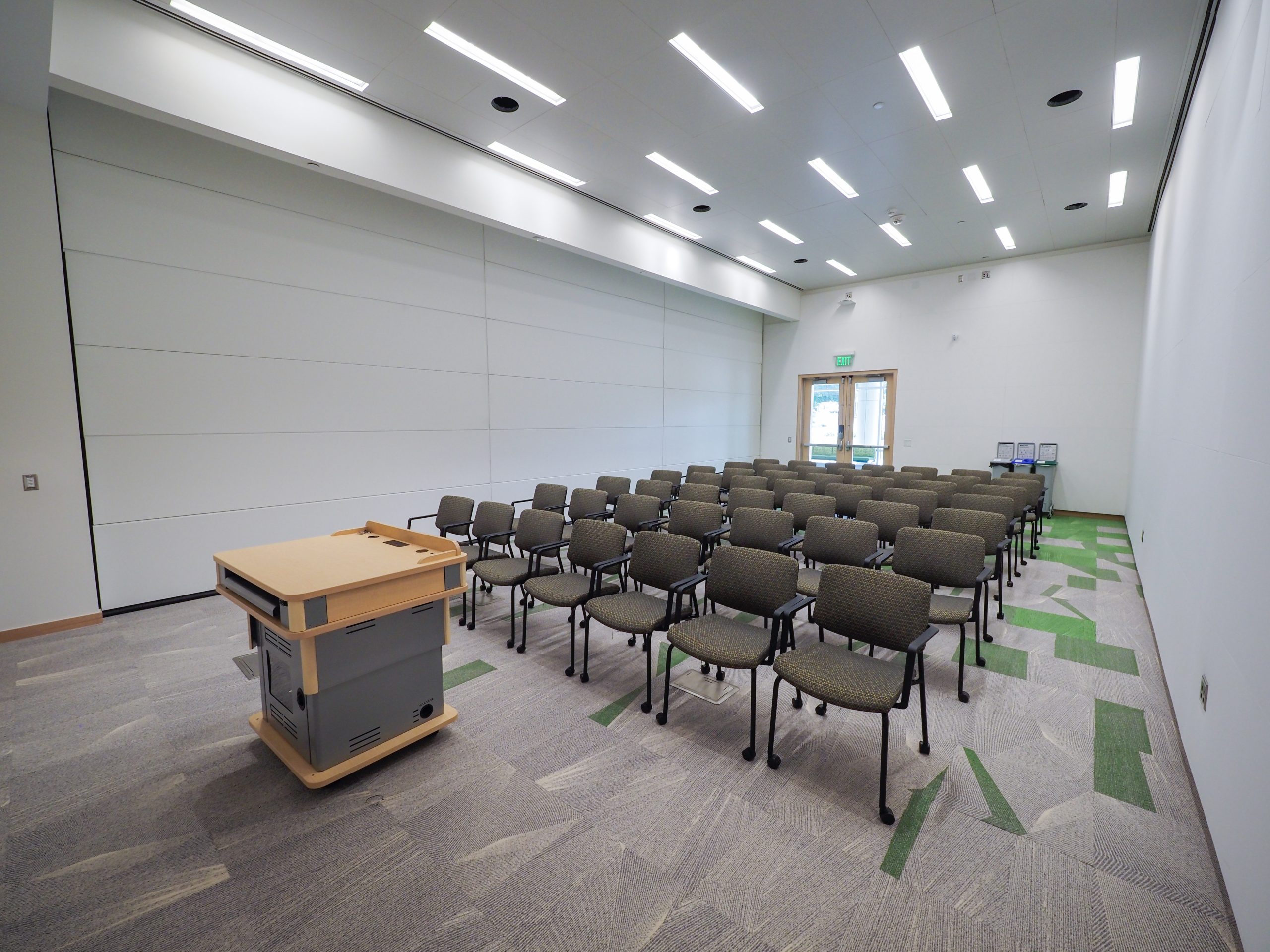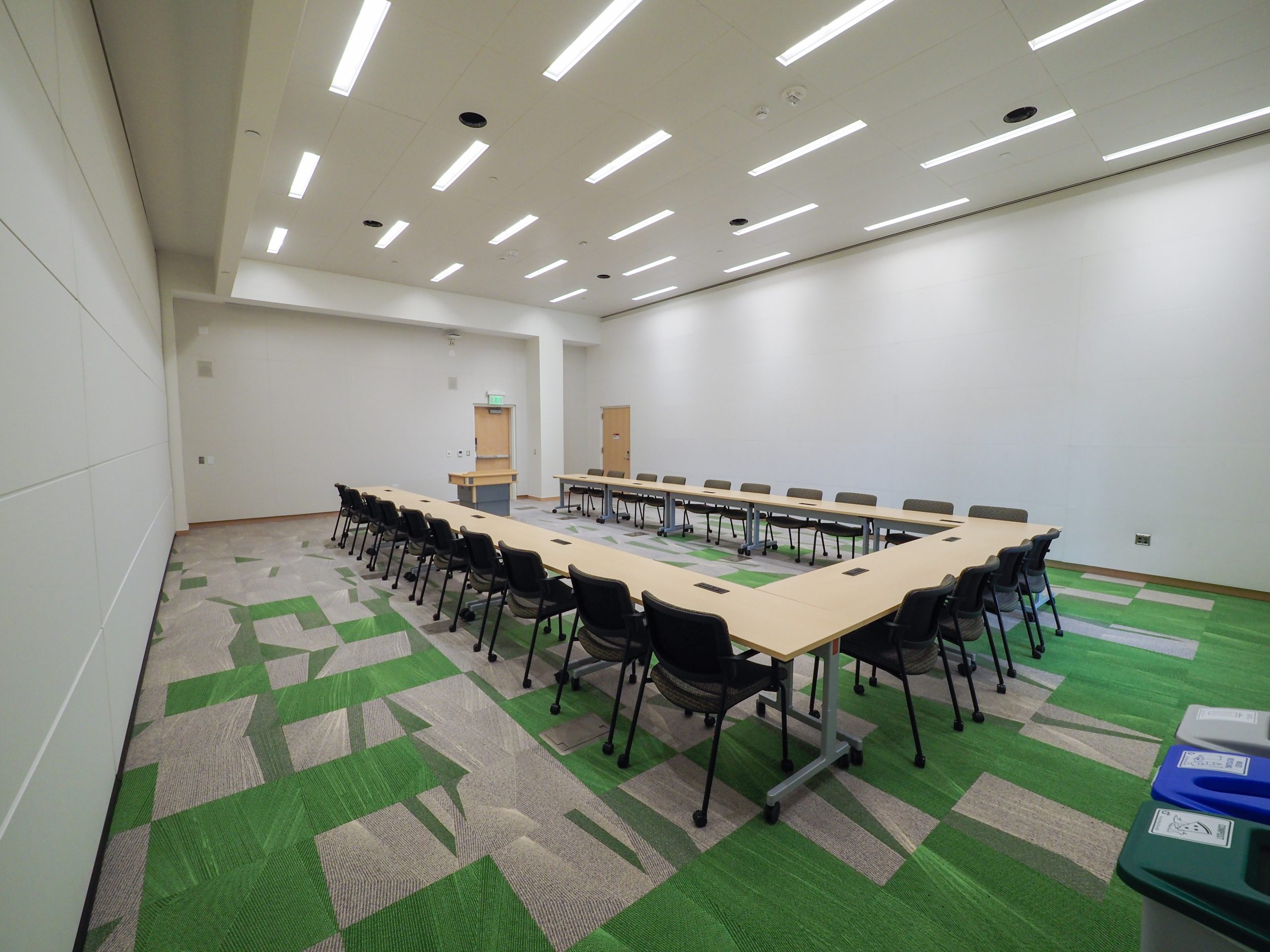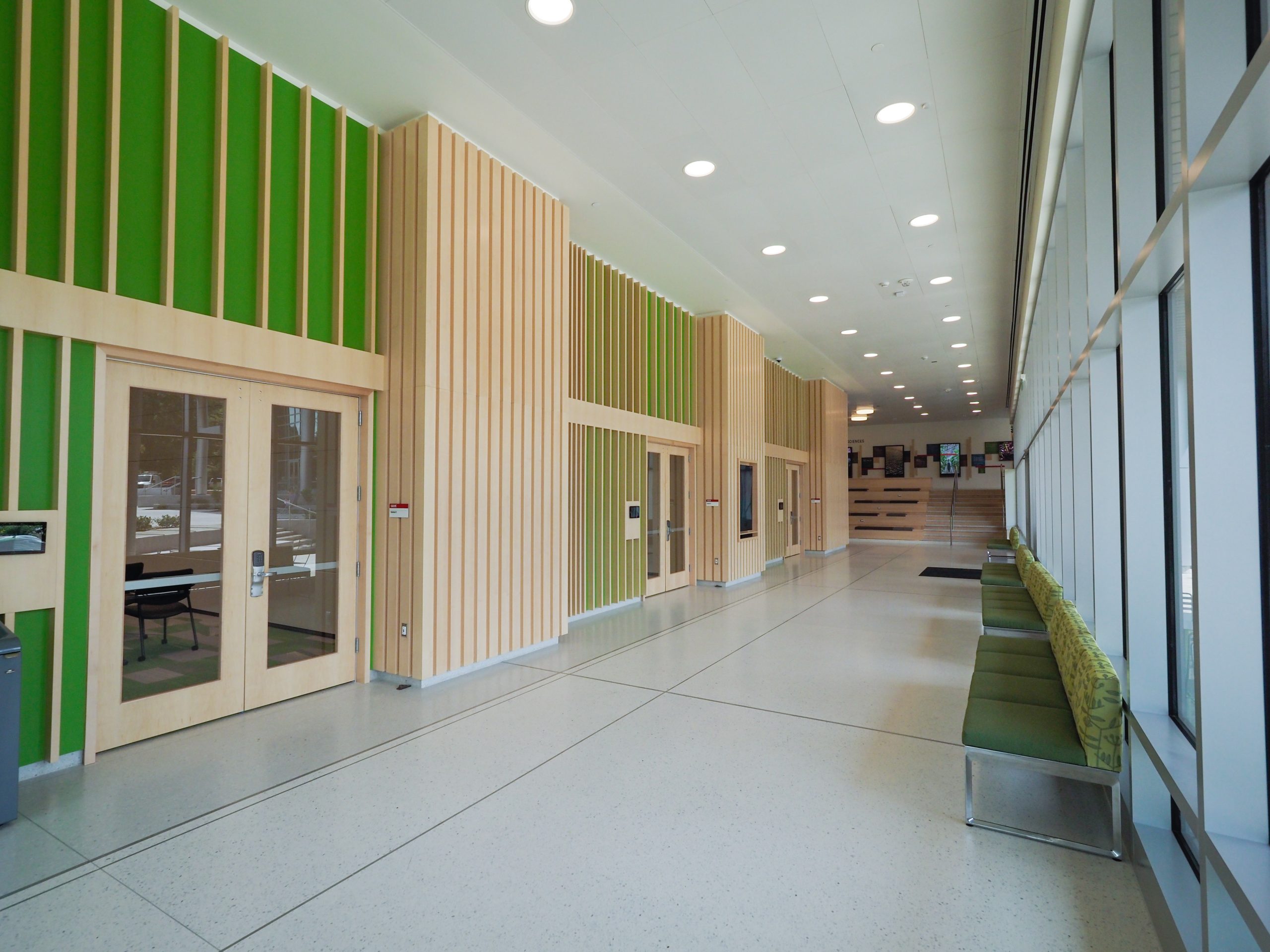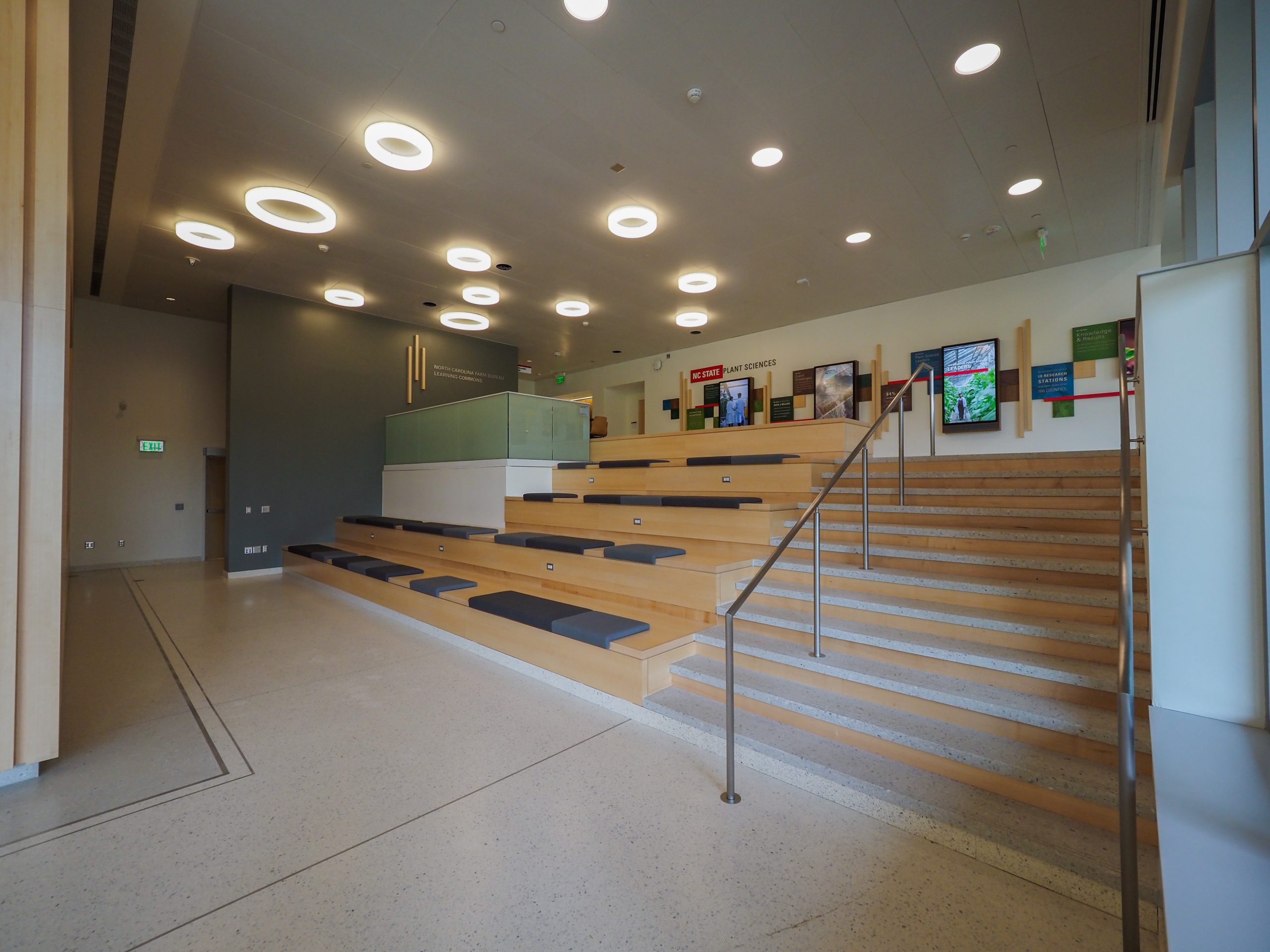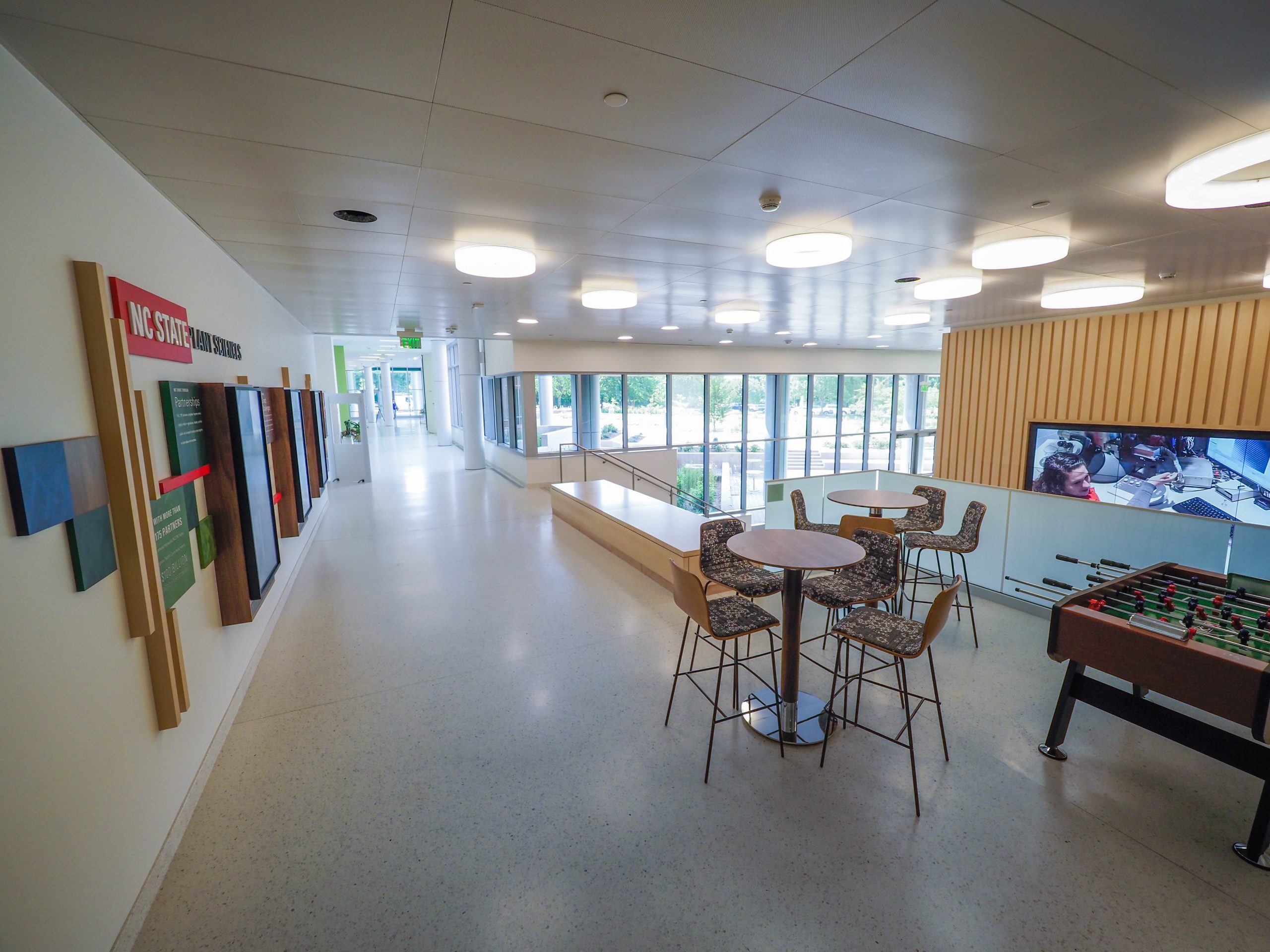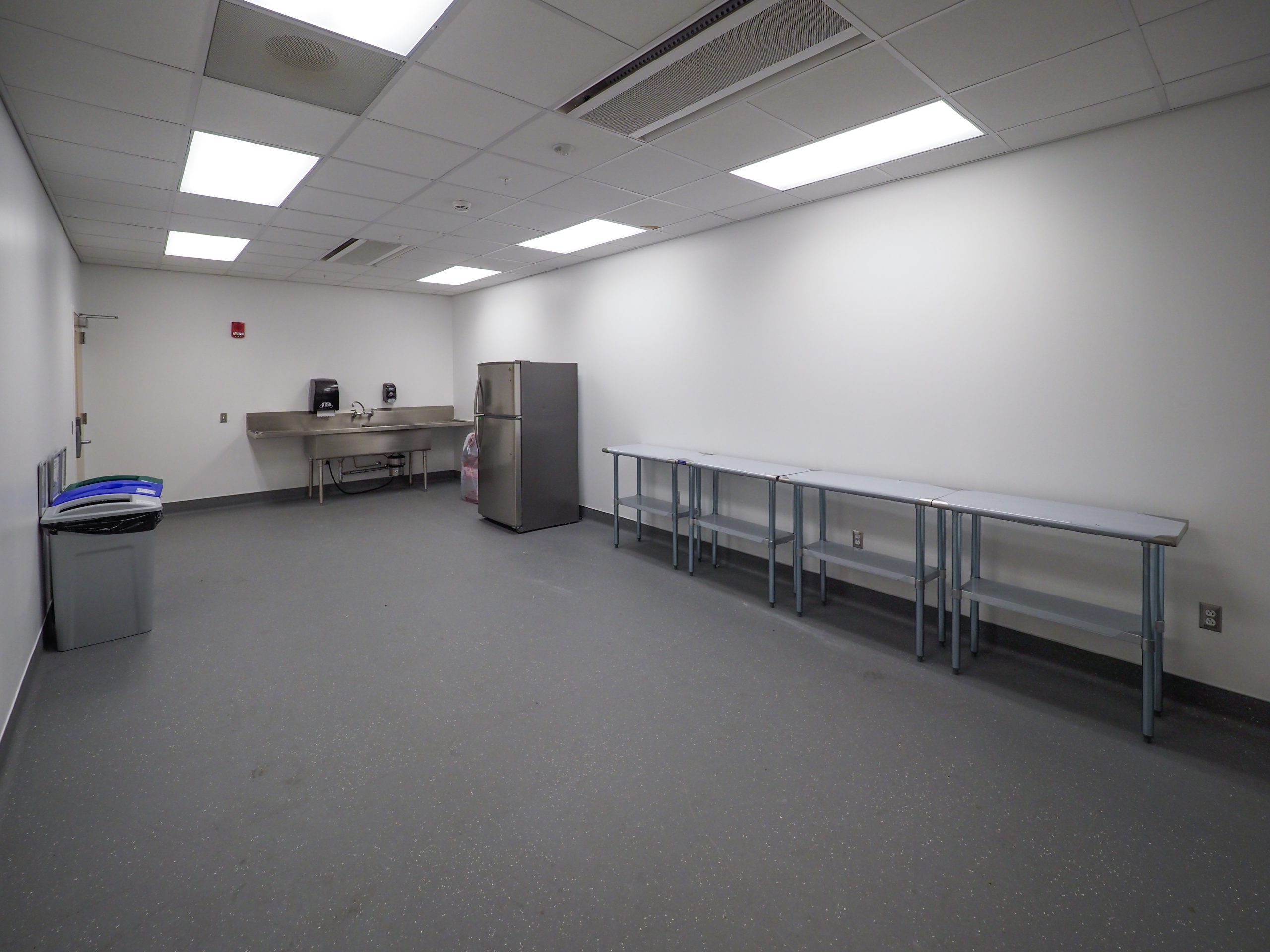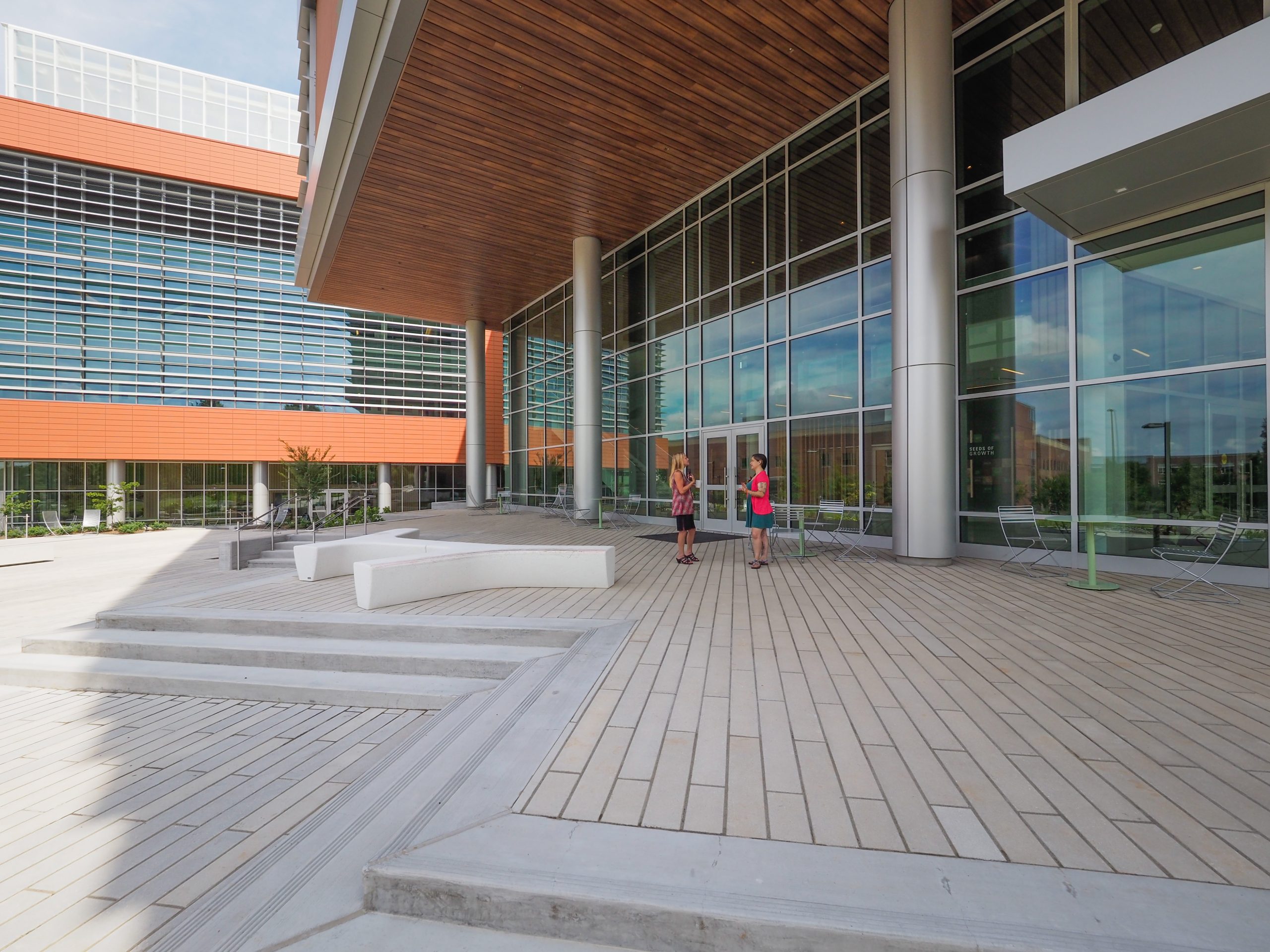 The three PSB seminar rooms are opened to create our largest event space. This space can accommodate events up to 135 people depending on the set-up.
Boardroom
$300/day or $150/half day
Our beautiful, high-tech boardroom provides sweeping views of Centennial Campus and downtown Raleigh. The boardroom is equipped with a large flat screen TV to use for presentations. This space can accommodate up to 26 people with a small space for catering or snacks.
Conference Rooms
$200/day each or $100/half day
We have two conference rooms with spectacular views that are perfect for smaller meetings. Each conference room is equipped with a large flat screen TV to use for presentations. Our larger conference room can accommodate up to 20 people and our smaller conference room can accommodate up to 14 people.
Host your event in the Plant Sciences Building
PSB Meeting Space Rental Policies
Rental times are Monday through Friday from 8am to 5pm, including set up and break down.

Requests for after hours or weekend events will be considered on a case by case basis.

Reservation of any PSB space requires a completed and signed Facility Use Agreement (FUA). PSB staff will send the FUA upon review and acceptance of the event space request. 
Rooms will be set up as per your rental agreement. If you move furniture, please return before you leave.
Alcohol: Consumption of alcohol on NC State University property requires prior approval of the Dean of College of Agriculture and Life Sciences. Please note that serving of alcohol is strictly limited to no more than two hours and must be served by a licensed bartender.  
Waste: Groups are responsible for cleaning up after an event at the Plant Sciences Building. Spaces must be left in the exact same condition they were found. Failure to comply could result in additional fees.
Fees: We are able to offer discounts to NC State University and some outside groups. Please inquire. Note that fees only cover use of the space, and do not include any applicable parking or catering.
Parking near the PSB is largely by NC State permit only between the hours of 7am and 5pm on Mondays through Fridays. NC State permit zones are free during all other times. There is a pay lot located at 851 Partners Way, directly across the street from the PSB. Day passes for the permitted area of the Partners Way Deck are available for purchase, and PSB staff can assist if this is desired for your event.