HortPack Competition Team
The HortPack is a top ten national collegiate competition team in NC State's College of Agriculture and Life Sciences that annually participates in the National Collegiate Landscaping Competition (NCLC). The multi-day student competition, career development, and networking events host over 500 attendees and 40+ two and four-year college and university teams from across the country facing off in 31 horticulture, landscape, and turf competitions.
Meet the HortPack
Sharing your interests in plants and being a part of the horticulture community is a unique experience. The team is comprised of students from the Agricultural Institute, the Department of Crop and Soil Sciences, and the Department of Horticultural Science programs.
HortPack Experience
Photo gallery from the 2022 NCLC at NC State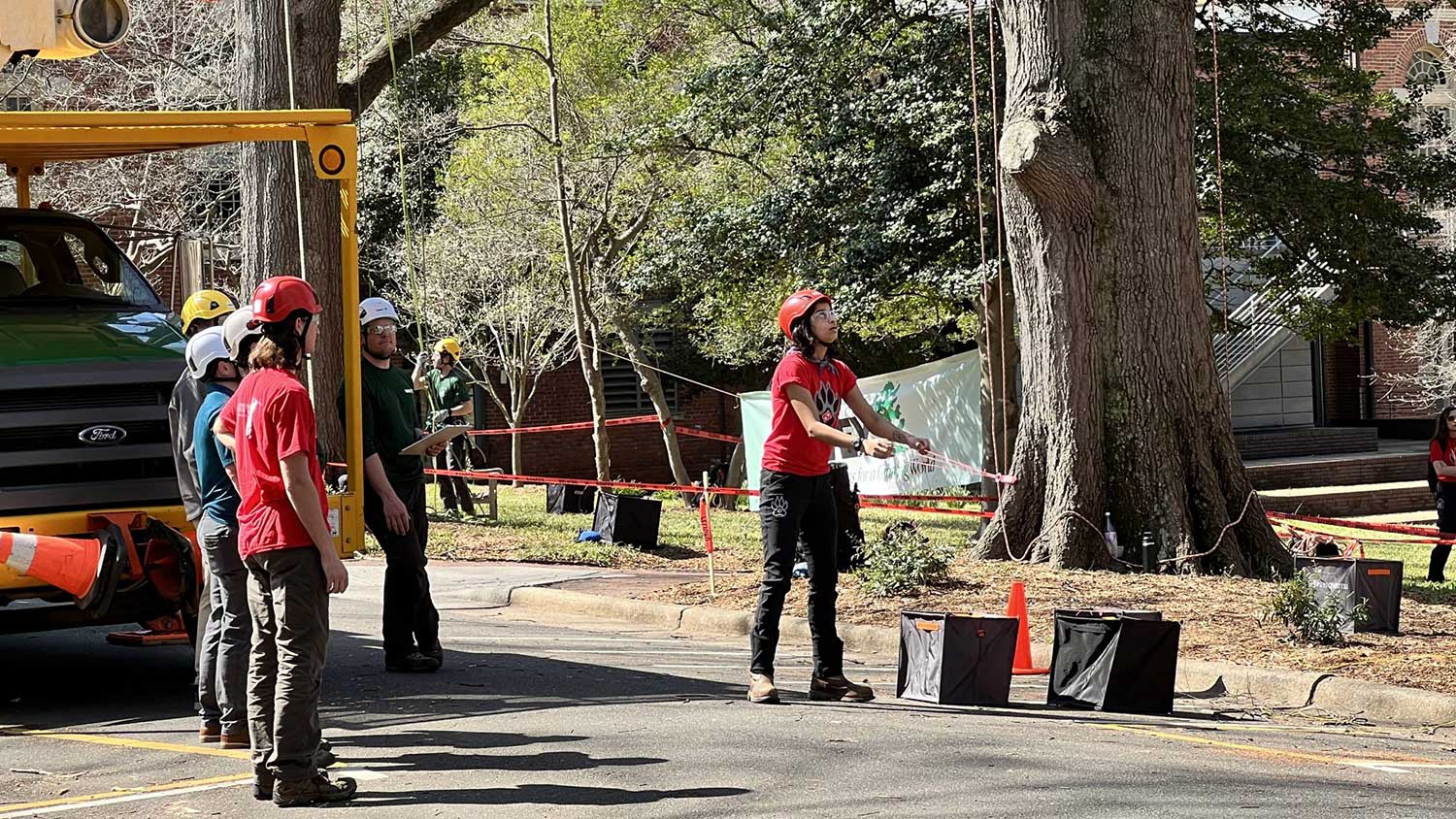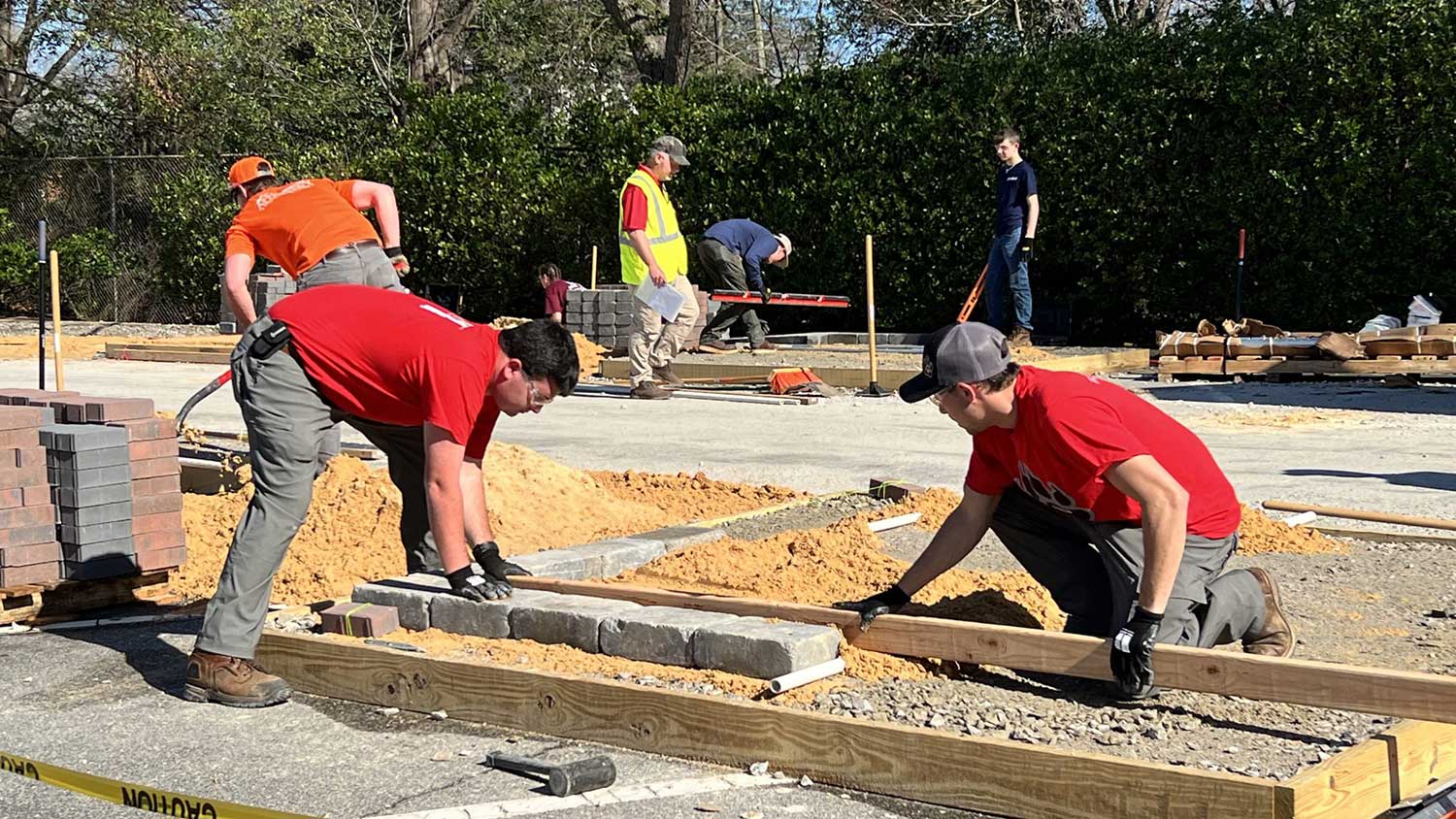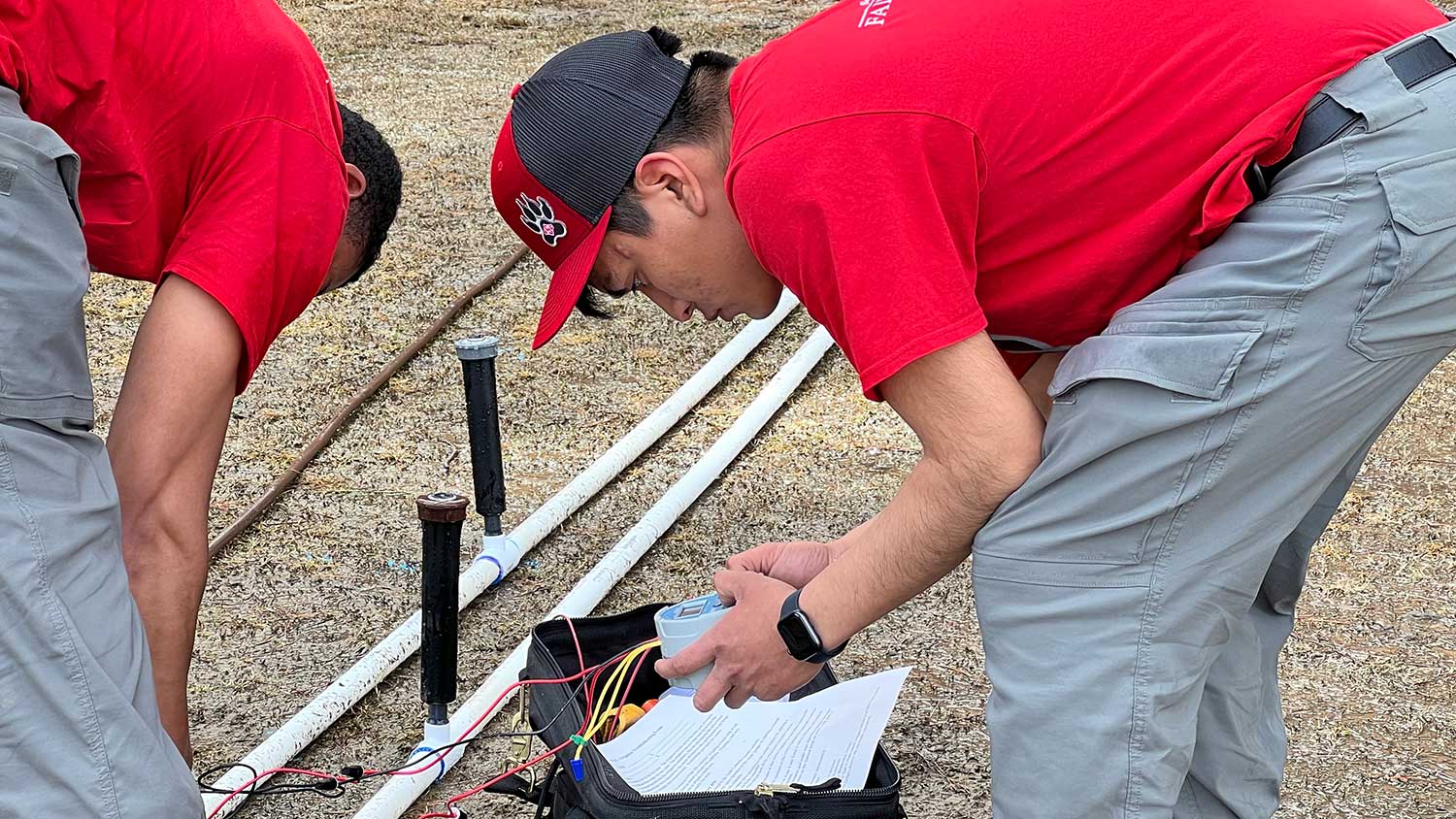 2022 HortPack team students showing wolfie hands. Pictured from left to right: Rhett Pasour, Lizzie Foushee, Lisandra Mejia, and Ethan Jenkins.
Professional Skills Training & Testing
The HortPack is a motivated, student-led team! Because there are so many diverse specialized fields, students are often paired and trained with industry mentors with close professional ties and are often NC State alumni. Some specialty fields include:
Arboriculture techniques and tree climbing
Business management and sales presentation
Heavy equipment operation
Irrigation design and troubleshooting
Landscape and hardscape design
Plant and plant disease identification
Participating in the NCLC is more than just the 'olympics' of landscaping, the events merge top students, landscape companies, and manufacturers into the nation's largest landscape industry career development experience.
HortPack Faculty Advisors
The team leaders are three faculty advisors from separate departments and programs (pictured below from left to right):
Lis Meyer, Senior Lecturer with the Department of Horticultural Science
Emily Erickson, Lecturer with the Department of Crop and Soil Sciences
Lee Ivy, Director of NC State Agricultural Institute