Crop Production and Management
One of the strengths of the faculty in the Department of Horticultural Science is the wide array of commodity-specific expertise in the area of production. This enables our faculty to bridge between applied research and the delivery of that knowledge to the industry.
Floriculture/Greenhouses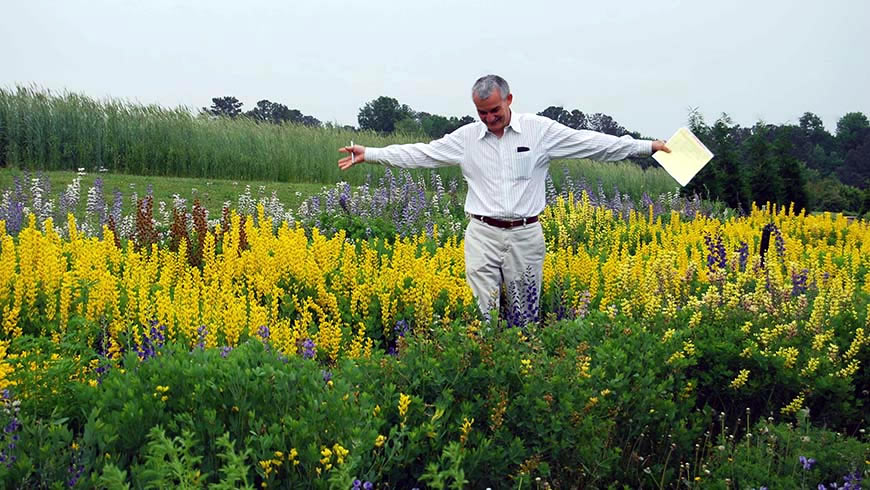 North Carolina is one of the lead production states for floriculture/greenhouse production, ranked 4th in the nation with over $234M in value based on the 2015 USDA statics. Research at NC State is primarily focused on problem-solving industry-related production issues. Basic research and an active ornamental plant breeding round out a holistic focus of the floriculture research program.
Specialty Crops
The USDA defines "specialty crops" as fruits, vegetables, tree nuts, dried fruits, horticulture, and nursery crops (including floriculture). For most of us, however, "specialty crops" refers to the more unusual horticultural crops such as ginseng, culinary herbs, stevia, hops, and industrial hemp. That is how we classify "specialty crops" in our department and we have many faculty working on new, unusual, and emerging crops.
Substrates
Each day we face new challenges in floriculture. Growers are aware of the current emphasis being placed on water quality, water conservation, and the reduction of runoff from agricultural industries. Another issue that reaches beyond floriculture and affects society as a whole is solid waste management and waste product utilization. Here at NC State, these issues are being addressed by a powerful research unit, the Horticultural Substrates Laboratory.