Spend a Day at State – Virtual Visits
Want to learn more about the 4-year and 2-year programs in the College of Agriculture and Life Sciences? Come spend a day with us.
4-Year Degree Programs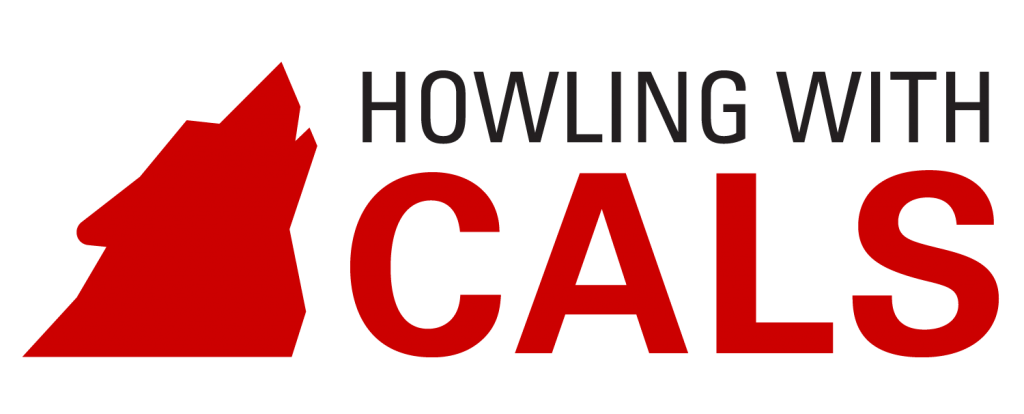 Our priority is the safety and health of our visitors to campus. Due to COVID-19, we cannot offer our on-campus Spend a Day at State program at this time. However, we are excited to offer our virtual Howling with CALS visitation program for prospective CALS students.
Are you a middle school student or high school freshman or sophomore? Please watch our college overview video to learn more about what CALS has to offer all students – from what makes us unique, available opportunities and resources, and how we support students.
Also, view NC State University's virtual campus tour and self-guided campus tour. Undergraduate virtual admissions sessions are also available for prospective first-year and transfer students.
Learn more about our majors, minors, and concentrations below.
Visit the Protect the Pack website to stay updated on NC State's response to COVID-19.
Spend a Day with the Agricultural Institute
Are you interested in learning more about the Agricultural Institute (AGI), the 2-year Associate of Applied Science degree program at the College of Agriculture and Life Sciences? Spend a day with us and learn more about what AGI has to offer you.
Your visit will include:
A meeting with AGI Director Beth Wilson
An appointment with an advisor in your area of interest
Attending an AGI class
Lunch with a current student
To learn more, visit the Agricultural Institute website or email Kayla B. Howell.