Welcome Home
We are glad that you are visiting. We hope you can take a few minutes to catch up on the news of the college and learn about our upcoming events.
We also hope you stay in touch. Our students are interested in learning more about their alumni, so we welcome you to submit suggestions for stories, as well as brief announcements about professional achievements.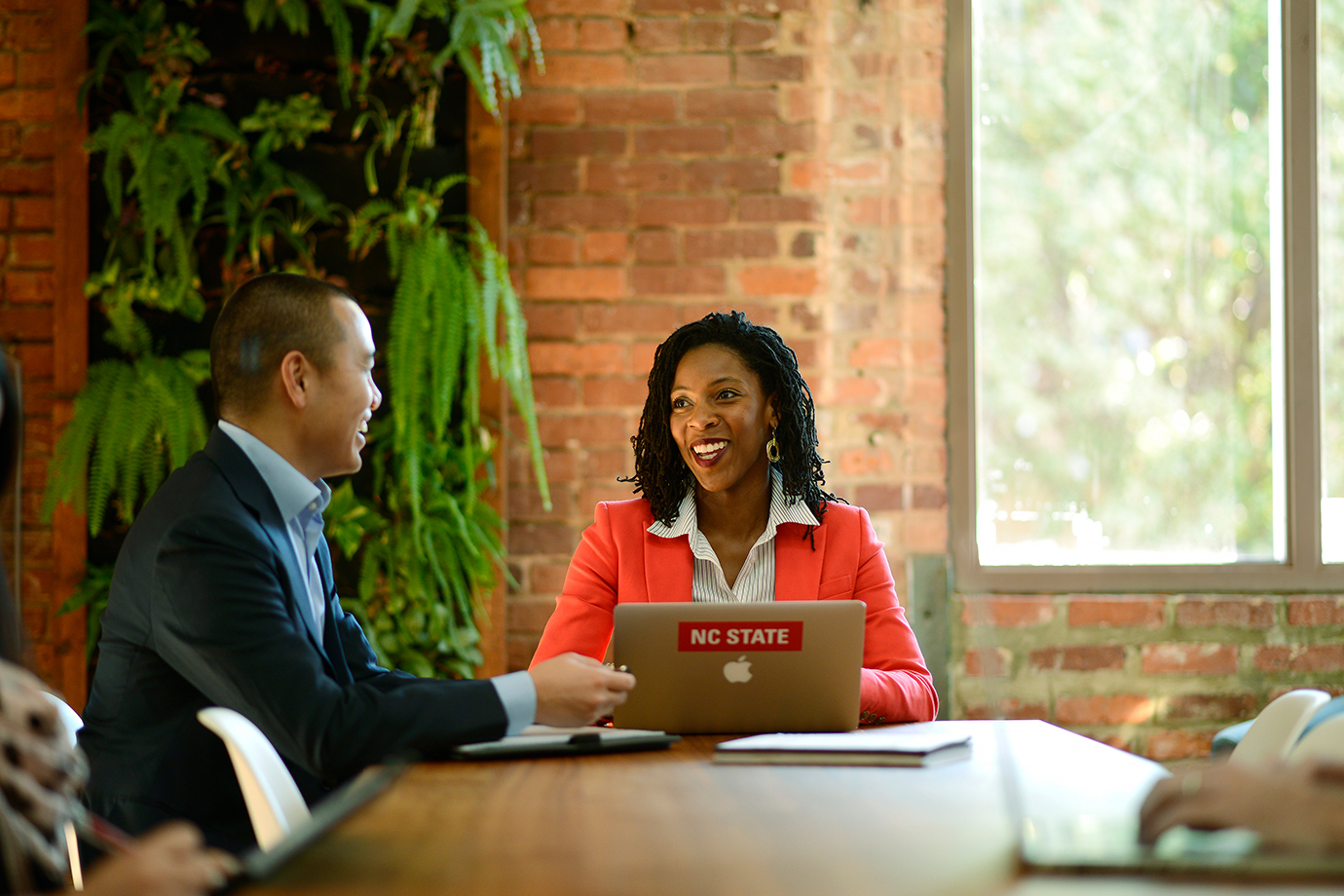 CALS Alumni for Student Success
The CALS Alumni and Friends Society and CALS Academic Programs have partnered to connect our large and dedicated alumni base to the college through the CALS Alumni for Student Success (CASS) program. The initiative will serve two purposes: to develop an alumni recruiting network and to provide career coaching for students.
Recruiting – Alumni serve as a point of contact in their area for prospective CALS students by attending local events to promote CALS to schools and community groups.
Career Coaching – Alumni will be matched with a current CALS student to develop a one-on-one relationship and support the student with information, advice and encouragement as the student works toward a defined career goal. Alumni career coaches will also take part in networking events and informational panels hosted by CALS Career Services.
Alumni, sign up for recruiting or career coaching:
Students, sign up to receive coaching:
Program Contacts
CALS Alumni and Friends Society Advisory Board
Board Members
| Name | Company | Title | Graduation | Board Role |
| --- | --- | --- | --- | --- |
| Lakean Byrd | ThermoFisher | Executive Assistant | '13 | President |
| Nicole Youngblood | NC State Extension | Extension Agent | '16 | Vice President |
| Jacob Traverse | Center for Truth in Science | President, CEO | '01, '05, '06 | Secretary |
| Chad Benton | BASF Corporation | R&D Associate Portfolio Manager | '05 | Immediate Past President |
| John Abbott | Syngenta Crop Protection, LLC | NA Head of Regulatory and Stewardship | '84 | Member |
| John Alphin | JSAlphin Consulting | Owner | '97 | Member |
| Jennifer Badger | Food Lion | Category, Merchandising, and Pricing Analyst II | '16 | Member |
| Emily Barnes | Bravo Steaks | Owner | '09 | Member |
| Collin Blalock | Loan Officer | AgCarolina Farm Credit | '19, '21 | Member |
| Gwen Clark | Retired | Former agricultural education teacher | '86 | Member |
| Karen Fishel | Furnitureland South, Inc. | Executive Director of Human Resources | '91 | Member |
| Leslie Fuquay | Syngenta Crop Protection, LLC | Technical Expert | Statistical Analysis – Field Program & Equivalency Assessment – Global Seeds Product Safety | '84, '95 | Member |
| Archie Griffin | Griffin Farms, Inc. | Co-Owner | '12 | Member |
| Matt Hannah | Merck Animal Health | Regional Sales Manager | '02 | Member |
| Taylor Jenkins | AgHires | Recruiter | '17 | Member |
| Hannah Klemmer | Alamance Foods, Inc. | Sr. R&D and Commercialization Manager | '21 | Member |
| Kyle Mayberry | The Biltmore Company | Director of Agriculture | '16, '18 | Member |
| Aaron Messer | Bayer Crop Science | Area Business Manager | '02 | Member |
| Heather Morton | NC Farm Bureau Federation | Director of Ag in the Classroom | '07 | Member |
| Whitney Phillips | PhyllaTech | Chief Operating Officer | '13, '16 | Member |
| Dr. David M. Saravitz | Williams Mullen | Attorney & Partner | '86 | Member |
| Katelyn Stack | AgSouth Farm Credit | Loan Officer | '17 | Member |
| Brandon Williams | Helena Agri-Enterprises | Product Manager | '14 | Member |
| Andy Wood | Lawson Insurance Group | VP of Sales | '00 | Member |
| Dr. Daniel Poole | North Carolina State University | Professor | | Faculty Representative |
| Dr. Lina Quesada | North Carolina State University | Professor | | Faculty Representative |
| Dr. Alyssa Degreenia | North Carolina State University | Assistant Director, Agricultural Institute | '14, '16, '18 | Faculty Representative |
| Beth Farrell | North Carolina Department of Agriculture and Consumer Services | Agricultural Programs Specialist | '02 | NCDA&CS Representative |
| Bryant Spivey | NC State Extension | County Extension Director | '93, '01 | NC State Extension Representative |