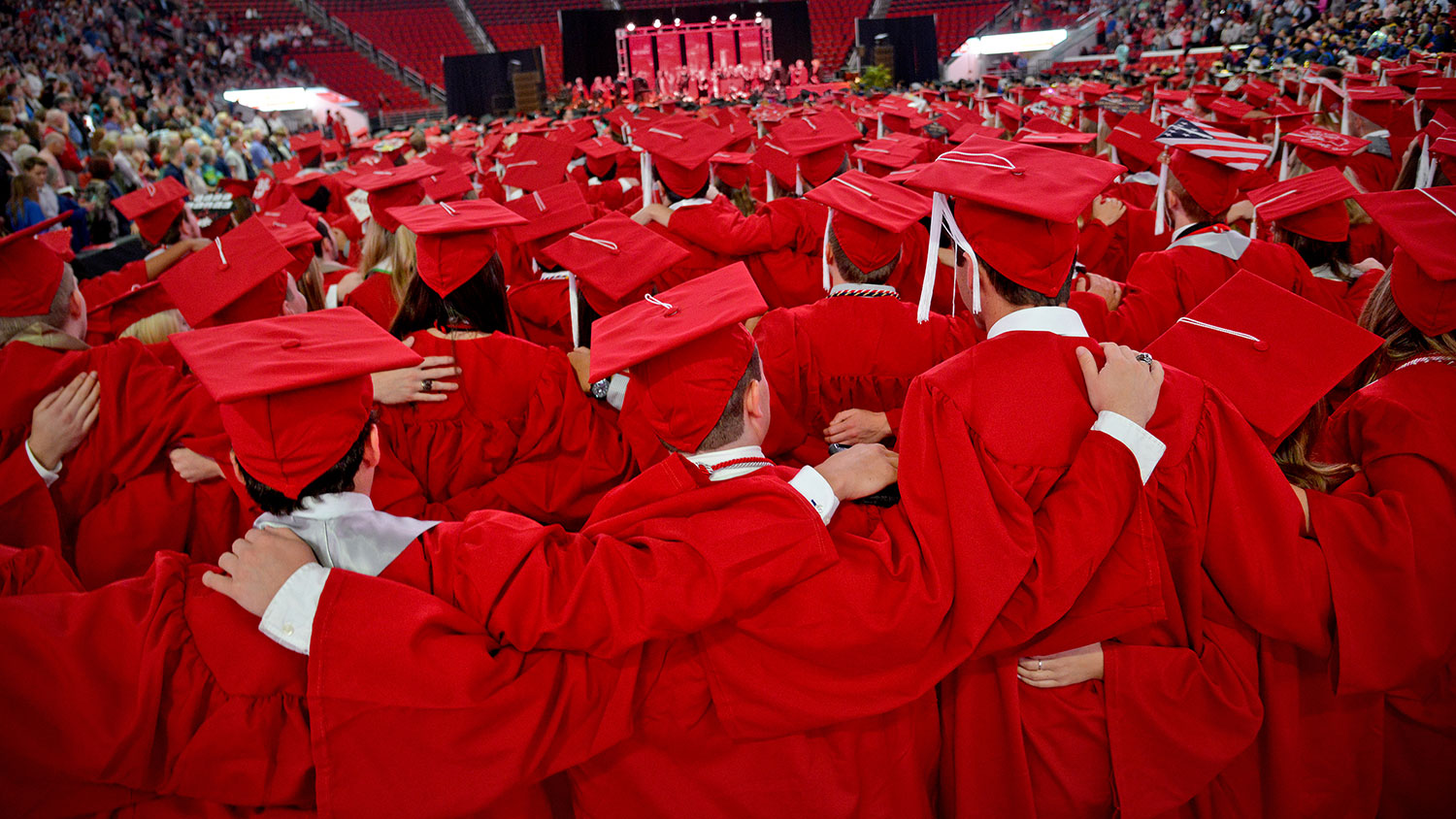 CALS Alumni and Friends
Catch up on college news, learn about upcoming events and stay in touch with other graduates.
Welcome Home
We are glad that you are visiting. We hope you can take a few minutes to catch up on the news of the college and learn about our upcoming events.
We also hope you stay in touch. Our students are interested in learning more about their alumni, so we welcome you to submit suggestions for stories, as well as brief announcements about professional achievements.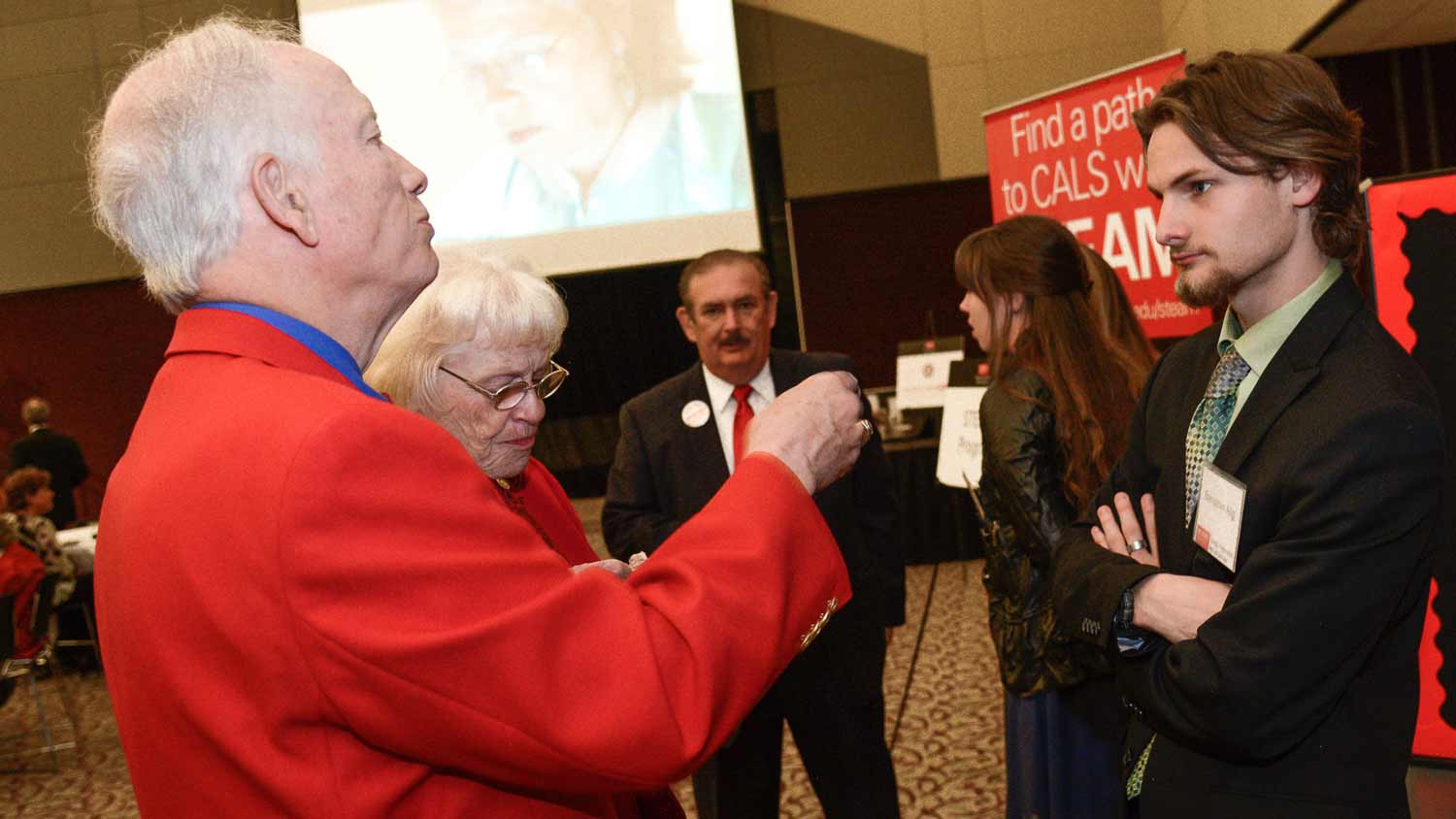 Alumni Recognition
Learn More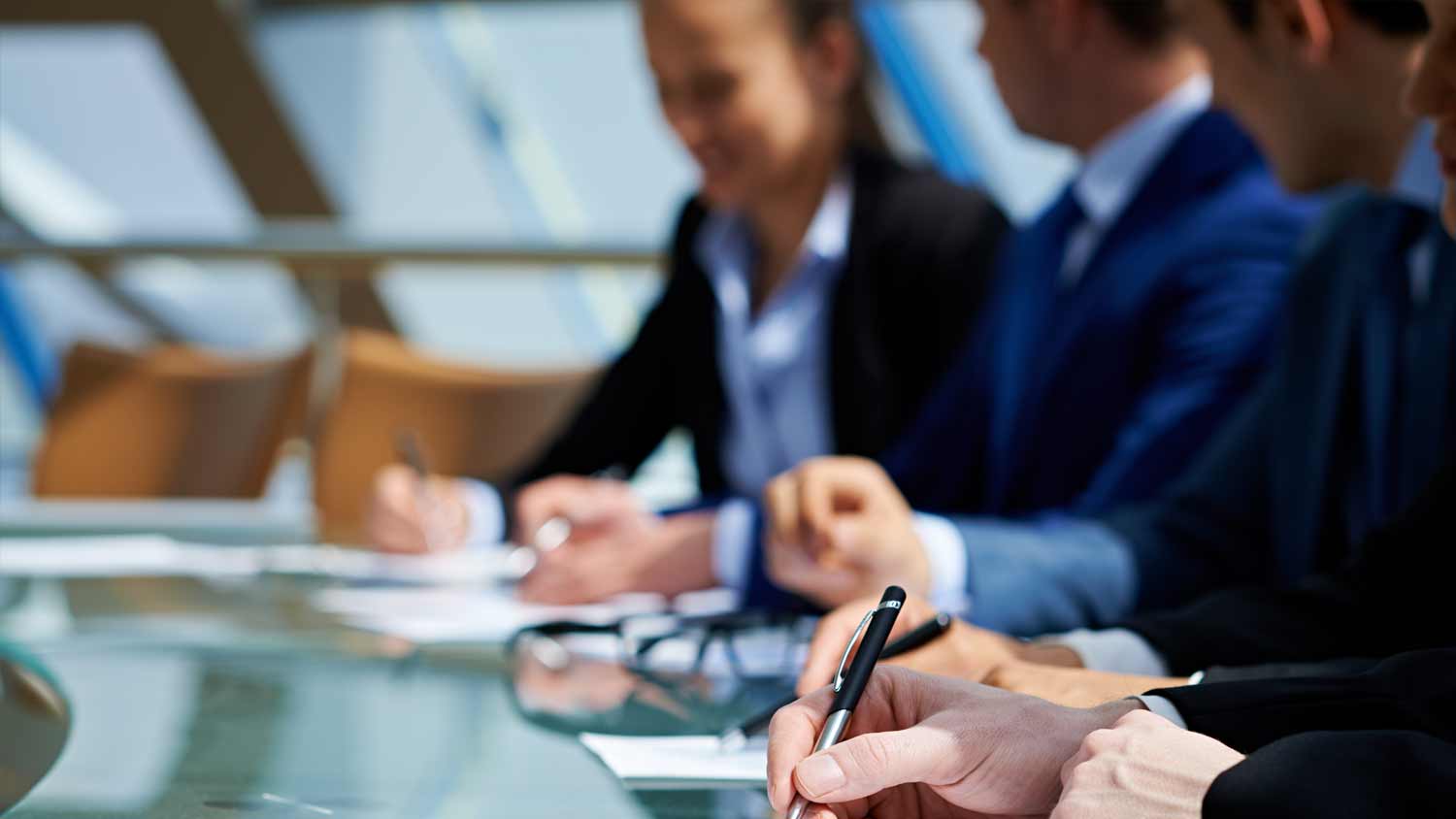 Alumni and Friends Society Advisory Board
Board Members and Meetings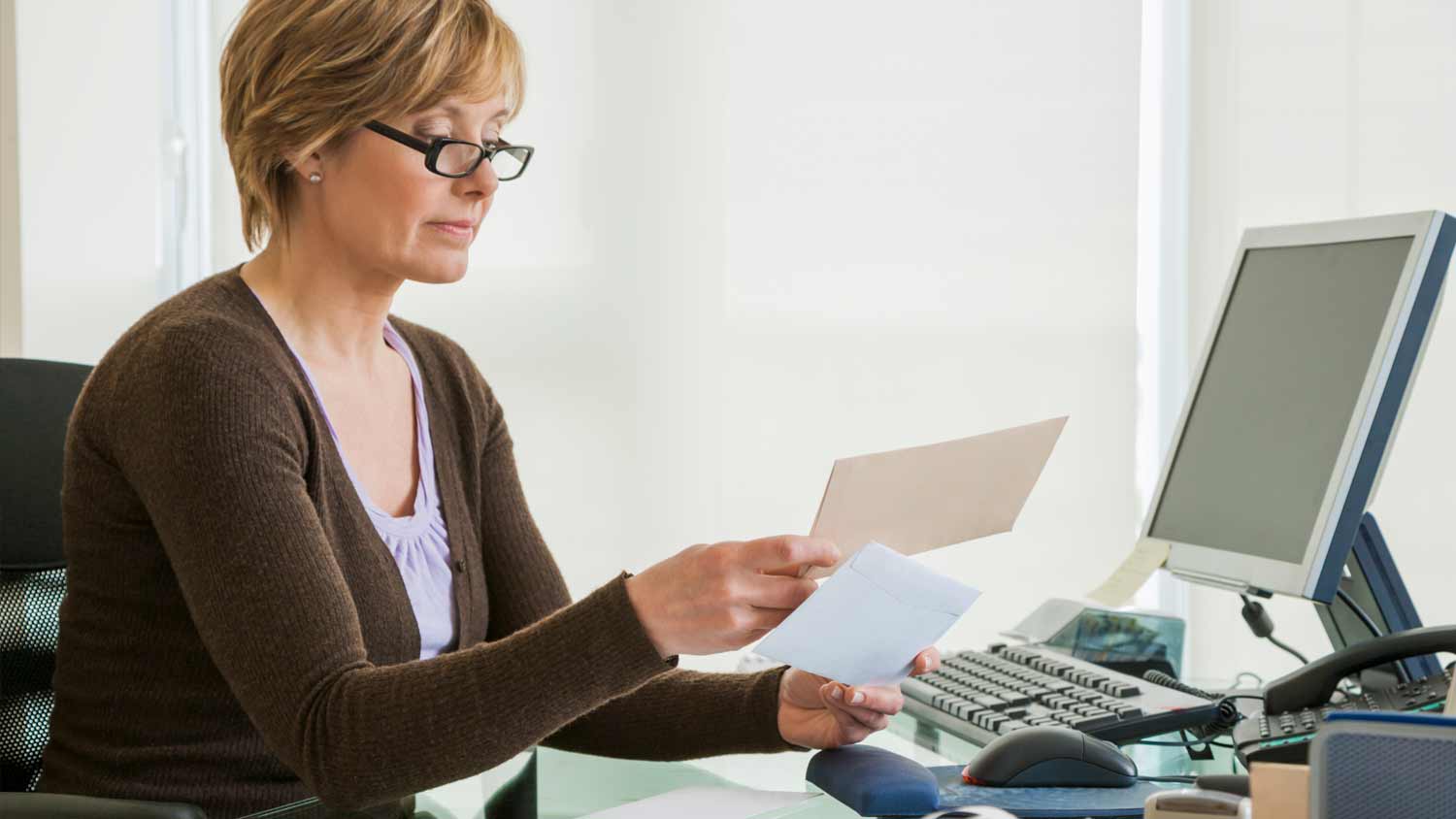 Update Your Contact Info
Complete the Form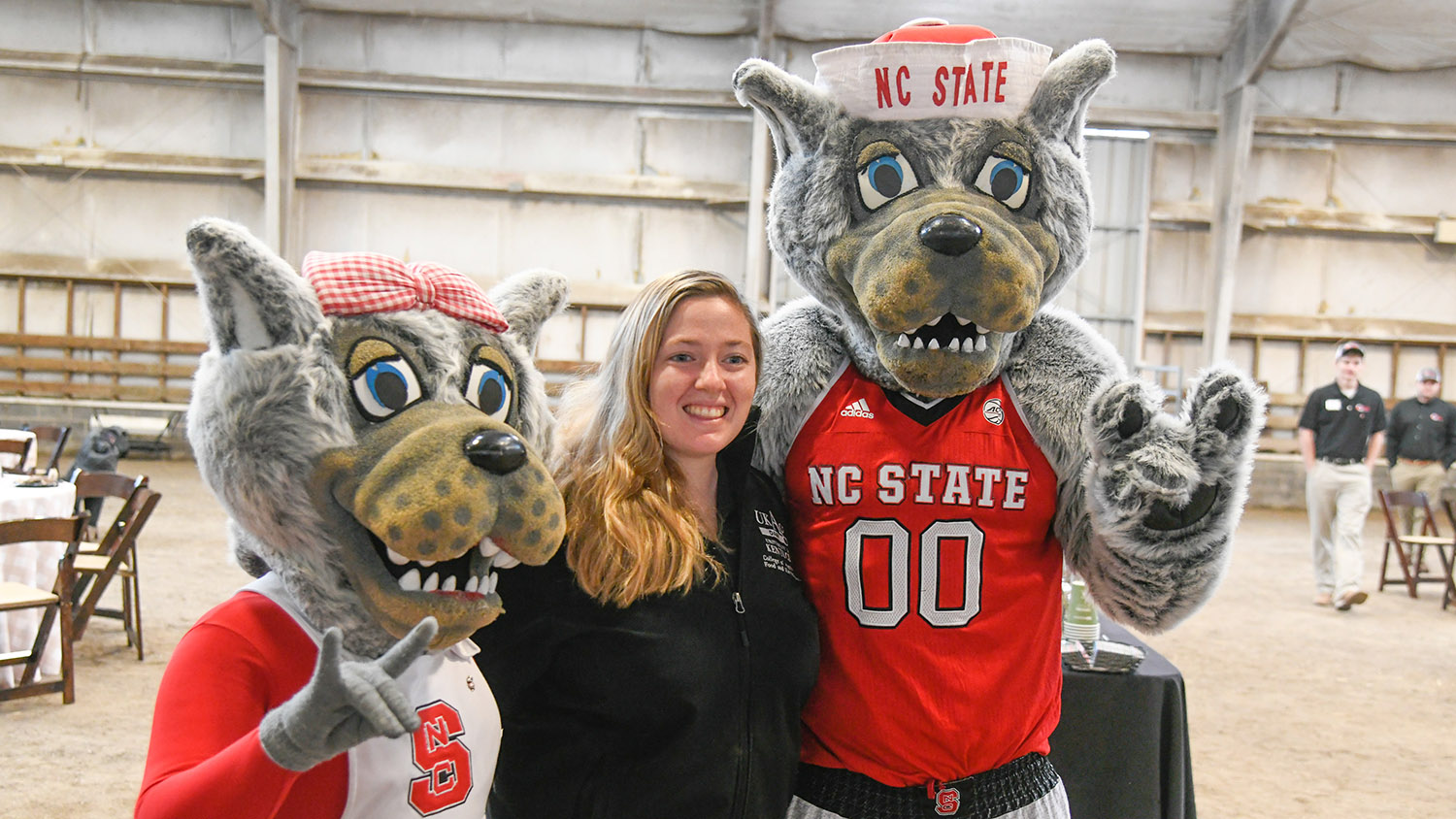 Contact CALS Alumni and Friends Society
CALS Alumni and Friends Society Advisory Board
2021 Meeting Schedule
May 20, 2021
Board Members
| Name | Company | Title | Graduation | Board Role |
| --- | --- | --- | --- | --- |
| Mr. William B. Upchurch Jr. | NC Tobacco Trust Fund Commission | Executive Director | Class of '91 | President |
| Mr. Chad Benton | BASF Corporation | Scientist III | Class of '05 | Vice President |
| Mrs. Leslie B. Friedrich | Syngenta Crop Protection | Retired | Class of '87 | Secretary/Treasurer |
| Mr. George Simpson | Yara North America, Inc. | Regional Manager | Class of '92 | Immediate Past President |
| Mr. Jason Barbour | Bearded Cob Farms & Barbour Farms | Owner/Operator and Partner | Class of '12 | Member |
| Dr. Travis Burke | NC State Administration – Extension | Emeritus | Class of '82, '87, '02 | Member |
| Mr. Jason Burton | Jason P. Burton, Attorney at Law | Attorney | Class of '98, '02 | Member |
| Ms. Lakean Byrd | South Johnston High School | Agriculture Education Teacher | Class of '13 | Member |
| Mrs. Ashley Collins | Agriculture Future of America | Director of Collegiate Relations | Class of '05 | Member |
| Mr. Jeff Jennings | | | Class of '87 | Member |
| Mr. Chris Hege | Coastal Agro Business | Seed and Technology Manager | Class of '97 | Member |
| Mr. Jacob Traverse | Triangle Global Health Consortium | Executive Director | Class of '01, '05 | Member |
| Dr. Bonnie James | Wal-Mart Foundation | Pharmacist | Class of '09, '13 | Member |
| Mrs. Lendy Johnson | NC Farm Bureau Foundation, Inc. | Director of Organization | Class of '06, '11 | Member |
| Mr. David Parrish | NC Cotton Producers Association | CEO | Class of '02 | Member |
| Mr. George Scott | Universal Leaf Foundation | Vice President | Class of '98, '00 | Member |
| Mrs. Gabby Seckler | Netsertive | Client Success Coordinator | Class of '15 | Member |
| Mrs. Sharon Tyson | Tyson Family Farms | Farm Co-Manager | Class of '92 | Member |
| Mr. Bryant Spivey | North Carolina State University | County Extension Director | Class of '93, '01 | NCCES Representative |
| Mr. Gary Cartwright | North Carolina State University | Dairy Enterprise Director | Class of '79 | Faculty Advisor – Agriculture |
| TBD | | | | Faculty Advisor – Life Sciences |
| Ms. Karin Shank | North Carolina Biotechnology Center | Senior Research Analyst | Class of '00 | NC Biotechnology Center Representative |
| Mrs. Beth Farrell | North Carolina Department of Agriculture | Agriculture Program Specialist | Class of '02 | NCDA Representative |
| Ms. Courtney Thornton | NC State CALS Student | | Class of '19 | Student Representative |
| Mr. Chad Tyson | NC State CALS Student | | Class of '20 | Student Representative |
| Mr. Matthew Williams | NC State Alumni Association | Coordinator of Constituency Groups | Class of '14 | NC State Alumni Association Advisor |