Bachelor of Science
We offer a bachelor's degree in four concentrations:
Students learn the methods, processes, art, and science of horticulture. Courses in each concentration vary and are taught in classroom and laboratory settings or, for some classes, online. Internships are required, which provide hands-on experience and learning.
Students can follow paths toward industry, entrepreneurship, research, and an advanced degree.
Eligibility
A high school diploma and SAT scores are required. Students may also transfer into the BS program from another university or community college. Considerations for admission include academic success (GPA and SAT or ACT scores) as well as extracurricular activities like leadership and community service experience.
Cost
Here's an estimated look at your financial responsibilities as a full-time NC State undergraduate student, living on campus. However, living off-campus can change the overall costs for students depending on their living arrangements, daily travel, food costs, health insurance, or other factors.
Courses
The Undergraduate Program in Horticultural Science concentrations offers students unique looks at various aspects of Horticulture. Information about classes required for each concentration is below. The Undergraduate Catalog offers Horticultural Science course descriptions.
Advisor
Undergraduate students are assigned an academic advisor from the Horticultural Science teaching faculty. The student and advisor reflect on the student's personal and professional goals and outline a class schedule each semester that will help the student take steps toward graduation and being prepared for their transition after college.
Some students may step into a job or career, while others may go on to a Master of Horticultural Science degree.
Undergraduate Programs Director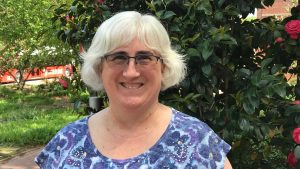 Dr. Helen Kraus
Undergraduate Programs Director and Professor
Department of Horticultural Science
114 Kilgore Hall, Campus Box 7609
North Carolina State University
Raleigh, NC 27695-7609
Phone: 919-515-1208