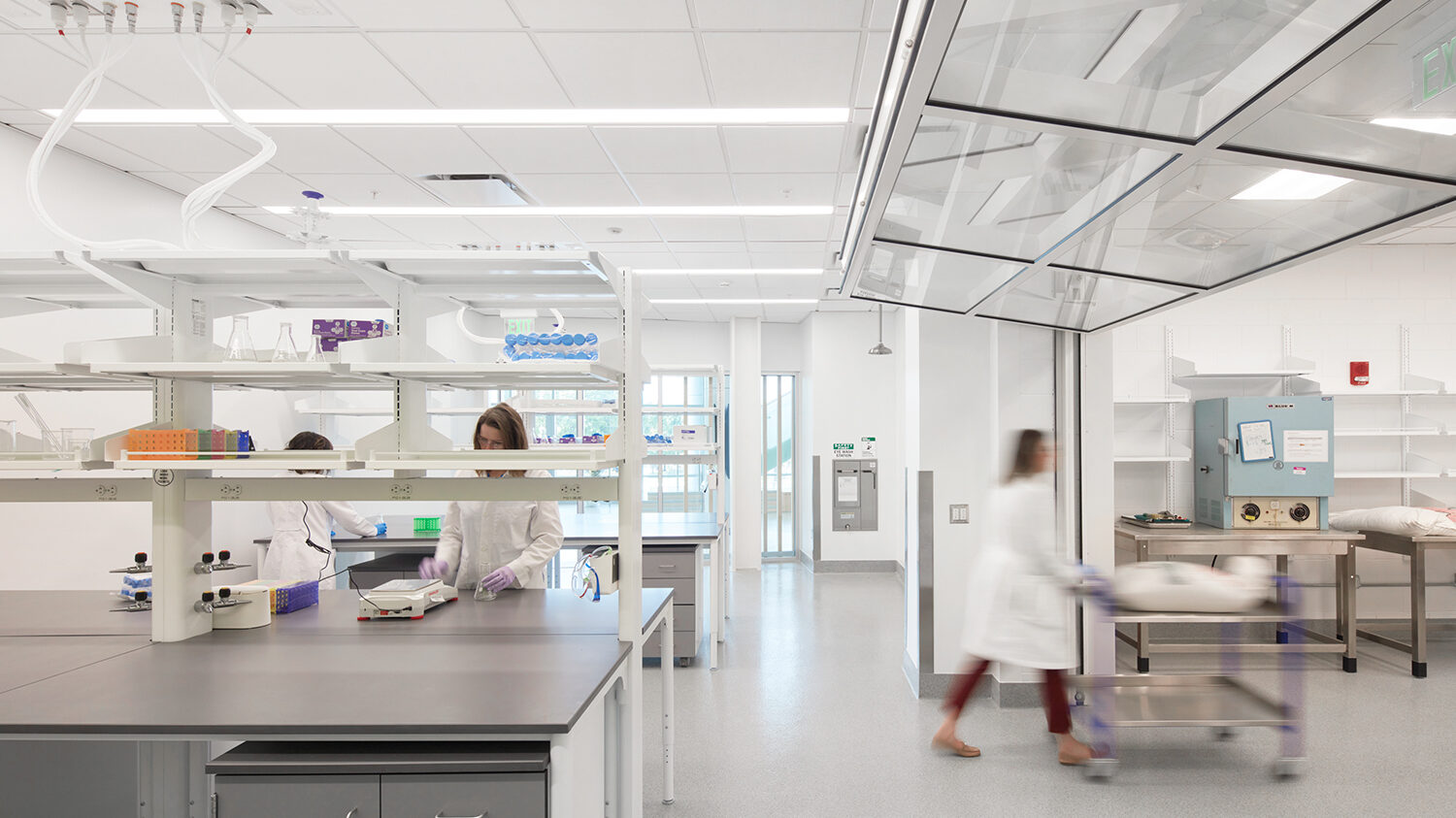 Demo Lab
We're training the next generation of plant science leaders.
The Plant Sciences Building (PSB) Demonstration Lab (Demo Lab), located on the first floor of the PSB, is a central component of the N.C. PSI. This state-of-the-art lab space is designed to showcase ongoing N.C. PSI research projects to the public and serves as a hands-on educational area for students, teachers, extension agents, and other groups. It also facilitates training and enables technology transfer from the lab to growers. The Demo Lab can house up to 12 people at the lab benches and can accommodate up to 12 additional people when the retractable overhead door opens into the Field Lab.
The Demo Lab in Action
The Demo Lab is a key component of delivering the N.C. PSI's commitment to expanding pathways for the public to engage in our work by providing a place for students and other stakeholders to interact with faculty and research.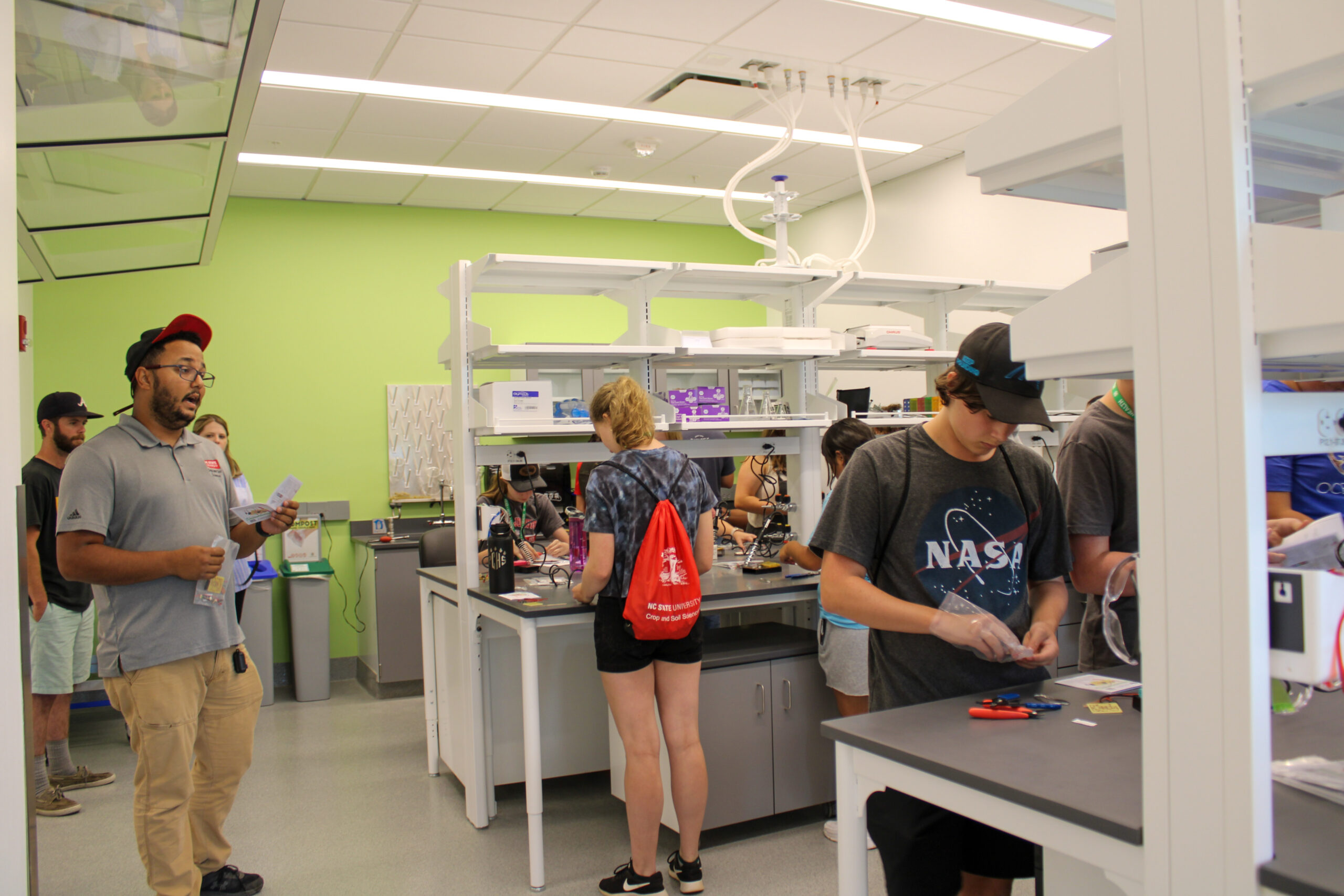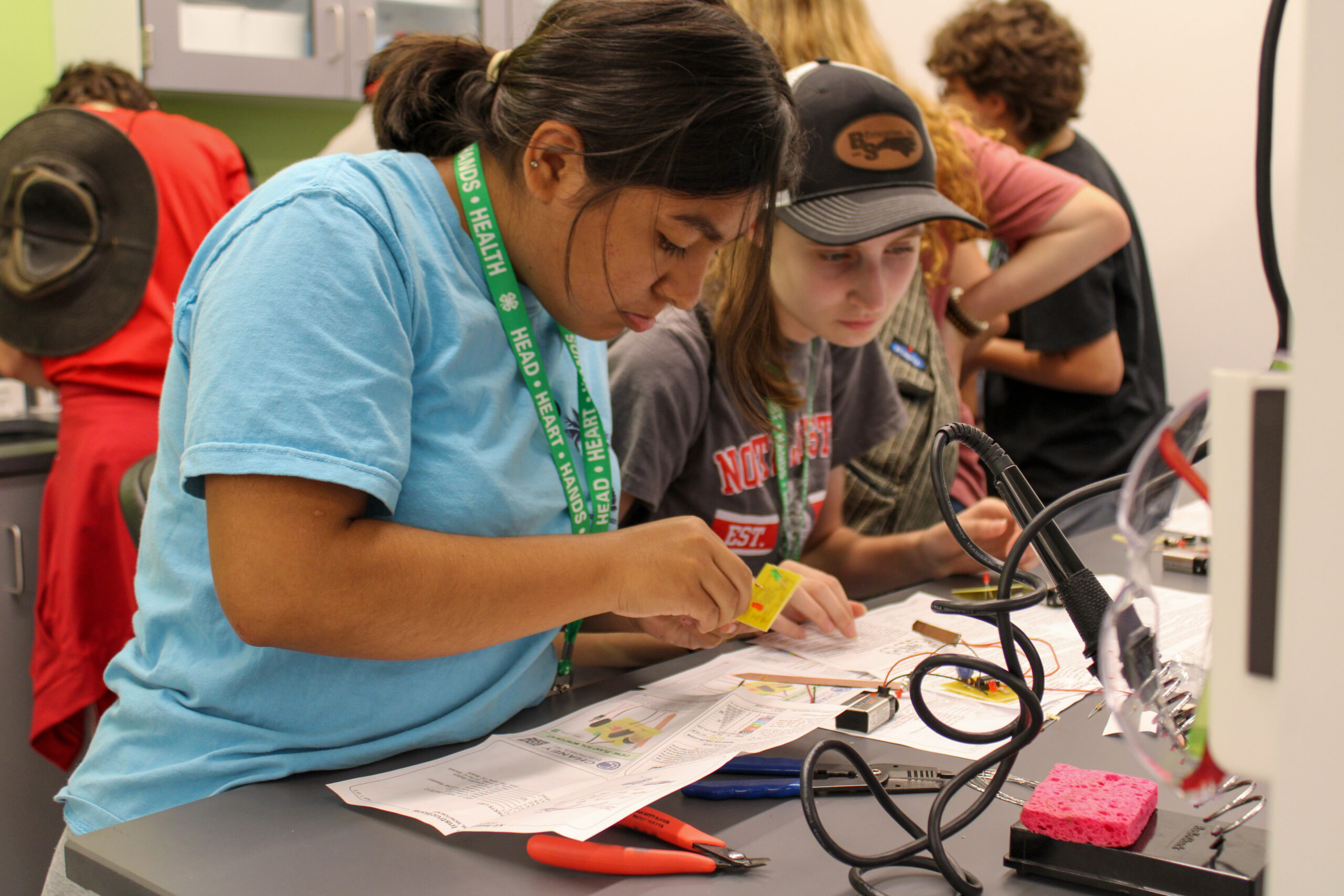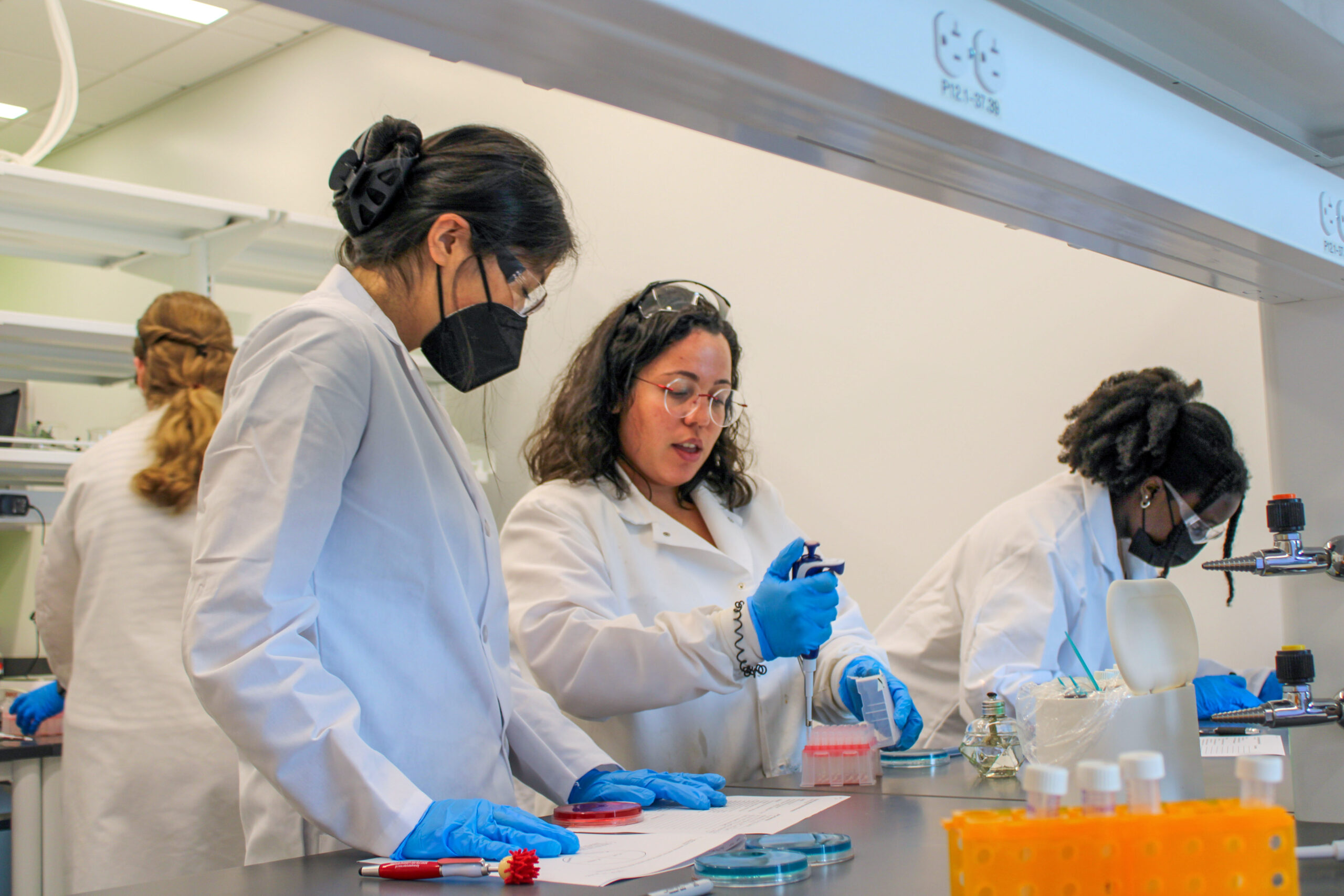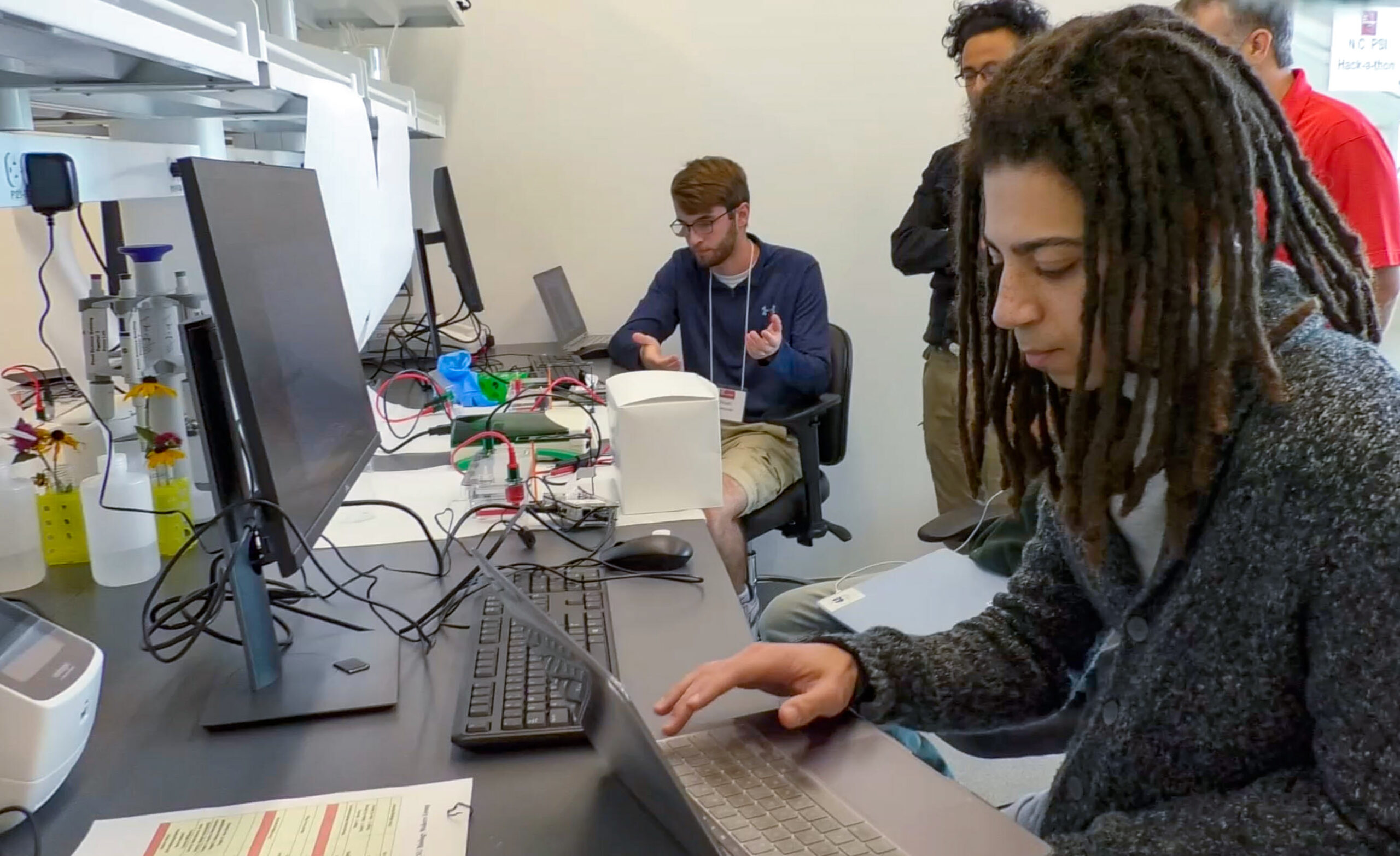 High school students from the Horticultural Science Summer Institute learn to make soil sensors in the N.C. PSI Demo Lab.
The N.C. PSI Demo Lab is an ideal place to engage with K-12 students and their teachers through youth development organizations such as 4-H, Future Farmers of America (FFA), and the NCSU Science House. For K-12 students, this might be their only opportunity to make the connection that a career in agricultural science can be an exciting convergence between work in the field or greenhouse and lab-based research. This experience can be modified to inform K-12 teachers of career opportunities and give them ideas on lessons for the classroom.
Interested in using our Demo Lab?