Faculty and Staff
Field Tested
CALS alumnus Cole Smith leads the IR-4 Project's field research in North Carolina.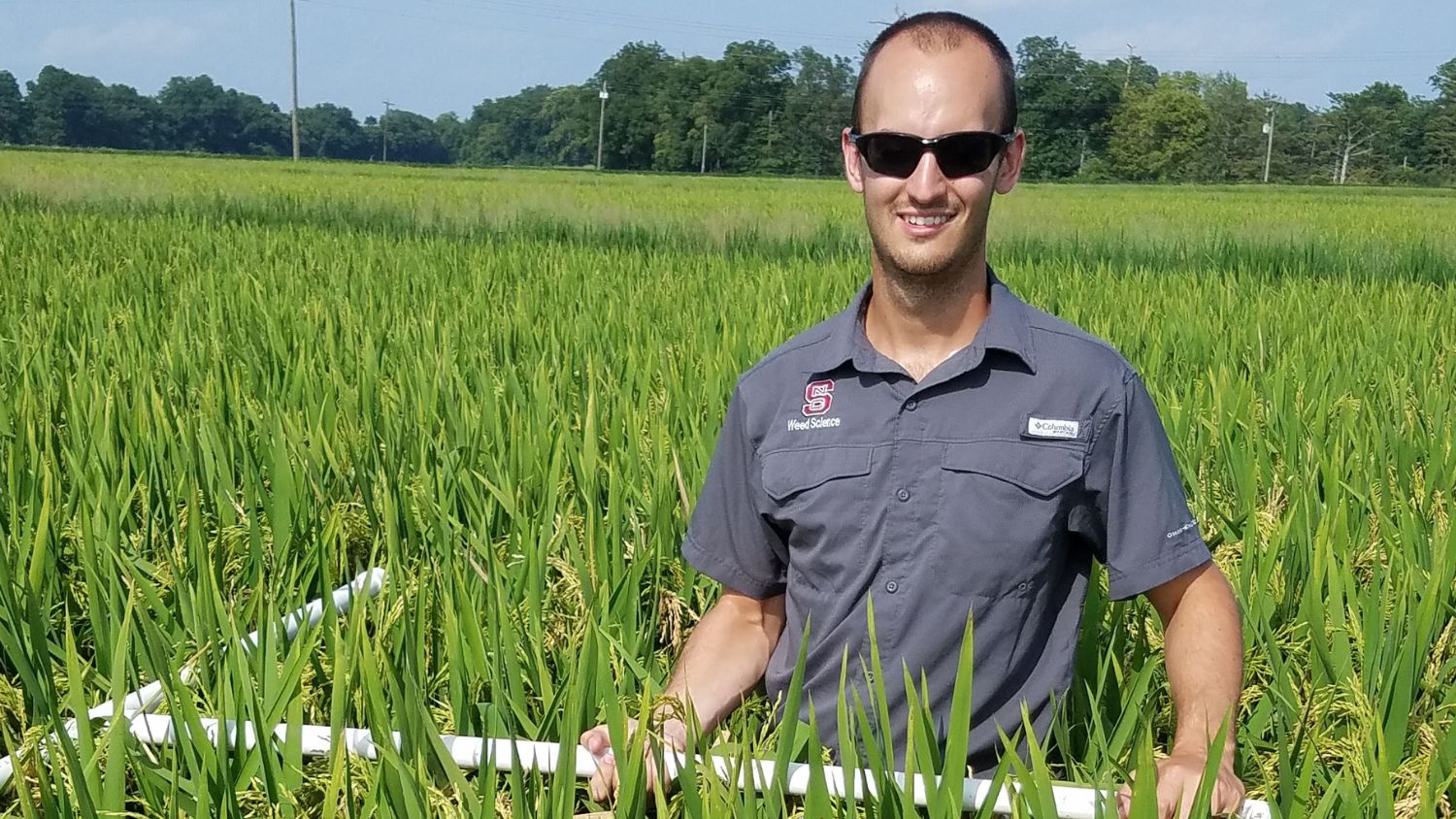 This year, Cole Smith is working with 17 different crops. From peanuts to peaches, Smith, the North Carolina field research director for the IR-4 Project and a two-time alumnus of the College of Agriculture and Life Sciences, helps bring pest management research to fields across the state.
"I really enjoy the research," Smith says. "I like working outside, I like working with my hands, and it's always something new."
Smith, a native of Hendersonville, North Carolina, was first introduced to agriculture while working at a family friend's ornamental plant nursery in high school. NC State was a top choice for college.
"I knew I wanted to do agriculture, but I didn't know what I wanted to do in agriculture, so I came to NC State," Smith says.
Smith studied crop science and became interested in weed science while taking a class with William Neal Reynolds Professor Emeritus Alan York. He worked in several research labs and competed in national contests through the Weed Science Society of America.
"You identify weeds' herbicide symptomology and solve mock problems with farmers," he explains. "It helped me put my knowledge to use."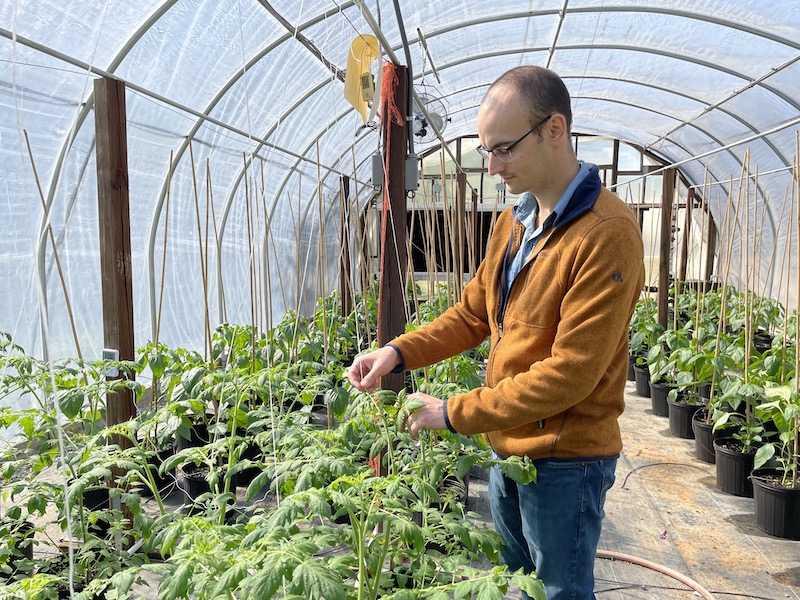 After graduating with a bachelor's degree in 2016, Smith enrolled in a doctoral program to study weed science with adviser Katie Jennings, an associate professor in the Department of Horticultural Science.
Through a Bayer fellowship, Smith studied herbicides and cultural methods to control weeds in sweetpotatoes, and he enjoyed seeing his work's impact on growers.
"The horticulture department did a good job of making sure students always keep track of the bigger picture," Smith says. "I was always meeting and talking with growers. I understood why I was doing the work I was doing."
In addition to his own research, he helped Jennings with IR-4 trials when Rutgers University was the group's headquarters. IR-4 moved to NC State in October 2021, and Smith's experience created a natural transition into his current position after he earned his doctorate in late 2021.
"I was already familiar with IR-4, and I wanted to work with IR-4 because I really believe in the mission," Smith says. "I see how it helps growers."
Smith's position is based at Lake Wheeler Road Field Laboratory, but he works at research stations and university field labs across North Carolina. Most of his research is based at the Horticultural Crops Research Station in Clinton, but he also works with the Horticultural Crops Research Station in Castle Hayne, the Sandhills Research Station in Jackson Springs, the Horticulture Field Lab in Raleigh and the Peanut Belt Research Station in Lewiston.
"I will do my trials wherever I can grow the crop best, so I'm all over the state," Smith explains.
"I could not do my job without the help of the folks at the research stations and university field labs."
The research stations and field labs help grow the crops after Smith sets up the trials, so they learn new crops and techniques, too.
"I can go to them with my crazy crops or whatever problems I have, and we can put our heads together and figure it out," he says. "They're super helpful. I could not do my job without the help of the folks at the research stations and university field labs."