Purpose
The purpose of the Academy to Advance Leadership within Extension (AALE) is to provide an in-depth, rigorous program to cultivate and promote the development of personnel within North Carolina Cooperative Extension and the College of Agriculture and Life Sciences (CALS) at North Carolina State University who are affiliated with Extension. Extension serves the state of North Carolina in numerous ways, and strong leaders are needed to envision and implement the ways in which Extension can impact the prosperity and well-being of this state's residents. AALE will provide an elite leadership development program for those who want to strengthen their leadership abilities to further enhance and promote the success of Extension and its endeavors. For the objectives of AALE, "Extension" is broadly defined to include those who engage in outreach activities that serve either internal or external stakeholders associated with CALS.
Selection Criteria
Faculty and nonfaculty employees who have an Extension appointment or who are affiliated with Extension can apply for AALE. Examples of job titles of those who are welcome to apply include:
County Extension Director
Associate or Full Extension Agent (NC State University or NC A&T agents)
Research Station Superintendent
Extension Specialist
Extension Associate
Applicants must have worked within Extension/CALS for at least five years. They must demonstrate:
how they have contributed to Extension and its mission;
a solid foundation of Extension programming or research;
leadership experience either in their work role or within their community;
a goal for participating in AALE; and
what they envision for the future of their career.
Application Process
Candidates need to complete an application and submit three references.
A selection committee composed of DEDs, DELS, Extension administrators, and CALS administrators will review the applications.
Selection committee members will individually evaluate the applications using a rubric.
Those chosen to participate in AALE will be contacted by phone with a follow-up letter; those who are not chosen will be notified by letter.
AALE Expectations
AALE participants will be expected to:
attend all five sessions (these will be held in different parts of North Carolina.) The four sessions at the beginning will be three days each; the last session will be two days;
participate in sessions, group activities, and projects during the sessions;
complete homework assignments during and between sessions;
complete a personal and professional development plan;
meet with their accountability partner regularly;
submit reflections of what they are learning and gaining from AALE;
engage in team project and present final results at graduation;
participate in future alumni events; and
help support the development of future participants in AALE.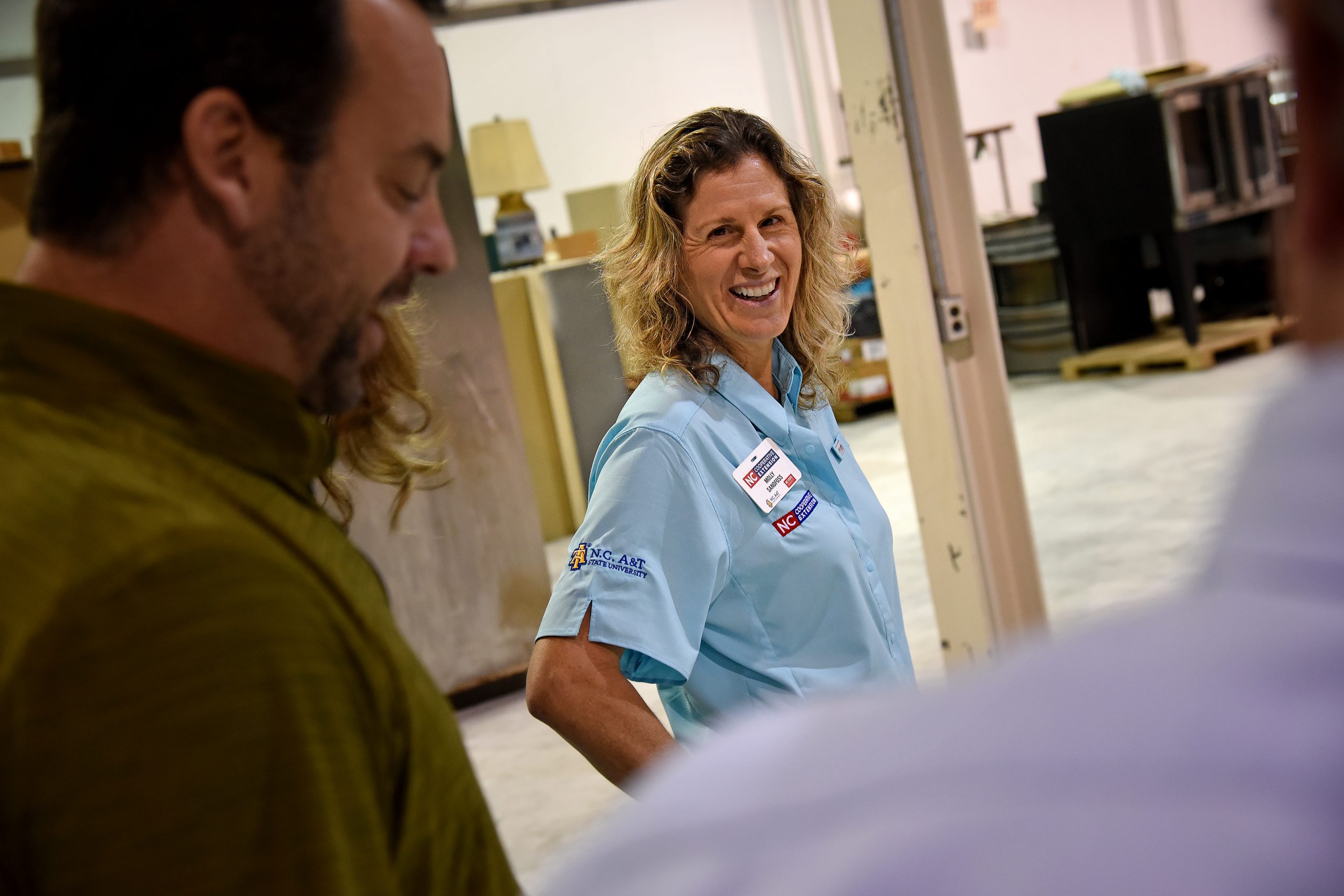 Leadership Development
AALE will provide an elite leadership development program for those who want to strengthen their leadership abilities.
Programmatic Components
There will be a total of four "work" sessions. The fifth and final session will consist of team presentations and graduation.
Each of the work sessions will last for three days.
Sessions will be held over the course of 15 months, with one session every 10 to 12 weeks.
Participants will be required to work on a personal/professional development plan.
Cohort will be limited to 30 participants. Applications and references will need to be submitted.
AALE will be offered on a three-year cycle, beginning in the fall and ending the following November/December.
The program will include:
participants sitting with different cohort members during each session and working on a small assignment that they will report out at the end of each session;
leadership development sessions;
tours of different areas/research or field labs/CALS facilities/etc.;
guest speakers (cohort members will have "dinner discussions" about what speakers shared and how they can apply session topics to what they learned from them and/or the tours. The idea is to take "theory" to "practice");
session assignments in which cohort members apply what they learn to a case study or situation;
in-between homework assignments that include:

readings (books or articles);
assessments;
virtual, in-person, or phone meetings with their accountability partner (accountability partner will be the same for the duration of the program, and both will be in the same cohort); and
work on team project; and

team project (teams will work together for the duration of the program and focus on a project that answers the question, "What will you do to improve Extension?").
Program Outline
Session 1: Conceptualizing Self
Session 2: Conceptualizing Change
Session 3: Conceptualizing Others
Session 4: Implementing Change
Session 5: Team Presentations and Graduation