Horticulture Graduate Handbook
The departmental graduate program and graduate students are an important and integral part of this Department. This handbook has been prepared to assist you in becoming oriented to the Department of Horticultural Science, its faculty, and its operational procedures. It is not intended to be the sole source of information. It is designed to be complementary to the NCSU Graduate Catalog and NCSU Graduate Handbook.
Horticultural Science Graduate Handbook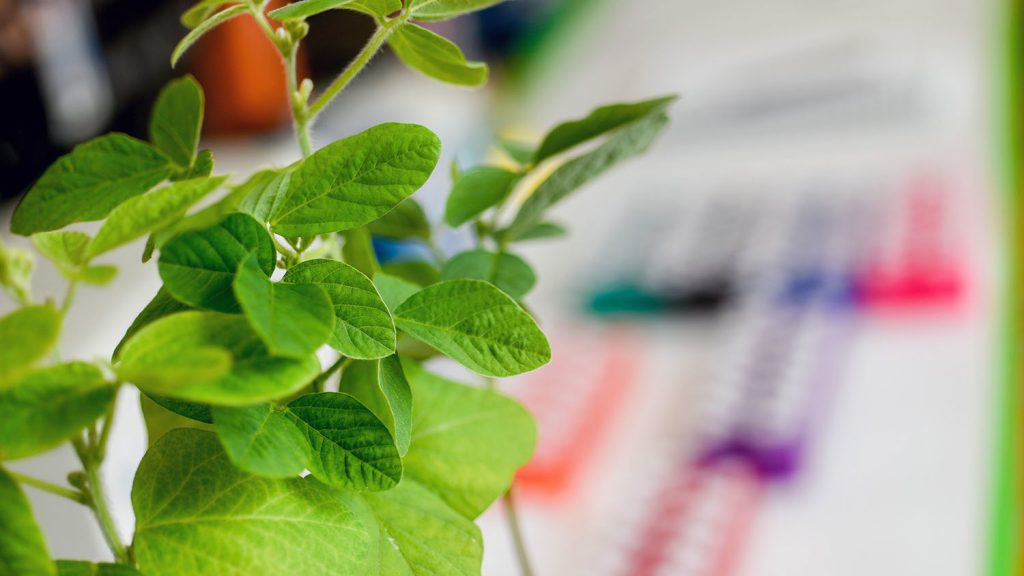 Program Details
The Department offers graduate programs leading to the Master of Horticultural Science (MHS), Master of Science (MS), and Doctor of Philosophy (PhD) degrees. A thesis based on original research is required for the MS and PhD. Completion of the requirements normally takes 2 to 2 1/2 years for the MHS and MS degrees and 3 to 3 1/2 years for the PhD. For students who do not plan further graduate study or who wish to substitute additional course work for the research requirement in their graduate programs, the Master of Horticultural Science degree is offered. Generally, this is considered to be a terminal degree.
Horticultural Science is a diverse field. Studies may be oriented toward floriculture, ornamental and landscape horticulture, pomology, or olericulture. A variety of areas for study and research are available:
Plant physiology
Breeding and genetics
Herbicide physiology
Nutrition
Propagation
Plant molecular biology and biotechnology
Genomics
Growth regulators
Postharvest physiology
Sustainable and organic agriculture
The Department often works with allied departments for a portion of the instructional program. In addition, many of our research programs are cooperative with those departments.
Opportunities for employment after graduate study include teaching and research faculty positions in state and private universities; research and regulatory consultant positions, both foreign and domestic; extension specialist and county agent careers; research, production, and sales work with horticultural businesses or services to horticultural industries.
On behalf of the Department of Horticultural Science, we welcome you to the department. The faculty and staff are committed to making your graduate program a rewarding experience.
First Student Arrival
After you arrive, check with the graduate administrative assistant (Rachel McLaughlin, 122 Kilgore Hall) and sign any necessary forms and paperwork. She will also provide you with the keys. If you have not registered, please see your advisor for information on registration.
Residency for Tuition Purposes
North Carolina law requires that "To qualify for in-state tuition a legal resident must have maintained his/her domicile in North Carolina for at least the 12 months immediately prior to his/her classification as a resident for tuition purposes". Students with out-of-state tuition waivers are expected to take immediate action after their arrival to obtain in-state residency. This includes voter registration in Wake County, vehicle registration, NC drivers license, and paying Wake County personal property taxes. These items and others are used by the university when reviewing your request for NC residency for in-state tuition purposes which may be made about 12 months after you move into the state. For information concerning the establishment of NC resident status and the residency application, go to "Residency for Tuition Purposes."
An out-of-state tuition waiver (tuition remission) is granted the first year of study to domestic students on research or teaching assistantships. The Department cannot guarantee waivers for summer school classes. Tuition remission is typically available for up to 2 years for MS students and up to 3 1/2 years for PhD students on assistantships. However guidelines may change; therefore, all out-of-state students must pursue residency with vigor. Out-of-state tuition waivers are handled on a case-by-case basis for international students. International students on F-1 or J-1 visas are unable to apply for NC residency. International students on departmental assistantships are provided out-of-state tuition for four semesters for MS degrees and eight semesters for PhD degrees. Out-ot-state tuition for any semesters beyond this allocation is handled on a case-by-case basis.
Continuous Registration
After a student is admitted to the Graduate School and enrolls for the first time, she/he is required to maintain continuous registration, i.e., be enrolled each semester, excluding summer sessions, until she/he has graduated. Students who violate this policy without a request for a formal leave of absence will be required to apply for readmission if they wish to resume their graduate studies here at NC State University.
Personal Safety & Building Security
Crime is a threat in any city and Raleigh is no exception. Please take all precautions to protect yourself and the contents of Kilgore Hall by making sure that all exterior doors are kept locked after 5:00 p.m. during the work week. In addition, all exterior doors should be locked on weekends. Please report any concerns or suggestions about personal or building safety to the Graduate Program Director or the Department Head.
Departmental Assistantship
The Department has a limited number of departmental assistantships available for qualified students. In addition, many faculty can provide grant-sponsored assistantships. Assistantship recipients must enroll for 9 credit hours per semester. International students on an F-1 or J-1 visa must be registered for a minimum of 9 credit hours, if on a 1/2 time assistantship. Registration is not required during either summer session for domestic students.
Assistantships are awarded in exchange for half-time service in the Department's research and teaching programs. Research assistantships are awarded on a twelve-month contract. Combination research/teaching assistantships are on a twelve-month contract. Teaching assistantships are on a nine-month contract. Students on teaching assistantships should budget their funds accordingly. Assistantships for MS degrees are awarded for a maximum of 2 1/2 years (30 months) and 3 1/2 years (42 months) for the PhD. Appointments are made on an annual basis and reappointment is subject to satisfactory performance and degree progress.
Additional Resources
Forms
University Resources
Facilities
Kilgore Hall
The Department is fortunate to have an excellent office, laboratory and classroom facility like Kilgore Hall. Horticultural Science research laboratories are available for use by graduate students in their research programs regardless of whether their major professor is in charge of such a facility. However, a particular faculty member or members are responsible for each laboratory. Thus, permission may be obtained from the faculty member(s) in charge of the facility prior to use of space, equipment or supplies in a laboratory. The initial contact to obtain permission should be made by the major professor, not by the graduate student. Neither faculty nor their students should request such permission from departmental technicians without first contacting the project leader(s). Adherence to these procedures will ensure that the major professor understands that the student has made such a request, and ensure that adequate funding, space and equipment is available to cover the proposed activity.
All students should review and be familiar with all safety procedures and concerns pertinent to each laboratory. Any student involved in laboratory research is required to read the Lab Safety Handbook for that particular laboratory. All students are also required to participate in the NC State Safety Training Seminar. This activity is coordinated by Mr. Roger Batts (256 Kilgore).
CALS On-Campus Greenhouses
The Department is fortunate to have the headhouse/greenhouse complex directly behind Marye Anne Fox Building (Map). All greenhouse usage by graduate students must be coordinated through their major professors, who make requests for space to the Departmental Greenhouse Committee. For day-to-day needs, students should contact the Greenhouse Superintendent.
University Research Units (Raleigh Area)
The NC Agricultural Research Service maintains several research units in the Raleigh area. Horticultural Science utilizes three of them. Horticulture Field Laboratory (HFL) located on Beryl Road, is primarily used by Horticultural Science, but Entomology, Biological and Agricultural Engineering, and Plant Pathology also conduct research on horticultural crops on that facility. The HFL has several specialized facilities. These include: JC Raulston Arboretum, nursery container research areas for cultural and disease research, special vegetable greenhouses, coolers and greenhouses for floriculture research, cold-frames, and land for fruit, vegetable and ornamentals production.
The HFL has a superintendent who should be contacted for day-to-day needs. All land and space needs must be coordinated by the major professor, who makes requests to the departmental committee.