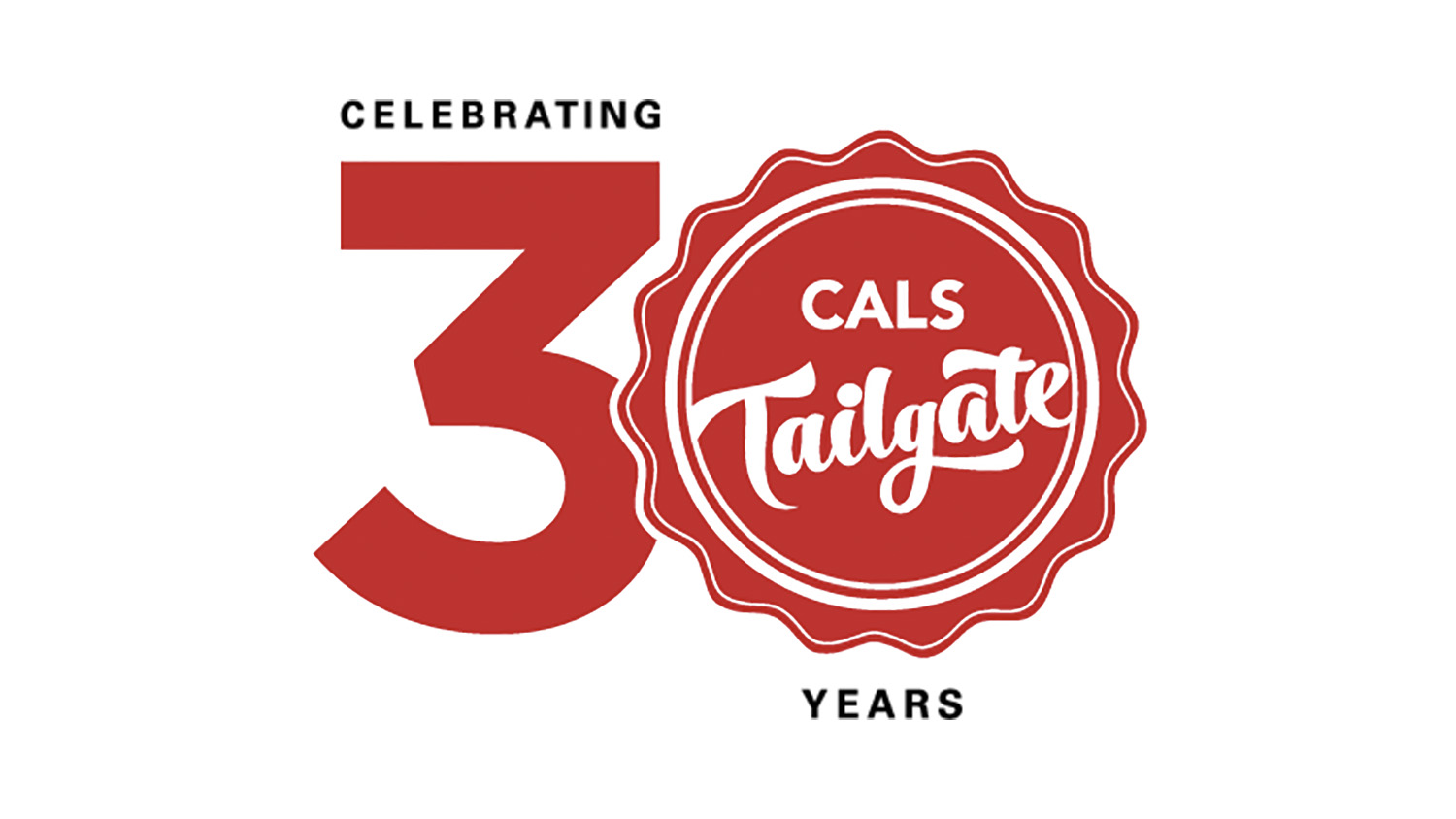 CALS Tailgate
Date: Saturday, September 18, 2021
Time: 4:00 - 7:00 pm
Location: Close-King Indoor Practice Facility
Ag Day Football Game: NC State vs. Furman
Game Kickoff: 7:30 pm

Family. Friends. Fun.
CALS Tailgate has a proud, 30-year tradition of providing family-friendly fun and highlighting the people, programs, and partners that make our college great.
We look forward to being back in person this year. If you are unable to join us at Carter-Finley we are offering a CALS Tailgate at Home Kit so that you can create the Tailgate experience at home to celebrate our College and Ag Day.
Please Note: CALS Tailgate at Home kits will contain the event giveaways that those who are able to attend in person will receive. Register now.
A Taste of CALS Tailgate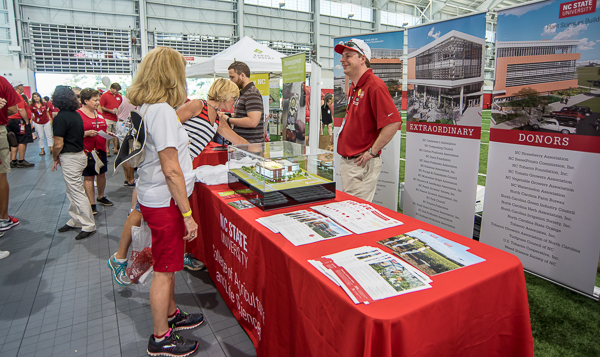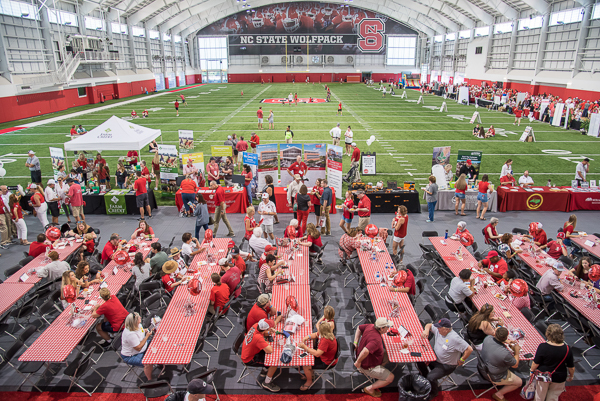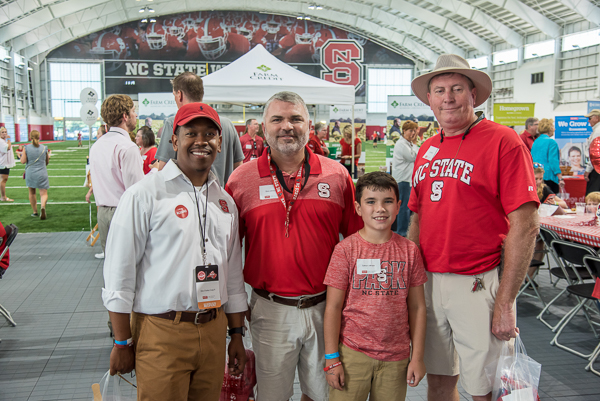 A little bit of history…
CALS Tailgate was first hosted by the CALS Alumni and Friends Society Board who remains involved in the continuation and development of this event. They hosted what was deemed "the largest reunion in the history of NC State" on October 10, 1992, just four short months after the board was formed. CALS departments were asked to host exhibits – a programmatic piece still intact today. Following the success of this inaugural event, the motion was approved to make it an annual occurrence. There are still a handful of those founding members who still sit on the board today.
What is CALS Tailgate?
As NC State's largest alumni and friends game day event, CALS Tailgate has a proud tradition of providing a family-friendly atmosphere and highlighting the people, programs, and partners that make our college great. The Close-King Indoor Practice Facility will be filled with exhibits, games, food, and music for you to enjoy! To see highlights from past annual tailgates, click here.
What is Ag Day?
The 2021 CALS Tailgate will be held in conjunction with the Ninth Annual Ag Day. Ag Day, a game day theme set by NC State Athletics Marketing in partnership with Wolfpack Sports Properties and the College of Agriculture and Life Sciences. It is an important opportunity to promote the connection between NC State and the agriculture, agribusiness, and biotech industries in North Carolina in front of thousands of fans at Carter-Finley Stadium.
2021 CALS Tailgate Sponsors
If you are interested in sponsoring CALS Tailgate, please visit: go.ncsu.edu/sponsorcalstailgate.