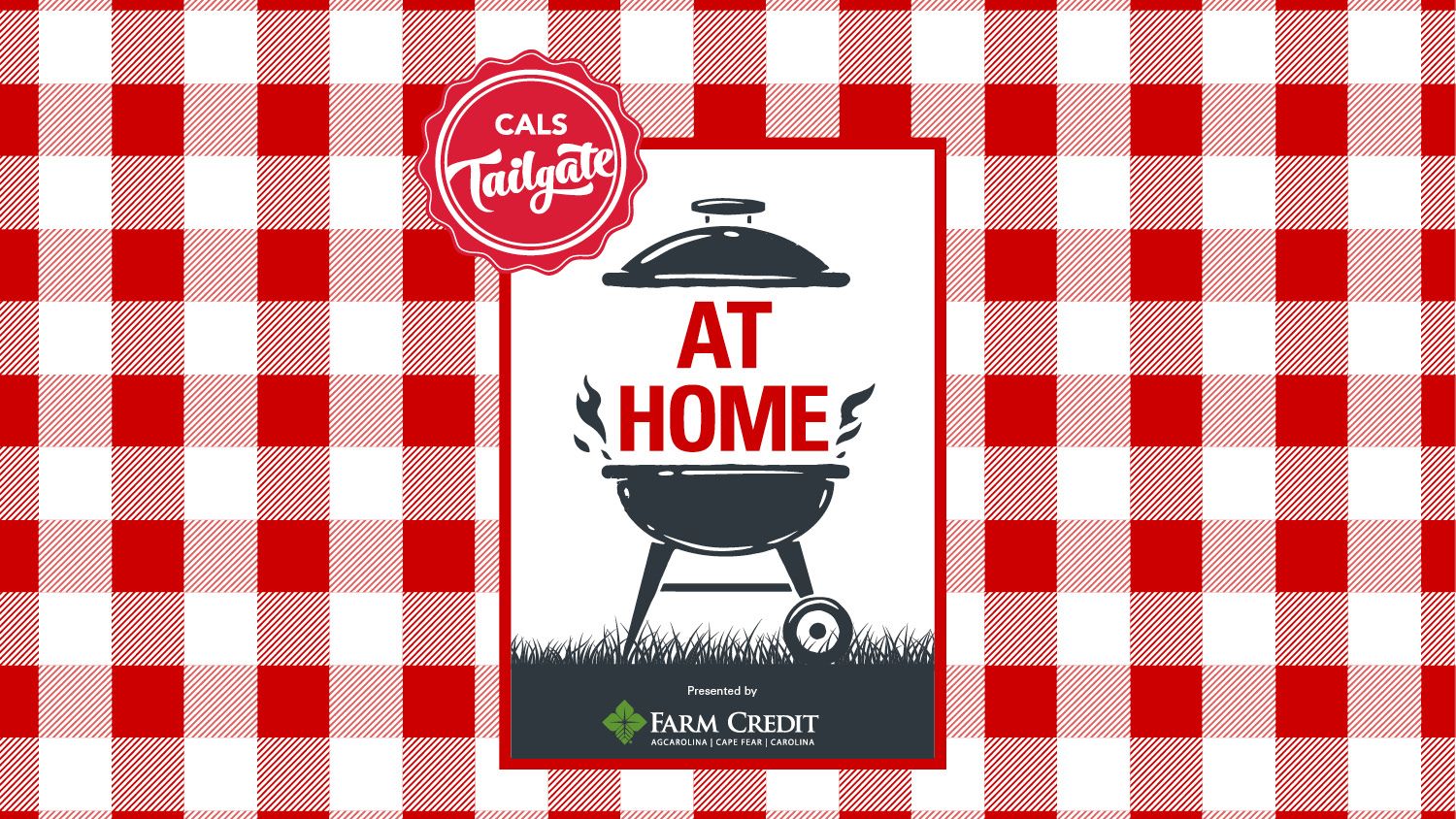 CALS Tailgate
Presented by Farm Credit Associations of North Carolina
Date: Saturday, October 17, 2020
Location: Your home!
Ag Day Game: NC State vs. Duke
Game Kickoff: 3:30 pm

Family. Friends. Fun.
Join us for a new twist on a favorite tradition: CALS Tailgate. . . at Home!
CALS Tailgate has a proud tradition of providing family-friendly fun and highlighting the people, programs, and partners that make our college great. Though we will not physically come together this year, our CALS Tailgate at Home Kit brings all the tailgate essentials to your door so that you can create the Tailgate experience at home to celebrate the College and Ag Day.
The CALS Tailgate at Home Kit (available for 2 or 4 people) includes: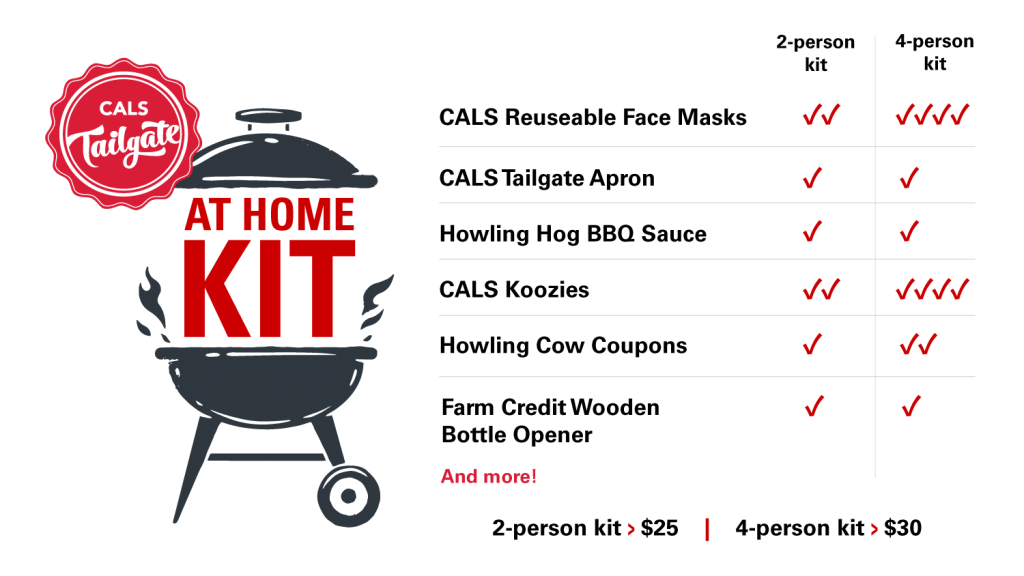 You will also receive exclusive video content from our resident barbecue expert, a special message from leadership and a CALS Tailgate Playbook with recipes, coloring pages, football bingo and more. On game day, follow us on Facebook, Twitter and Instagram to play along with interactive games and photo competitions – with prizes! Be sure to use #CALSTailgate and tag us during the event on October 17.
The 2020 CALS Tailgate will be held in conjunction with the Eighth Annual Ag Day. Ag Day celebrates the connection between NC State and agriculture, agribusiness and biotech industries in North Carolina.