Alumni and Friends
Solving Health Crises for a Better World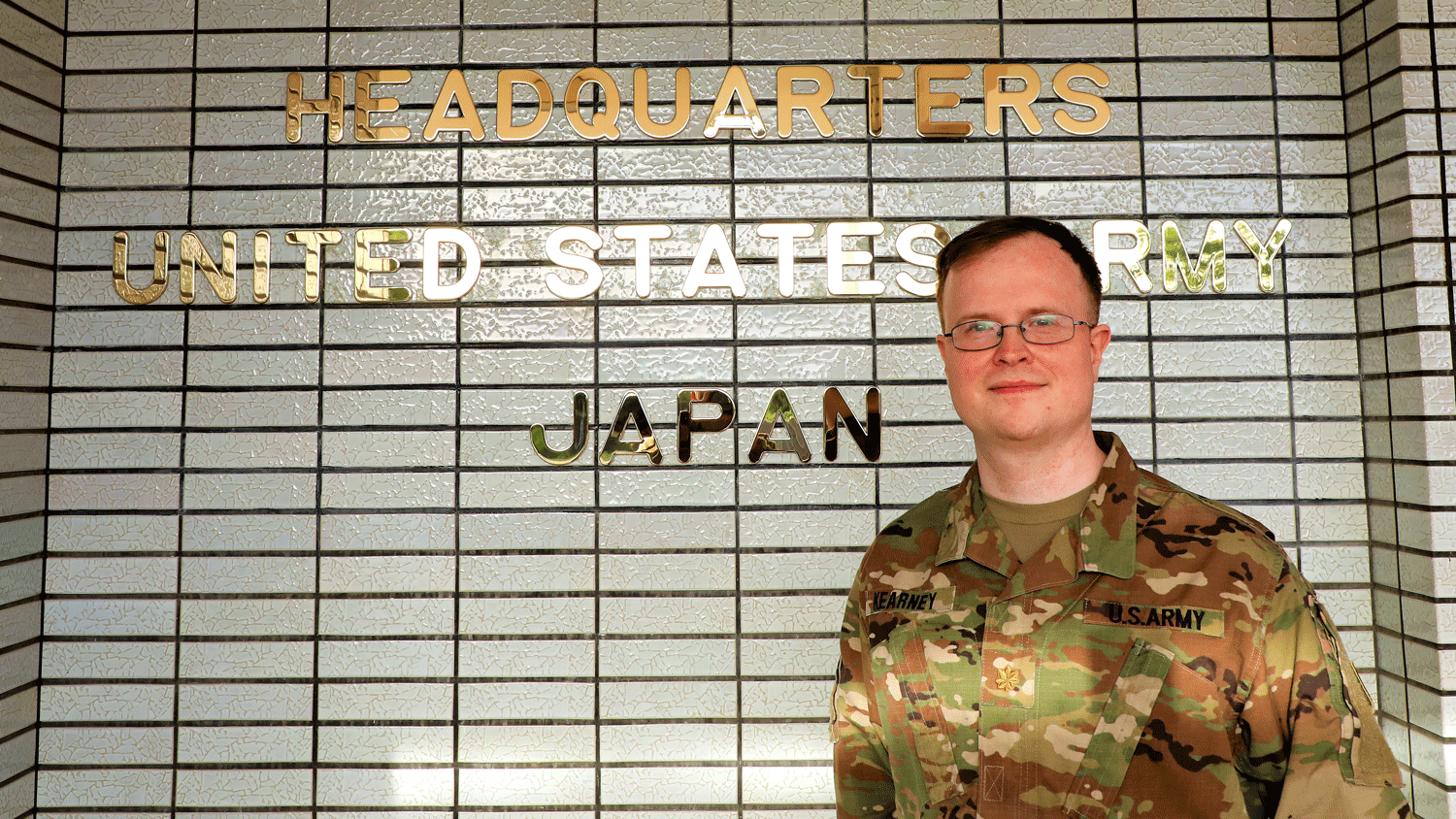 Since high school, Bradley Kearney always knew he'd study and find a career in science, technology, engineering and mathematics (STEM). The biochemistry alumnus is doing just that for the United States Army.
Kearney came to NC State as a chemical engineering student, but changed majors after taking an introductory course in biochemistry. He earned his Bachelor of Science in biochemistry in 2008 and followed that with a doctorate in biochemistry in 2012.
Kearney joined the military in 2016 and now serves as a medical planner in the U.S. Army Japan Surgeon's Office. Essentially, he works to provide the best possible health system to support all Army operations.
He and his team, like many in the healthcare industry, spent their time fighting COVID-19. Their efforts earned them the Army's Wolf Pack Award — an award that recognizes integrated teams of military and civilian members who work to solve complex health problems for the Department of Defense (DoD).
Tell us how you and your team came to receive this honor.
When the COVID-19 pandemic started, the primary laboratory on mainland Japan projected that bringing testing online would take six months. No single laboratory met all the requirements for clinical COVID-19 testing. Some laboratories, such as the public health laboratory I was directing, had experienced personnel but lacked proper clinical accreditation. Other laboratories with certification and equipment lacked personnel for sustained operations. We envisioned a small team of laboratory experts who would come together to an enhanced lab to meet the testing requirements for the DoD in Japan.
By bringing together the equipment and experts in one site, we were able to get up and running in days instead of weeks. By having clinical testing in our medical toolbox, our public health experts could stay ahead of the surge and keep COVID-19 infection levels extremely low for the DoD community in Japan. Our efforts and teamwork had such a significant impact that the U.S. Army Surgeon General selected us for the Wolf Pack Award.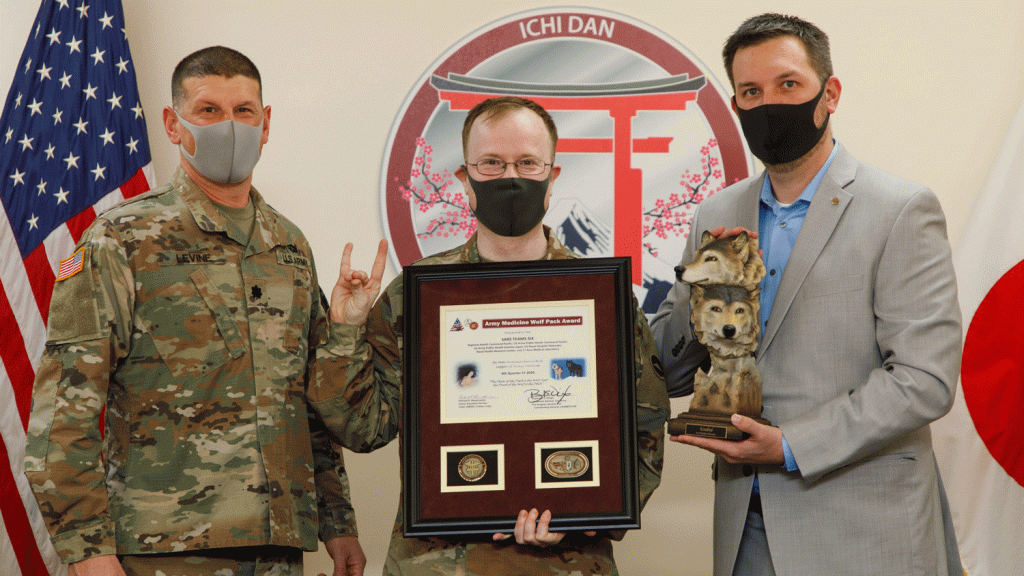 Why NC State and biochemistry?
I chose NC State because of its strong history of innovative research and translating that research into making a difference in the world. By definition, biochemistry is the branch of science concerned with chemical and physicochemical processes and substances that occur within living organisms. By better understanding the chemistry of life, we can understand what causes diseases such as cancer and diabetes. Through that understanding, we can work on treatments to improve quality of life.
What drives you?
I'm motivated by taking my scientific background and applying it to a variety of problems. I've found that having a group of people with various backgrounds is the best way to solve big problems, and I bring my science and engineering background to the table. I also enjoy leading teams of scientists.
Before working as a medical planner, I was a laboratory director at U.S. Army Public Health Command-Pacific. There is a special kind of pride and joy in helping others grow and thrive in their careers – both as soldiers and as scientists. I now know why my mentors decided to become professors and lead research groups.
Any mentor you looked up to at NC State?
I had many great mentors at NC State, including Dr. Charles Hardin, Dr. Dennis Brown, Dr. Greg Buhrman, Dr. Paul Swartz, Dr. John Mertz, and my doctoral advisor Dr. Carla Mattos, but I would say my greatest mentor was Dr. Avis Sylvia. I took Dr. Sylvia's Principles of Biochemistry course in the Fall of 2004 when I was still studying chemical engineering.
Most people I knew that had taken the class warned me that it was the toughest class they had taken. They were right. Even though many of us were struggling, Dr. Sylvia never stopped pushing all of us to do our best. I passed the class, but I still remember that it felt like I was barely keeping my head above water. I spent the next year in a study abroad program in Japan and when I got back, I was right back in her class to try to do it better.
On the first day of class in 2006, I was in the second row, and she called me by the nickname she gave me the first time I took her class. "What are you doing back here, Red? Didn't you pass this class already?" I replied, "I did, but I'm not happy with how I did, so I'm back for another round." She smiled at that and said, "Now you're a keeper."
I remember talking with her regularly my first year in graduate school and remember how our scientific discussions evolved as I began to study structural biology in depth. Dr. Sylvia retired from the department the same year I began my graduate studies. Although Dr. Mattos made me the scientist I am today, Dr. Sylvia gave me that first push that got me thinking of biochemistry as something more than an early morning class.