Undergraduate Programs
Our students embody excellence — in and out of the classroom.
A Training Environment Like No Other
We offer undergraduate students a rigorous curriculum in preparation for health sciences, research and biotechnology careers.
Students have the opportunity to conduct cutting-edge research in faculty laboratories, and many undergraduates become co-authors on scientific publications. Faculty in our department personally advise each student and work directly in the classroom to support them.
Our undergraduate program embodies academic excellence. No wonder it's one of the most popular at NC State.
Ready for an experience that will change your life? Join us.
Bachelor of Science Degree
The biochemistry curriculum, flexible enough to design a program to meet your particular career plans, is a rigorous program that prepares you to compete successfully in your future professional career.
A faculty adviser will help you plan your program from the following coursework areas and others that fulfill your desired career objectives:
Biochemistry (10 hours): General biochemistry; biochemistry laboratory
Biochemistry Research (3-6 hours): Honors research; special studies
Chemistry (23-25 hours): General chemistry; organic chemistry; physical chemistry; laboratory analysis
Physics (8 hours): General physics
Mathematics (13-15 hours): Calculus; statistics and/or computer science
Life Sciences (22-24 hours): General biology; genetics; microbiology; life sciences electives (11-12 hours)
A total of 120-128 hours is required to graduate with a degree in biochemistry.
Biochemistry Honors
Biochemistry honors options
Combined B.S. and M.S.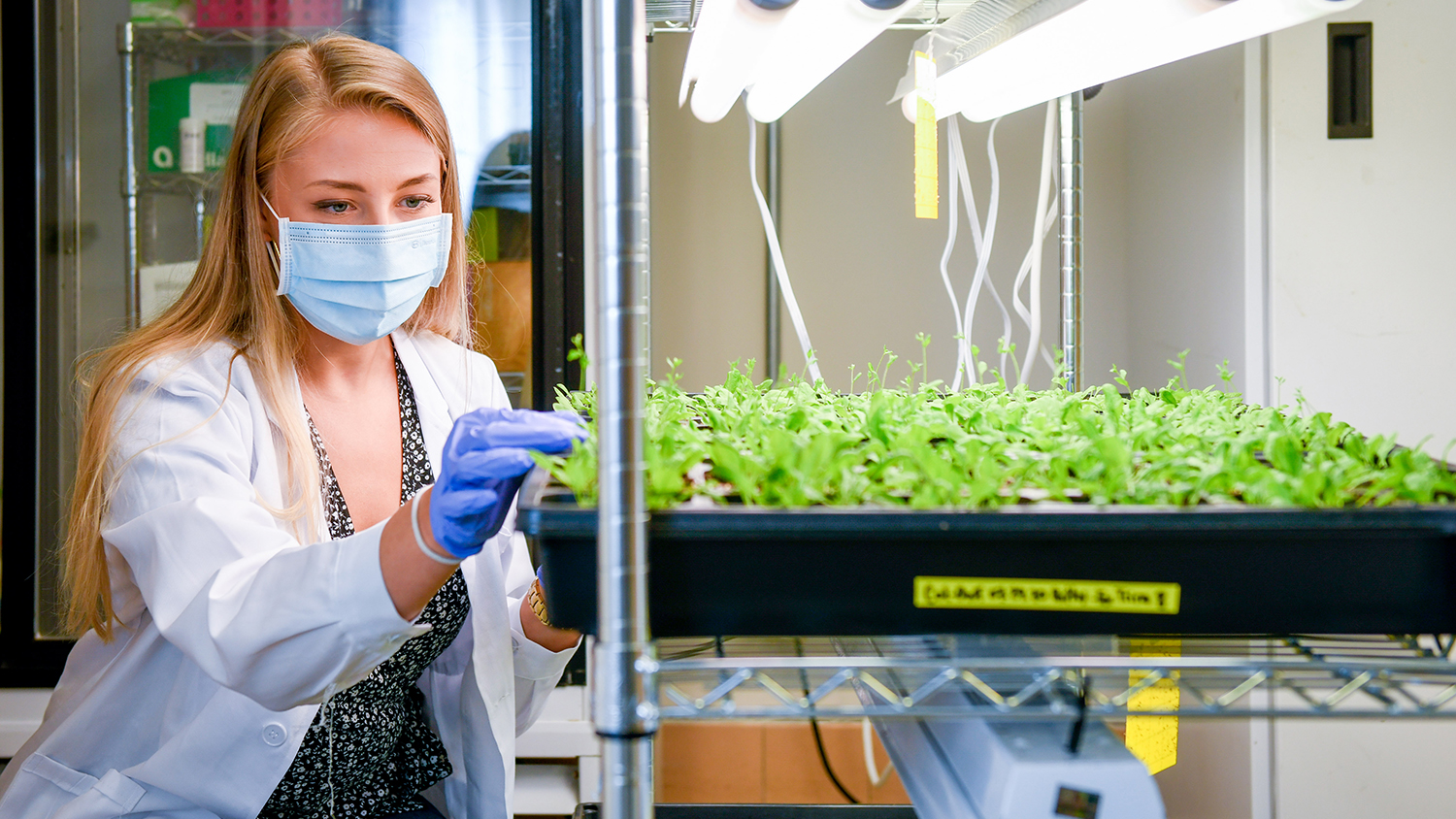 We offer a combined program for a Bachelor of Science and Master of Science in biochemistry — designed as a five-year program where undergraduate students generally join during their junior year. Students should identify a faculty research mentor before joining the program.
Career Development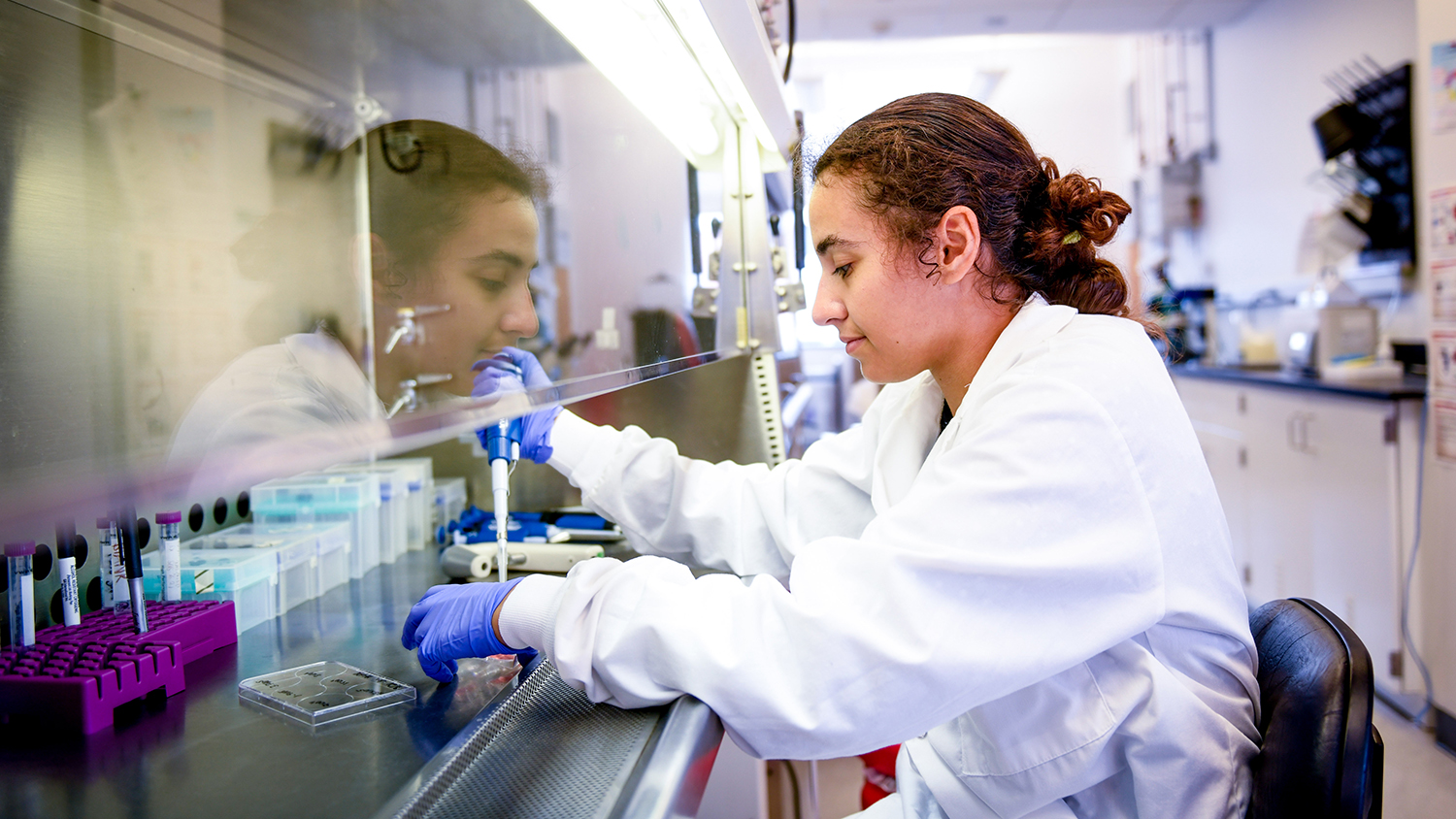 Supporting your Success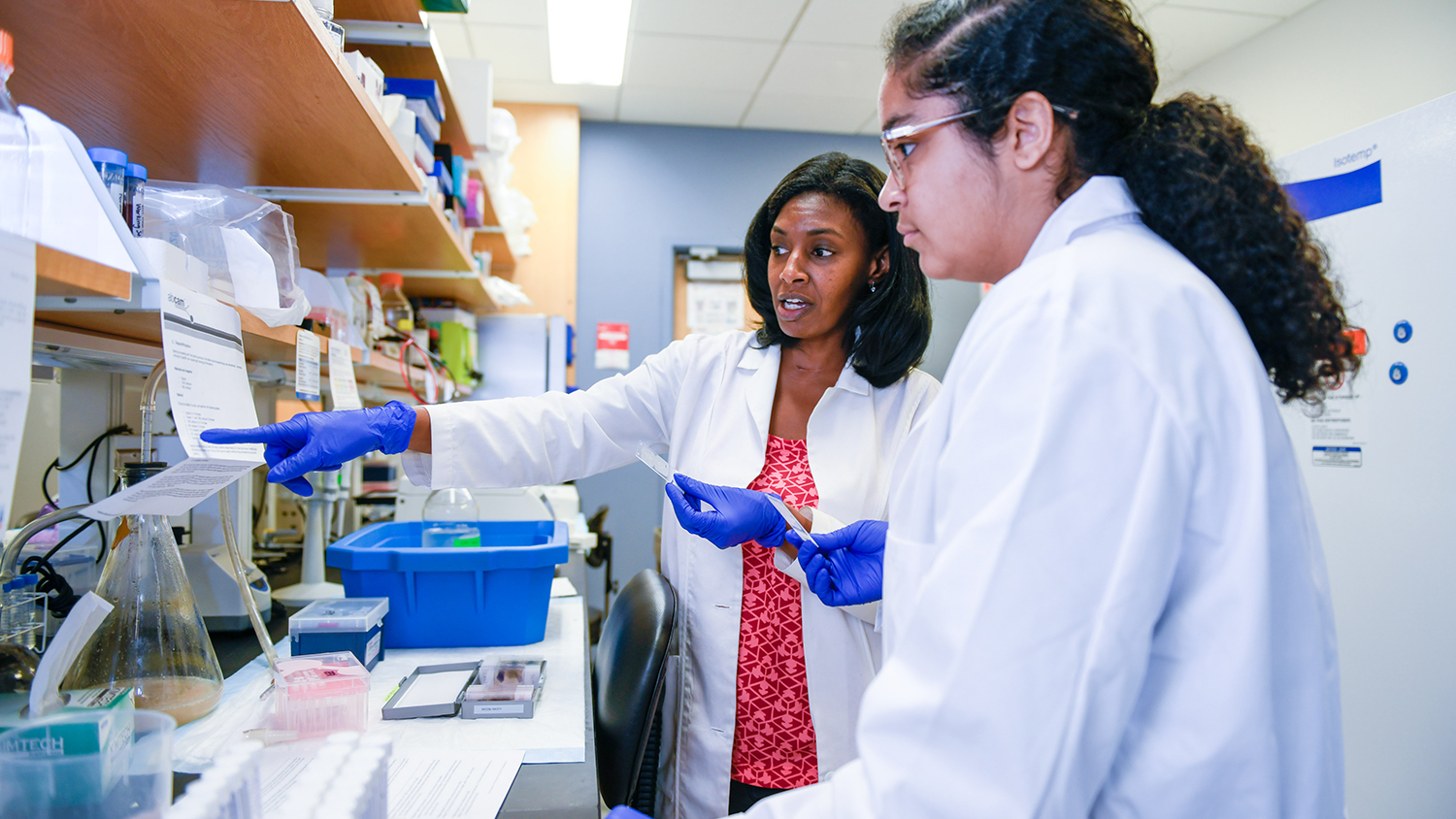 Our department offers resources for undergraduate students, from experiential learning opportunities to scholarships and advising. The bottom line? We're here to help you.
For more information about our undergraduate program, please contact:
Madi Moser – Administrative Support Specialist / Student Services Coordinator