Interdisciplinary. Individualized. Impactful.
Our intensive program combines classroom learning with hands-on research alongside faculty mentors who are leaders in their fields.
Our support packages are competitive, and we're located in one of the top cities in the country.
You'll leave NC State career-ready, with broad expertise and invaluable experience under your belt.
Ph.D. in Biochemistry
The Ph.D. program prepares you for careers in research or teaching. We emphasize laboratory research, where students work with faculty to develop their expertise in desired techniques while learning the scientific process. Students also have the opportunity to mentor undergraduate students as teaching assistants.
The average time to complete our Ph.D. program is just over five years.
Interdisciplinary Biochemistry Master's Program
The Interdisciplinary Biochemistry Master's Program (IBMP) is a collaborative effort among the Departments of Molecular and Structural Biochemistry; Plant and Microbial Biology; Food, Bioprocessing and Nutrition Sciences; Animal Science; and the Prestage Department of Poultry Science to recruit and retain graduate students from underrepresented groups. The program was funded by a grant from the National Science Foundation (NSF).
Scholars in IBMP take core classes in biochemistry and apply their knowledge to solve real-world problems in a wide variety of areas. Research studies could include probiotics, human milk biochemistry, microbiome metabolics, nutrition, plant metabolism, or engineering of plants for nutraceuticals or pharmaceuticals.
We review applications for IBMP beginning December 1, 2023 and continue until all positions are filled.
Master of Science
The Master of Science (M.S). is designed for students who wish to pursue a career in science at the bench.
Program requirements:
30 credit hours of coursework
Four core required courses (BCH 590, BCH 701, BCH 703, BCH 705 )
Mentored research – Students identify a research mentor and begin a research project early in their first semester.
Complete an original research project, submit a written thesis, and present findings to a thesis committee and the department.
Students typically complete the program in under three years.
Cutting-edge Facilities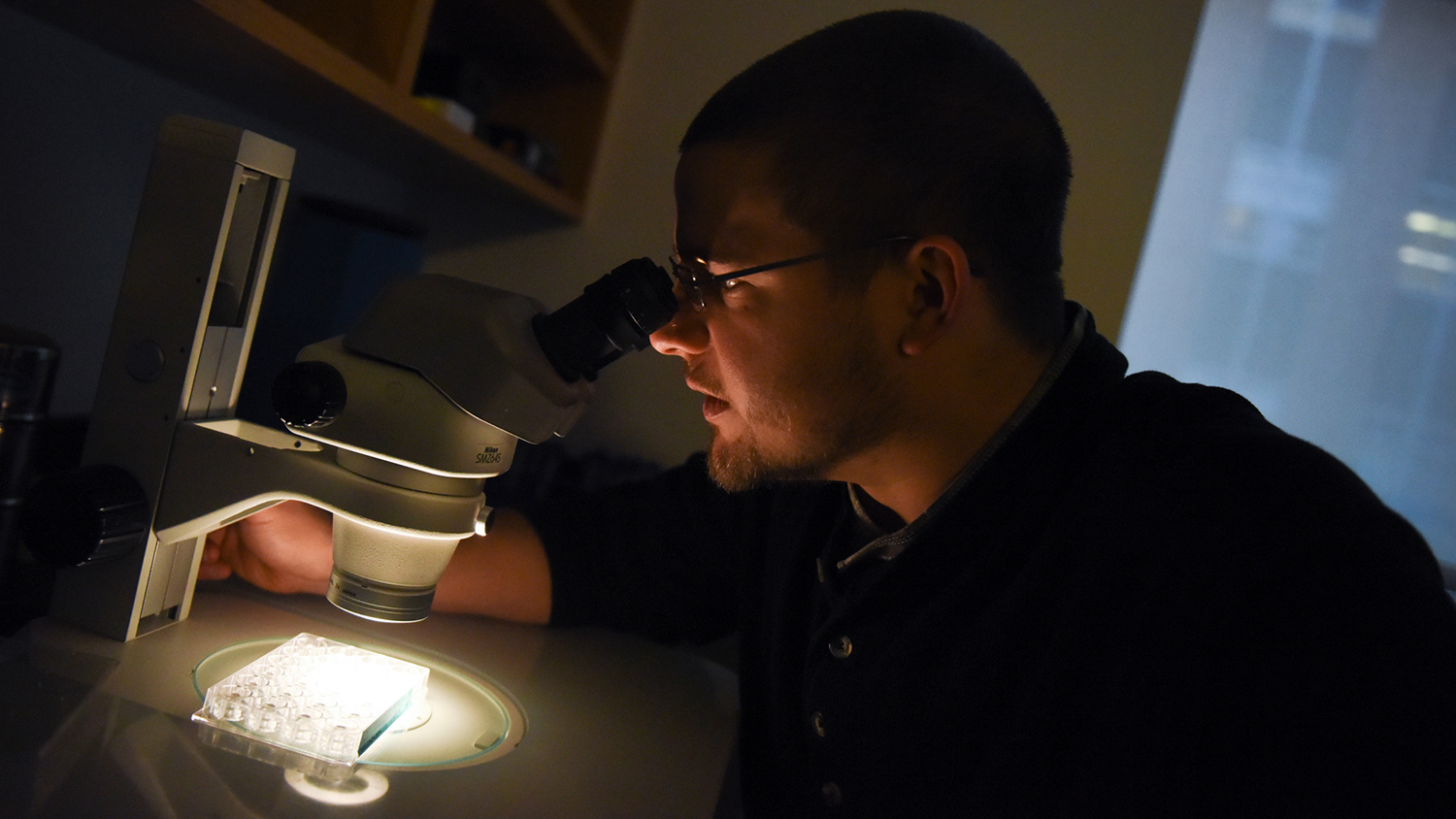 Master of Biochemistry
The Master of Biochemistry (M.R.) is a non-thesis option for students preparing for a career in science policy or sales, or for those already in the workforce. The program focuses on courses that help students develop critical thinking skills.
Program requirements:
30 credit hours of coursework
Four core required courses (BCH 590, BCH701, BCH703, BCH705); remaining courses can be tailored toward your interests in biochemistry, biotechnology, metabolism, molecular biology, plant biochemistry, virology, and biomedicine.