Other News
Locals Seafood Partners with CALS Class on New Product Launch
From selling shrimp out of a cooler on the side of the road to owning the largest inland processor and distributor of North Carolina Seafood in the state, Locals Seafood — founded by two North Carolina State University alumni — has grown a lot since opening in 2010. It's still on the rise, drawing on expertise from the College of Agriculture and Life Sciences (CALS) and NC State Extension.
"We sell North Carolina seafood, which is actually a very rare thing, believe it or not."
Seafood aficionados and college friends Ryan Speckman and Lin Peterson, who both earned degrees in fisheries and wildlife science in 2001, started Locals Seafood with a simple mission: to sell North Carolina seafood to North Carolinians. While living on the Outer Banks after graduation, Speckman learned that most of the seafood caught off North Carolina's coast was shipped up the East Coast, and that consumers in central and western North Carolina didn't have easy access to local seafood.
"We sell North Carolina seafood, which is actually a very rare thing, believe it or not," Speckman explains. "There are not any businesses that I'm aware of that sell 100% North Carolina seafood."
Locals Seafood employees drive to the coast several times each week to pick up the fresh catch of North Carolina fishermen. From transportation to sales, the company has relied on seafood safety advice from the Center for Marine Sciences and Technology (CMAST) for years.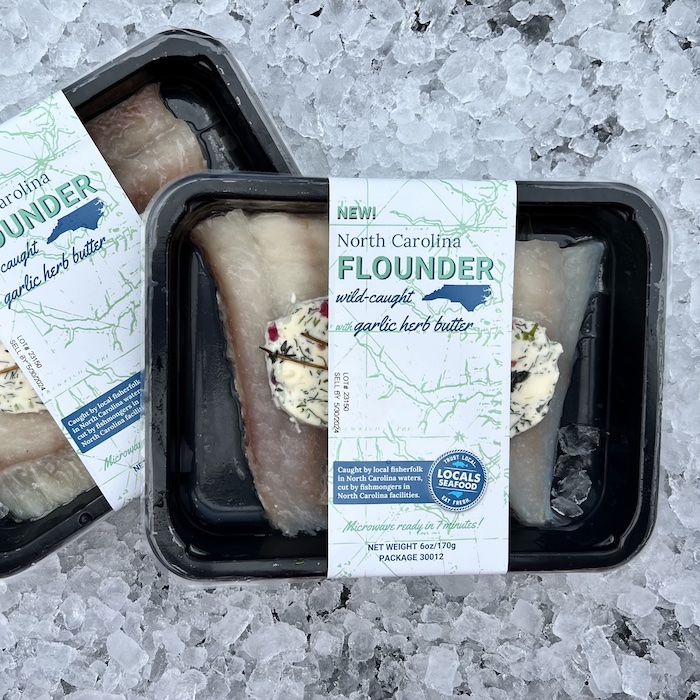 "I've worked with Greg Bolton, who's been at the seafood lab for quite some time. The lab always helped me out on different projects," Speckman says. "I lean on them for food safety and sanitation protocol."
The partnership also yielded a new collaboration with a faculty member and his graduate class. Clint Stevenson, an associate professor and distance education coordinator for the Department of Food, Bioprocessing and Nutrition Sciences, and students in his Food Safety Management Systems course helped create a food safety plan for Locals Seafood's new ready-to-cook frozen meal.
"They're making the Pack proud and using NC State Extension to be even more successful."
Each spring, Stevenson's course works with a local business to provide students with real-world experience. In the past, the class has partnered with dairies and bakeries, such as Krispy Kreme, but this is the first seafood company. In addition to it being a great learning experience for students, Stevenson was excited to work with a company owned by NC State alumni and to partner with CMAST.
"They're making the Pack proud and using NC State Extension to be even more successful," Stevenson says.
Students helped Locals Seafood develop a Hazard Analysis and Critical Control Points (HACCP) plan for their new product, which is required for selling seafood.
"The students are building the skills to be able to do a hazard analysis, think about where the hazards come from, and what the microbial, chemical, and physical hazards are," says Stephanie Cotter, a postdoctoral researcher who helped teach the course.
The course helps students earn HACCP and Preventive Controls Qualified Individual certificates, which are "huge resume boosters if you are going into the food industry," according to Cotter.
The partnership helped Locals Seafood stay on track.
"I wear a lot of hats, and a lot of times we don't have the bandwidth to get into the nitty-gritty of food safety protocol requirements," Speckman explains. "HACCP plans are pretty involved, and it takes a lot of time."
With the food safety plans in hand, the new product is moving along in the production process and should be available in markets soon. Each meal will include a chef-inspired recipe with frozen North Carolina seafood and a sauce or marinade.
"You tear the label off and throw the whole thing in the microwave or the oven," Speckman says. "It's ready within five to 10 minutes, and it's a super healthy meal. A lot of people want to eat healthily, and they want to eat quickly. This is one way to do it."
The seafood keeps its texture and flavor because of the nitrogen blast technique Locals Seafood uses to freeze the seafood quickly with temperatures as low as -101 degrees Celsius or -150 degrees Fahrenheit.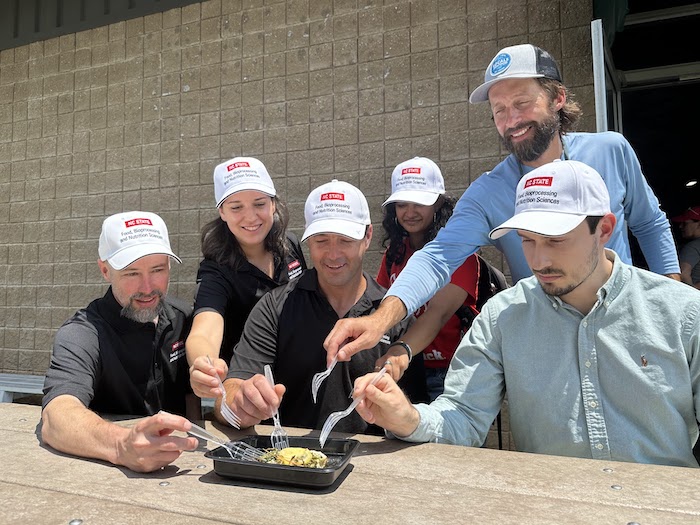 "When you bite into it, it's just a melt-in-your-mouth, soft fish," Cotter says. "It's really yummy."
Locals Seafood is launching the meal with summer flounder (Paralichthys dentatus) and garlic herb butter, and they hope to expand to wild yellowfin tuna and aquacultured striped bass in the future. The company is also getting ready to open a new processing and distribution facility in east Raleigh in the next few months.
"It's unique because there are not any large-scale seafood processors in the Triangle, and most of the seafood processing in North Carolina is at the coast," Speckman says.
In addition to processing and distribution capabilities, the facility will have a retail store, an oyster bar and a production kitchen. It will also allow Locals Seafood to expand other aspects of their business, such as increasing their trips to deliver seafood to Asheville from one to two times each week.
As Locals Seafood continues to grow, its mission to its customers and North Carolina fishermen remains at the forefront.
"If our brand is stamped on it, they feel good about it, and they feel like it's a sustainable product," Speckman says. "They know it's a high-quality product and they're proud to eat North Carolina seafood."