Students
Anna Gessner: Wide-Open Opportunities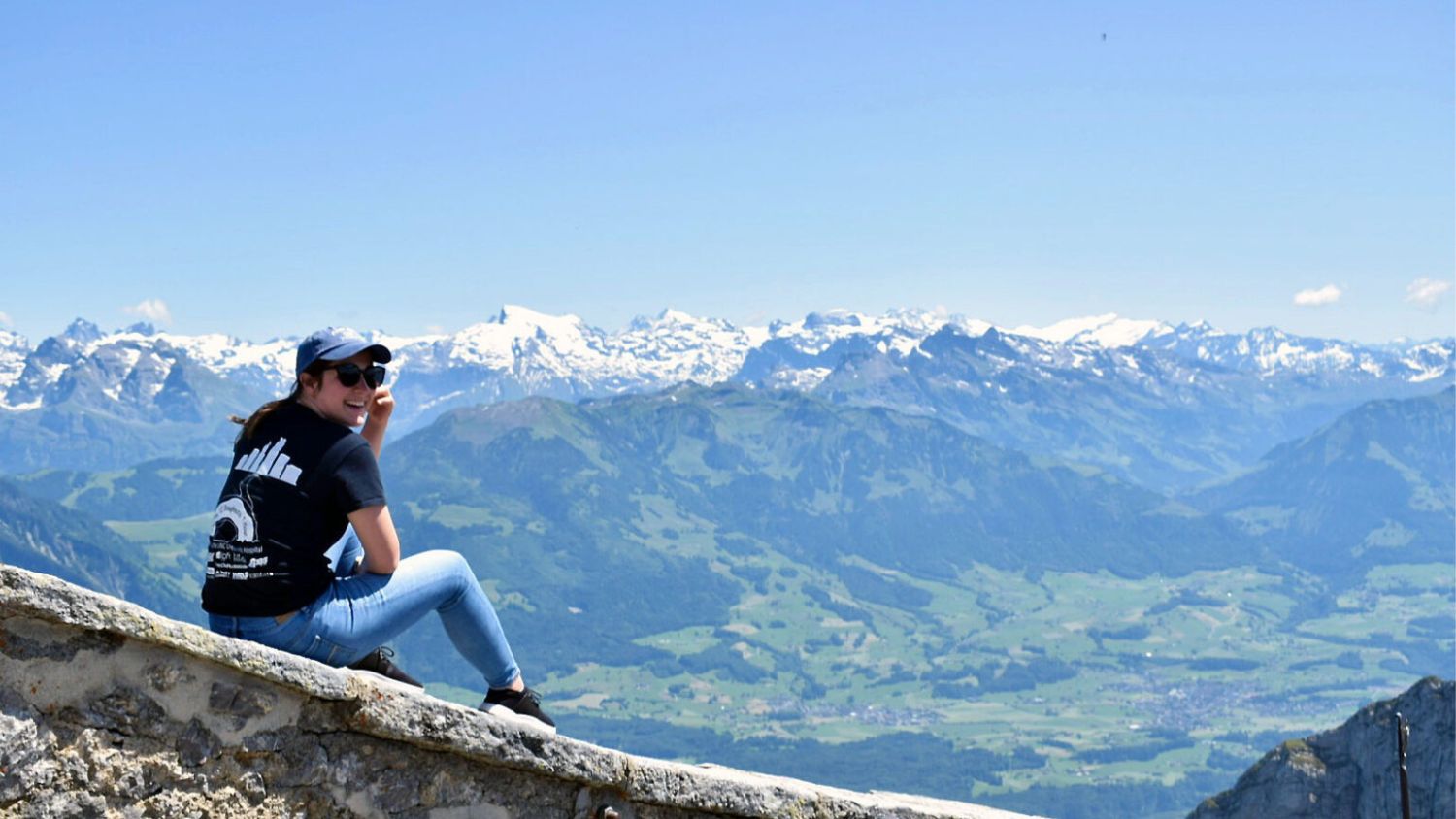 Graduating senior Anna Gessner appreciates the value of exploring educational options. That's what led her to choose North Carolina State University and earn a bachelor's degree in nutrition science.
While on a campus tour in high school, she discovered a place where she felt at home and an interest in working at the campus food pantry to fight food insecurity.
Over the last four years, she's made lifelong memories and earned the opportunity to pursue a health care career she's dreamed of since middle school.
Welcoming Wolfpack
Growing up in Raleigh, Gessner didn't expect to go to NC State, less than a half-hour from her parents' house. That changed after her campus tour.
"The moment I walked on campus … it always felt very much like home here," she says. "I loved the people that I met, the professors that I interacted with and staff members, everything."
Her campus tour guide pointed out the food pantry, a volunteer opportunity so appealing to Gessner that she started with Feed the Pack her first semester.
She was selected for the Park Scholarships program, which provides a four-year scholarship to NC State, along with mentorship, personal and professional development, networking, and academic enrichment opportunities.
Gessner initially majored in physics, a favorite subject in high school, but decided not to pursue it as a career.
She discovered nutrition science as an elective course for another major she was considering, which led her to the College of Agriculture and Life Sciences.
"I took my first intro to nutrition course, 301, with Dr. (Natalie) Cooke and I loved it," Gessner says. "It didn't take very long once I had found nutrition to know that that's what I wanted to switch to."
Through her involvement in the Park Scholarships program, she connected with a mentor throughout college: Suzie Goodell, nutrition professor and director of the interdepartmental graduate program in nutrition.
"I was able to study abroad in Germany in summer 2022 thanks to funding both from CALS and from the Park Scholarships program, so both have impacted my college opportunities and experiences greatly," Gessner says.

Gessner enjoyed the challenging science behind her coursework. "Food can impact the chemistry within your body," she says. "Then the biology of how it impacts everything is really cool, to get to see those connections."
Filling a Need
Gessner says she's enjoyed learning from faculty members Nicola Singletary and April Fogleman because they apply nutrition science to real-world needs. Some of her favorite classes include public health nutrition, maternal and health nutrition, nutrition communication for diverse audiences, and child and adolescent nutrition.
Gessner continued her connection with Feed the Pack, joining the leadership team her sophomore year, then serving as volunteer coordinator and pantry manager. The close-knit student leadership team worked together to meet increased demand for food during the pandemic.
"But because of that, we got to make a lot of community partnerships in order to source more food," she explains. "So we saw community awareness grow in the amount of monetary donations that were being given to the pantry, but also (in) the physical donations of food and hygiene products."
During that time, Feed the Pack was able to add refrigerated storage, expanding the variety of foods and adding nutritious fresh fruits and vegetables.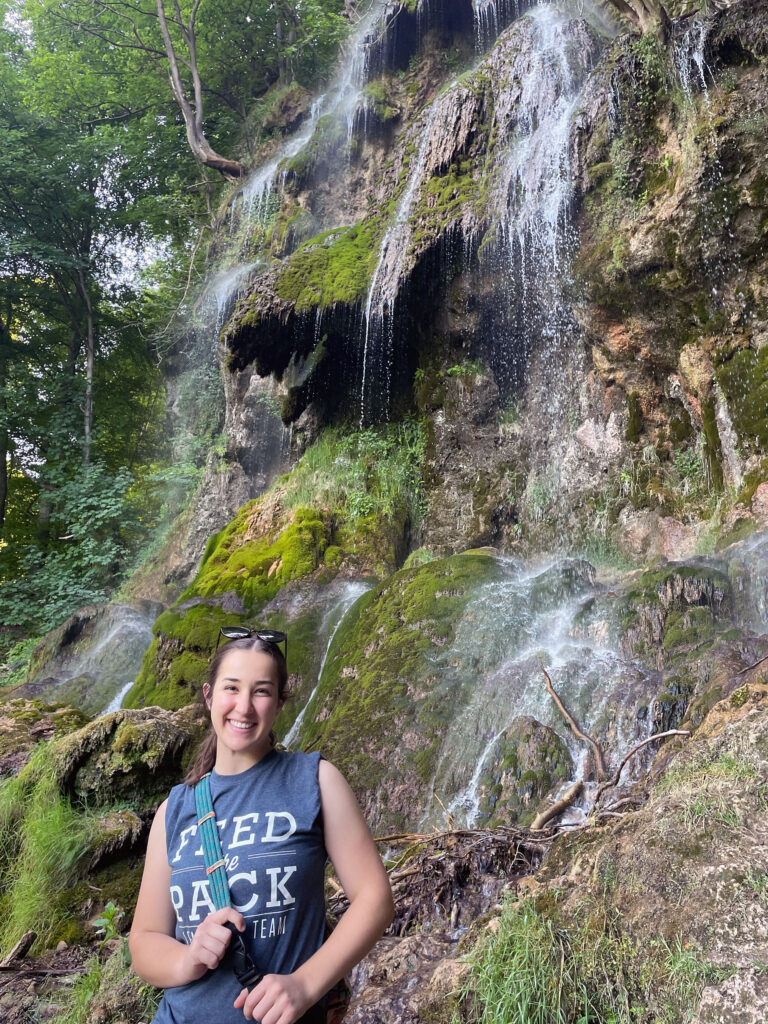 At busy points in the semester, friends could count on Gessner to make some homemade cookies or treats. Baking is one of her go-to stress relievers.
"I love to cook, too, and I grew up doing that with my parents," she says. "Being able to partner that with the science aspect has been so meaningful — to see the way that food has a direct impact on everybody's life because everybody's got to eat."
Future Full of Smiles
Since sixth grade, Gessner has dreamed of becoming a dentist. Her NC State degree and experience won her admission into the Harvard School of Dental Medicine and will serve her well when she attends the University of North Carolina's Adams School of Dentistry.
"I've loved my time at NC State," she says. "Along the way I've explored other career paths, other options and everything that I found that I enjoyed, either science or teaching or working with people and the relational aspect of a career. It all fit really nicely into dentistry," she says. "I find the combination of the science and health care aspect in dentistry with the oral health aspect of nutrition to be really fascinating."
Gessner's thinking of specializing in pediatric dentistry or orthodontics, but it's too soon to decide. Once again, her options are wide open.