Dr. Jay Jayaratne to Present at International Seminar Series
On April 12, Dr. Jay will present:
Sharing My International Experience and Learning: Opportunities for International Agriculture Experience
Dr. Jay is the State Leader for Extension Program Evaluation in the Department of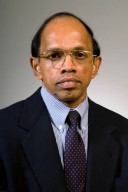 Agricultural and Extension Education.  He will be taking us on a  journey of his international experiences and the lessons learned along the way.
Friday April 12, 2019
2405 Williams Hall
1:00 – 2:00 PM
The event is open to everyone interested in learning about the topic and how they too can engage in international research.
Coffee and snacks will be provided.
CALS SAIGE Meeting
After the International Seminar, stick around for the CALS SAIGE monthly meeting.
All CALS graduate students are invited to attend to help shape the direction CALS SAIGE will take.
Friday April 12, 2019
2405 Williams Hall
2:00 – 2:45 PM