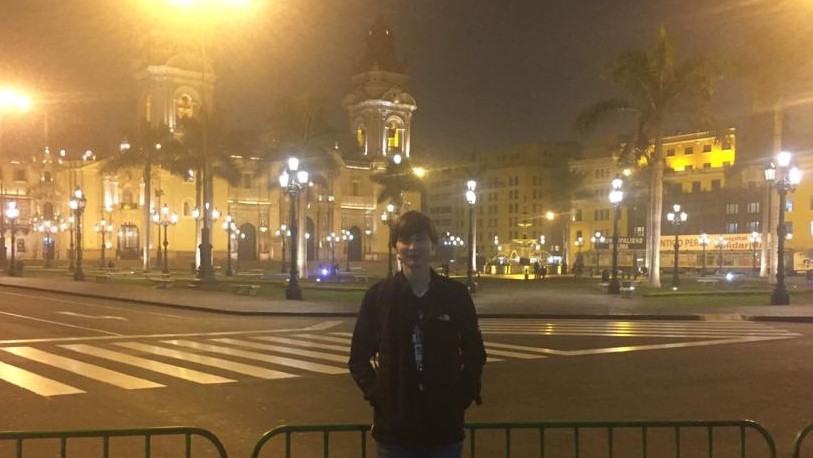 Written by Mark Watson
July 5, 2018
This week, I continued with analysis of freeze-dried sweet potato for iron and zinc content through X-ray fluorescence – so no new pictures from the lab (you can see and read a little more about what this analysis technique looks like, though, in my week 5 post). If you haven't seen my earlier posts yet, I'm learning lab and analysis techniques like XRF as part of an internship this summer with the International Potato Center in Lima, Peru.
But, lots of new adventures in Lima: I've spent seven weeks in Lima now, and the city continues to surprise me with the striking difference that exists between its 43 barrios or districts. This last last Saturday (the 23rd of June), my United States teammate (Kaci Ginn from Iowa!) and I joined local guide Mario traveling through three of Lima's barrios: Barranco, Chorrillos, and Cercado de Lima. Barranco sits a little to the south of Lima, on the beach; since Barranco was historically a sort of summer retreat for the city's elite, it's maintained a more laid-back and artistic feel than Lima proper despite having sort of merged with the city of Lima. Meanwhile, even further to the south, Chorillos (whose name refers to the trickles of water descending the barrio's cliffs to the Pacific Ocean; a chorillo is a trickle) gave the impression that we had reached the limits of the city. After following the cliff overlooking one of Lima's best surfing spots (Mario was a surfer, apparently, back in the day), the road curved upwards and away from the sea until we were in a dense neighborhood of thin concrete stacked into apartments and businesses bundled together. As Mario told us, this fringe of Chorillos, like many barrios on the outskirts of Lima, is the result of heavy immigration from Peru's rural areas to Lima; lack of space and work is a hard reality in all the outskirts of the city. We drove through Chorillos just as a town or school parade filled the streets, which brightened the atmosphere for the moment, but as we returned to town I struggled to imagine what everyday life in the crowded edge of the city would look like.
I've also gotten to see Peru through talking and working and living life with my Peruvian coworkers. On Thursday, five of us walked through the colonial center of Lima, and had some anticuchos (skewered cow heart) and chicha morada (like lemonade, but with purple corn) together, both local favorites. Check out the pictures from the trip (below)!