Three professors in NC State's College of Agriculture and Life Sciences have been named 2021 Fellows of the American Association for the Advancement of Science (AAAS), the world's largest scientific society and publisher of the journal Science.
Marc Cubeta, Candace Haigler and Shuijin Hu are among the 564 scientists, engineers and innovators recognized as AAAS Fellows for their "scientifically and socially distinguished achievements." Eight NC State faculty members were elected this year.
"AAAS is proud to honor these individuals who represent the kind of forward thinking the scientific enterprise needs, while also inspiring hope for what can be achieved in the future," Sudip Parikh, AAAS chief executive officer and executive publisher of the Science family of journals, said in a press release.
Cubeta, a professor and fungal biologist in the Department of Entomology and Plant Pathology and associate director of the Center for Integrated Fungal Research, was recognized for his "distinguished contributions at the intersection of fundamental and translational research in mycology and plant pathology and for improving plant and animal health."
"I was very honored and humbled to receive this award, which would have not been possible without the collaborative contributions, dedicated work, and enthusiasm of my students, post-docs and colleagues," said Cubeta. "I am extremely thankful for being included in the group of outstanding scientists elected for this year and to those that preceded me as I was very fortunate to be the benefactor of excellent mentoring during my career."
Cubeta's research is focused on understanding the ecology and population biology of beneficial and disease-causing fungi of plants. He recently expanded his research to investigate plant and soil associated fungi that cause equine fungal keratitis disease and a horse blindness disease in the southeastern United States. Cubeta's research provides fundamental knowledge to better identify fungi and develop novel and improved approaches for managing diseases of animals and plants that promote beneficial microbe activity.
Haigler, a professor of crop science and plant biology who is jointly appointed in the Departments of Crop and Soil Sciences and Plant and Microbial Biology, was recognized for her "distinguished research contributions to the fields of cellulose and cotton fiber biology and for broad service to the profession."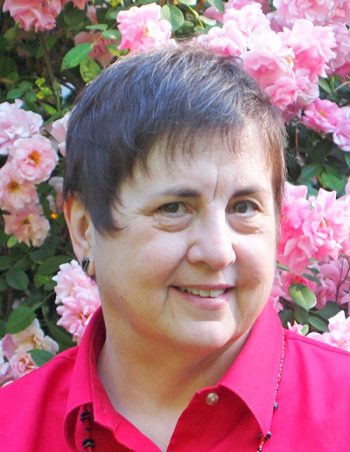 "My award recognized my research and broad service to the field, including teaching undergraduate and graduate students, mentoring students and postdoctoral research associates, and carrying out service internal and external to the university," said Haigler. "I appreciate being recognized in the context of a well-rounded career that gave me the opportunity to work with so many talented students and collaborators on subjects that inspire me as a scientist and have practical implications for our world."
Haigler's research is focused on cellulose synthesis and cotton fiber development. Her findings are applicable to the production of next-generation value-added fiber and biomass crops through genetic engineering or marker-assisted selection. Since joining NC State in 2003, she has worked with many talented collaborators in research, such as generating new insights into structure/function relationships in cellulose synthase as a basis for rational engineering of plant biomaterials, uncovering novel aspects of cotton fiber development and relating them to fiber quality, and demonstrating the usefulness of virus-induced gene silencing for testing gene function in cotton.
Hu, a professor of soil ecology in the Department of Entomology and Plant Pathology and an adjunct faculty member in the Department of Plant and Microbial Biology, was recognized for his "distinguished contributions to the field of microbial ecology, particularly elucidating multiple mechanisms by which microbial-plant interactions influence plant productivity and response to climate change."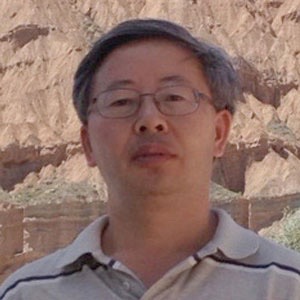 "I feel honored and humbled to be recognized, but more importantly, I feel I owe this to my collaborators, students and postdocs, as well as the support from our administration," said Hu. "This recognition definitely encourages us to continue our work of climate change research in agroecosystems."
Hu is researching plant-microbe interactions and their responses to climate change, focusing on agroecosystems. Some of his current research projects include carbon and nitrogen cycling, and soil greenhouse gas emissions in conventional and organic farming systems. Hu recently demonstrated that climate warming and elevated ozone in the atmosphere alter root traits and the community composition of arbuscular mycorrhizal fungi, enhancing soil organic carbon turnover and potentially promoting soil carbon loss.
The 2021 AAAS fellows were formally recognized in the journal Science in January. A virtual induction ceremony is scheduled for Feb. 19, 2022.
This post was originally published in College of Agriculture and Life Sciences News.