Alumni and Friends
CALS Alumna Works To Prevent Food Waste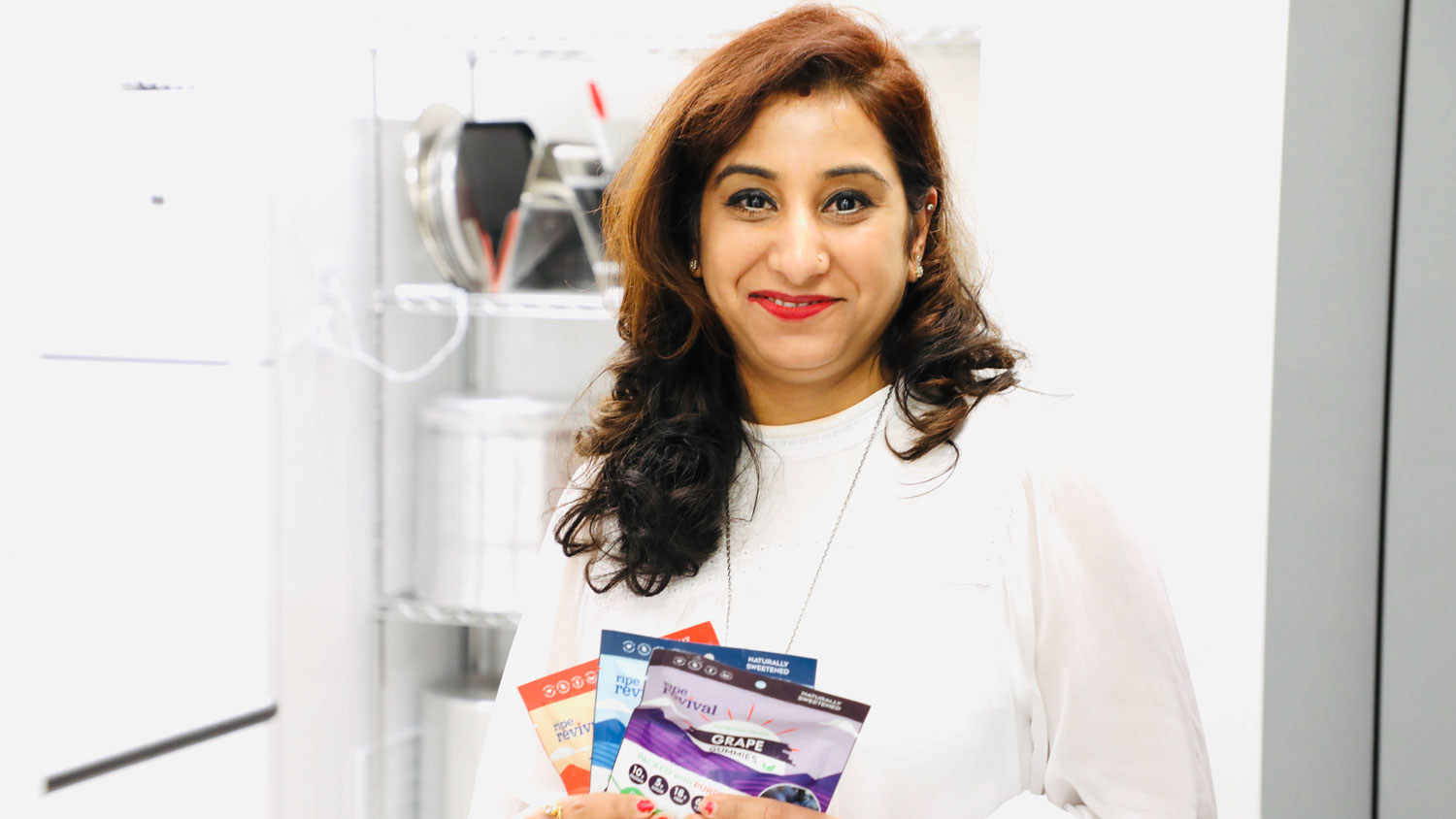 Preventing food waste is a priority for Trisha Bhatia, an NC State College of Agriculture and Life Sciences alumna and current production and quality manager at Ripe Revival.
Ripe Revival, a company that focuses on reducing farm excess and fighting hunger by making protein-packed fruit gummies, was created by brother-and-sister duo Laura Hearn and Will Kornegay, who are also NC State alumni.
Bhatia learned about Ripe Revival during her time as a Ph.D. student in the Department of Food, Bioprocessing and Nutrition Sciences. One of her mentors during that time was research professor Josip Simunovic, who also happened to be a co-founder of one of Ripe Revival's partners, SinnovaTek, a Raleigh-based company.
"What I was doing in my research was almost the same as what Ripe Revival is doing. That pulled me toward them. I wanted to be part of the Ripe Revival team," Bhatia said.
A Fruitful Career
In her role, Bhatia leads the production of gummies while making sure that the products maintain a consistent quality. In addition, she ensures all staff members are trained in good manufacturing practices, or GMPs, defined by the Food and Drug Administration. She ensures that Ripe Revival's food safety plans and standard operating procedures meet federal regulations. She also works to improve current products and to develop new products.
"I must say, I'm very lucky to be part of this team. They know we're capable of great things and they give us the power and tools to grow," Bhatia said.
And Bhatia is most proud of the company's mission. It's something she cares about.
"We seek to address the growing issue of food waste and food insecurity by creating 'better-for-you' health foods out of excess fruits and vegetables, like our protein-packed gummies. They're made with real fruits and vegetables and clean label ingredients, no chemicals. We work directly with the farmers so that we can utilize produce that is left in the field and transform them into value-added products."
With every product sold, Bhatia says the company donates fresh food to those in need.
Getting into Food Science
Bhatia's fascination with food and understanding its health benefits started at an early age.
"My mother used to say, 'If you have a plate full of colors, you are getting all the health benefits.' I was fascinated by that and wondered what she meant."
Turns out, the substance in foods called phytochemicals like anthocyanins, lycopene, carotene and betalin are the reason why foods contain different pigments. They give the purple sweet potato its intense purple color and tomatoes their bright red color. Phytochemicals also provide many health benefits that have been well-researched.
When she came to NC State, Bhatia started researching the microwave-assisted extraction (MAE) of anthocyanins from purple sweet potatoes under her academic advisors, K.P. Sandeep and Josip Simunovic. They wanted to show society the positive implications this powerful technology could have in reducing food waste and harnessing the nutritional benefits of foods that would otherwise be wasted.
"We are able to extract anthocyanins, or any phytochemical, from the fruits and vegetables that are wasted in our food supply chain," Bhatia said.
Extracted compounds can then be incorporated into food products, like the gummies made at Ripe Revival. By purchasing their gummies, consumers can take part in reducing food waste and capitalize on the beneficial phytochemicals they contain. "It's a win-win situation, really," said Bhatia.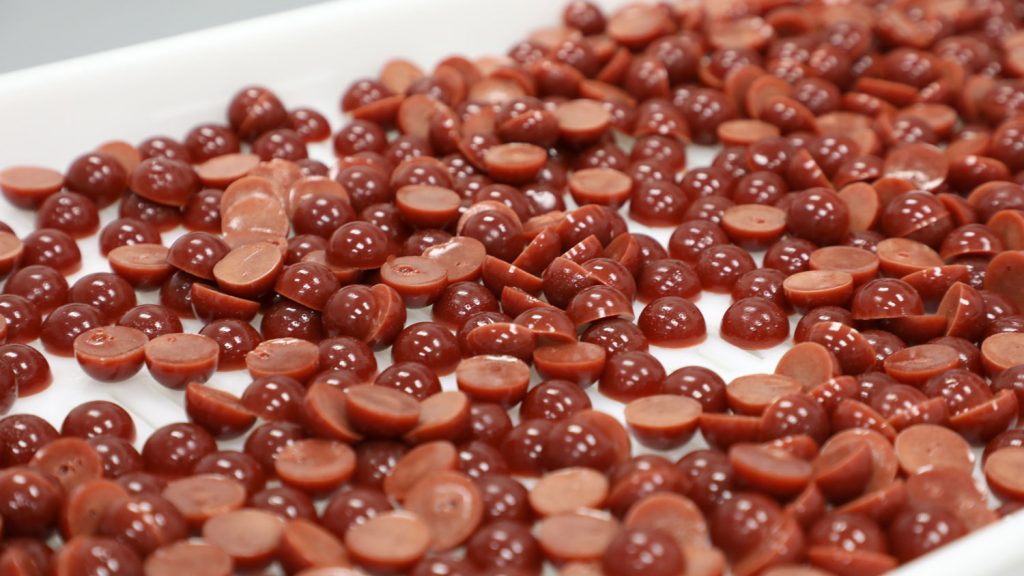 Bhatia said she wouldn't be where she is today without NC State, CALS and her mentors.
"My passion for research grew tremendously as soon as I started at NC State. Dr. Sandeep and Dr. Simunovic were always there for me. Earning a Ph.D can be stressful at times, especially when I had my baby, but they made the experience a fun-filled journey. I would not be who I am today without them and NC State. I still get goosebumps thinking about NC State."
Bhatia says CALS played a significant role in enhancing her leadership skills.
"I joined the Agricultural Leadership Program for graduate students, and they helped polish my leadership skills and helped me become more marketable for the agribusiness world," Bhatia said. "They brought out the best in me and showed me that I am capable of anything."