Women's History Month
Building Belonging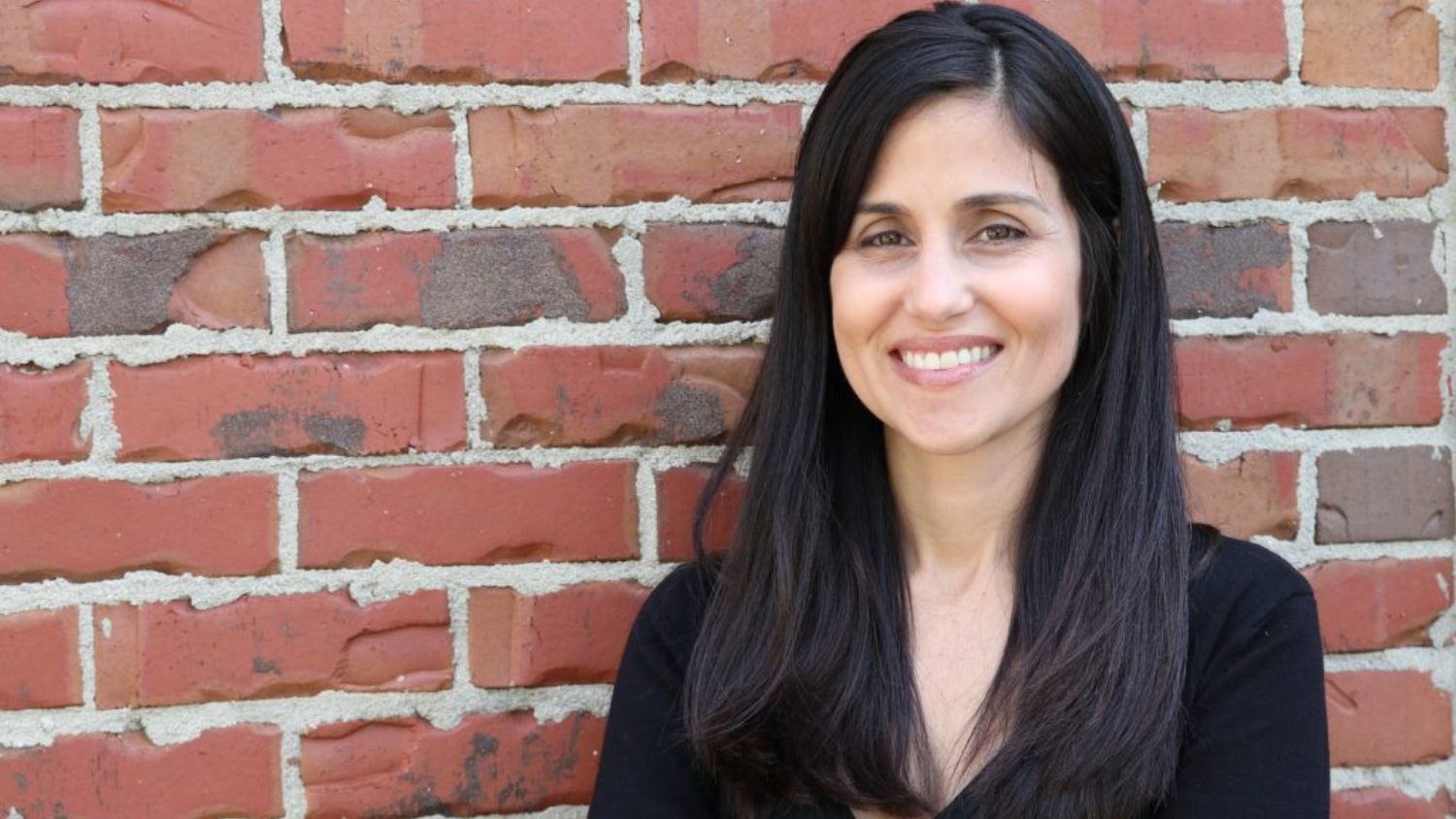 Maru Gonzalez has a role that not many have. In addition to being a mother to three young children, her main focus is amplifying youth voices and cultivating spaces where they can show up as their full selves.
"I think we do ourselves a tremendous disservice as a society when we underestimate young people's potential."
Gonzalez, an assistant professor and youth development specialist in the Department of Agricultural and Human Sciences, focuses her research and outreach on youth activism, belonging, storytelling as a vehicle for social change and the experiences of LGBTQ+ youth.
"Where I am right now is exactly where I need to be, working in the area of youth development and shining a spotlight on the contributions that young people have made and continue to make in moving the needle when it comes to social justice. That's not a story that's often told," Gonzalez says. "My work is also focused on belonging, particularly among youth. When young people feel a sense of belonging and when they have the self-confidence, tools and platform to create change, there is absolutely no limit to what they can do."
Creating a Welcoming Environment
Gonzalez grew up in Miami, Florida, and later moved to a suburb of Atlanta, Georgia. Her parents are from Puerto Rico, and she was the first person in her family to graduate from college. Thinking she wanted to be a clinical psychologist, Gonzalez earned her undergraduate degree in psychology from Georgia State University. After graduation, she started volunteering with young people living in group homes.
"I fell in love with youth mentorship and decided I wanted to become a school counselor because I liked the idea of providing support and advocacy to help young people realize their full potential."
With a master's in school counseling, also from Georgia State University, Gonzalez went on to work as a school counselor for several years at the elementary, middle and high school levels, both in the United States and internationally in Barcelona, Spain. She supported a variety of students, including those who were experiencing anti-LGBTQ+ hostility and resistance.
"I was working with young people to shift the climate to make schools more welcoming and affirming," she says. "I was deeply encouraged by the impact and the positive change that happens when youth and adults work together in equal partnership."
While in Georgia, Gonzalez successfully advocated for a comprehensive, enumerated anti-bullying and harassment policy in her school district and co-founded the Georgia Safe Schools Coalition with her mentor, Anneliese Singh. The statewide advocacy organization works to create affirming and welcoming schools in Georgia.
"[Anneliese] made me believe in the impact that I could have, and that's what I hope to do for others," explains Gonzalez. "She consistently gave me opportunities to lead, learn and grow, both personally and professionally."
Knowing she wanted to continue supporting students, Gonzalez earned her doctorate in student development with a concentration on social justice education from the University of Massachusetts Amherst. Her dissertation focused on the experiences of school counselors as advocates for and with LGBTQ+ students.
Supporting Youth
After working for a few more years as a school counselor, Gonzalez started her role at NC State. In addition to teaching and research, she is the co-director of NC State Extension's #PassTheMicYouth, a multimedia program that includes an annual TEDxYouth event and a youth-led podcast and blog aimed at amplifying youth voices, shining a spotlight on youth activism and providing practitioners with research-based curricula for developing critical consciousness. Gonzalez also serves as co-PI for the Empowering Youth and Families Program, an opioid prevention education program in rural North Carolina and Tennessee and works closely with North Carolina 4-H to support LGBTQ+ youth.
"When it comes to supporting LGBTQ+ youth, I think the best place to start is with educators," says Gonzalez. "Every educator believes children and youth deserve to attend schools or programs where they feel a sense of belonging. That's the common ground we all share and the entry point for starting a dialogue about what it means to support LGBTQ+ youth. And ultimately, that's what my work with LGBTQ+ youth is about: creating spaces where young people can show up as exactly who they are and feel a sense of affirmation, connection and community. That's how they thrive. That's how we all thrive."
Gonzalez's research shows that while most 4-H professionals are knowledgeable about terminology and concepts relative to supporting LGBTQ+ youth, there remains a gap in skills when it comes to applying best practices.
Gonzalez's work to support LGBTQ+ youth has also expanded internationally, especially in Latin American countries, which don't have as many resources available. Her work has taken her to Peru, the Dominican Republic and Chile, where she has worked to foster safe and affirming schools on behalf of the U.S. Embassy. To address the need for Spanish language resources, Gonzalez led the effort to create a bilingual, culturally responsive resource for parents and caregivers of Latinx LGBTQ+ youth, available in Spanish and English.
"There aren't a lot of Spanish-language resources for parents of LGBTQ+ youth," explains Gonzalez. "The ones that do exist are often just translated verbatim without taking into account cultural differences."
Gonzalez is also planning a workshop on best practices for supporting LGBTQ+ youth for 4-H professionals in Puerto Rico.
"Facilitating training in Puerto Rico is meaningful to me. I'm Puerto Rican, and I still have a lot of family on the island," says Gonzalez. "If I have the means to extend the scope of my work beyond a [mainland] U.S. context, it's important to do so. As a Latina scholar who speaks Spanish, I see it as my responsibility."
While much of Gonzalez's work focuses on LGBTQ+ youth, her efforts in the area of belonging encompass a broad spectrum of social justice issues. She is currently leading a grant-funded Race Conscious Parenting program to provide caregivers and Extension professionals with tools to talk to youth about race and racism, nurture self-love and address systemic barriers. Gonzalez is also co-authoring a book about harnessing the power of storytelling to motivate youth-led social change.
"If you're going to work this hard, you really have to believe in the work that you're doing."
Despite her successes, Gonzalez admits being a faculty member isn't always easy.
"Being a woman in academia can be an isolating experience. There are times when you might have impostor syndrome and feel like you don't belong. I've certainly felt that way and still do sometimes," Gonzalez says.
Her advice to other women in her position is simple: "Don't stop believing in yourself, build community with other women in your college and across the university, never apologize for standing on the side of equity and justice, and do work that's meaningful. If you're going to work this hard, you really have to believe in the work that you're doing."