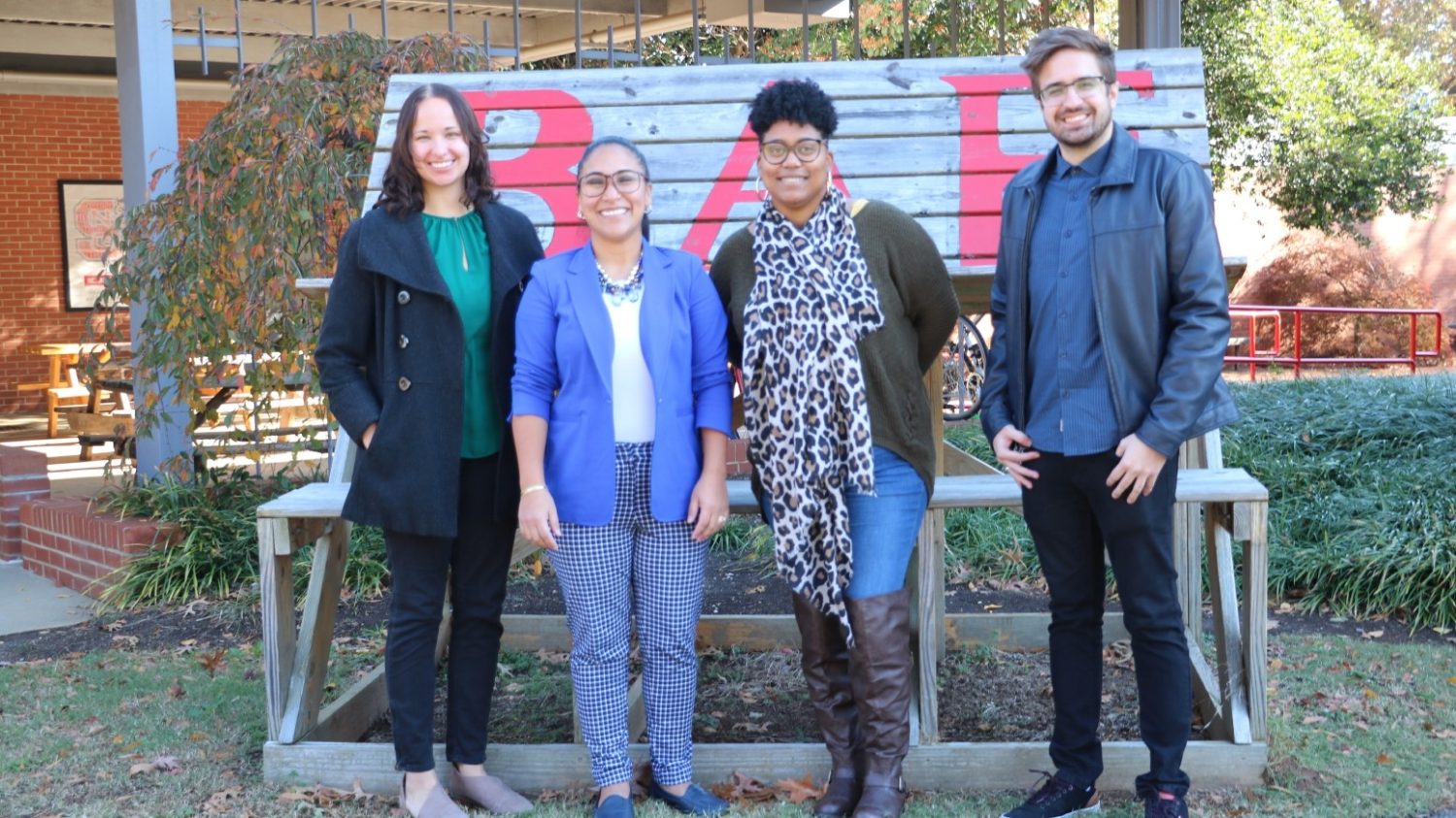 WRITTEN BY: Alex Gordon, tagordo2@ncsu.edu
The following is an interview with Fernando Demarchi Pockrandt, a senior student at the Catholic University of Paraná, in Curitiba, Paraná, Brazil. In Fall 2021, Fernando was a Visiting Scholar in the Department of Biological & Agricultural Engineering at NC State, where he worked under Dr. Daniela Jones in the Ag & Bio Logistics Laboratory.
Q: What made you decide to come to NC State?
A: "It was always my dream to study abroad. The opportunity arrived when my home university in Brazil suggested that I should go to NC State. After researching about the university and looking at its great infrastructure and reputation I looked no further and went for it!"
Q: What kind of research have you been doing recently?
A: "My research at NC State together with Dr. Daniela Jones was to analyze the sweetpotato crop in the State of North Carolina through the use of satellite image and a geoprocessing software called ArcGIS PRO, in order to better understand the supply chain of the crop in the state to predict the supply for the next years for the use in bioenergy."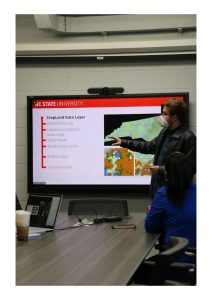 Q: What kind of research would you like to do in the future?
A: "In my opinion bioenergy is one of the many ways energy will be used in the future. I loved to research about it and would love to continue."
Q: What was like traveling overseas, especially during a pandemic?
A: "It is always fantastic to travel overseas [and have] the opportunity to learn new cultures and places. Doing so during the pandemic made it all more difficult due to travel restrictions and extra documentation, but I found that with enough dedication and persistence anything is possible!"
Q: What are your next career steps?
A: "My next step in my career is to graduate, [then to] keep studying while working in the area of agricultural engineering."
Q: Do you have any favorite experiences from your time at NC State?
A: "My favorite experience was definitely working in the James B. Hunt library. The library is an awesome place to work and concentrate, with a lot of different places to get work done and study in."