WRITTEN BY: Olivia Rogers (Ogrogers@ncsu.edu)
In October 2022 Dr. Peter Ojiambo, professor of plant pathology and José Cisneros, Director of CALS International Programs, visited Nairobi, Kisii and Kakamega counties in Kenya. On this trip, Ojiambo and Cisneros met with their partners in KALRO and the University of Nairobi. They visited with local government officials and farmers to discuss the implementation of a USDA-FAS-funded project to use solar-powered cold storage facilities for African Indigenous Vegetables (AIVs).  
Ojiambo and Cisneros are involved in an ongoing project that aims to enhance the value chain of AIVs. On the trip, Cisneros and Ojiambo, along with their partners in KALRO and the University of Nairobi, met with the local farmer cooperatives to begin the selection process for future training. They visited the areas where the cold storage facilities are going to be installed for use. Ojiambo and Cisneros also met with local government officials to strengthen collaboration for the project. 
Currently, food insecurity is a major problem in Kenya. AIVs have high levels of nutrients that will help decrease malnourishment among the population. However, there is low productivity caused by issues with production, management and marketing. These problems inhibit the economic growth that would come from producing and selling AIVs.
To tackle these issues, NC State is collaborating with multiple organizations such as the USDA and the Kenya Agricultural & Livestock Research Organization (KALRO). The project is also following the CREdO (Connecting Research, Education and Outreach) approach. Local governments in Kisii and Kakamega counties are heavily involved in this process. Cisneros explains that "it is a system that depends on collaboration between institutions." Cisneros and Ojiambo believe that for the project to be successful it can't just be a replication of what has been done in other countries. It has to be a Kenyan model for it to be sustainable. Therefore, Kenyan involvement is a high priority.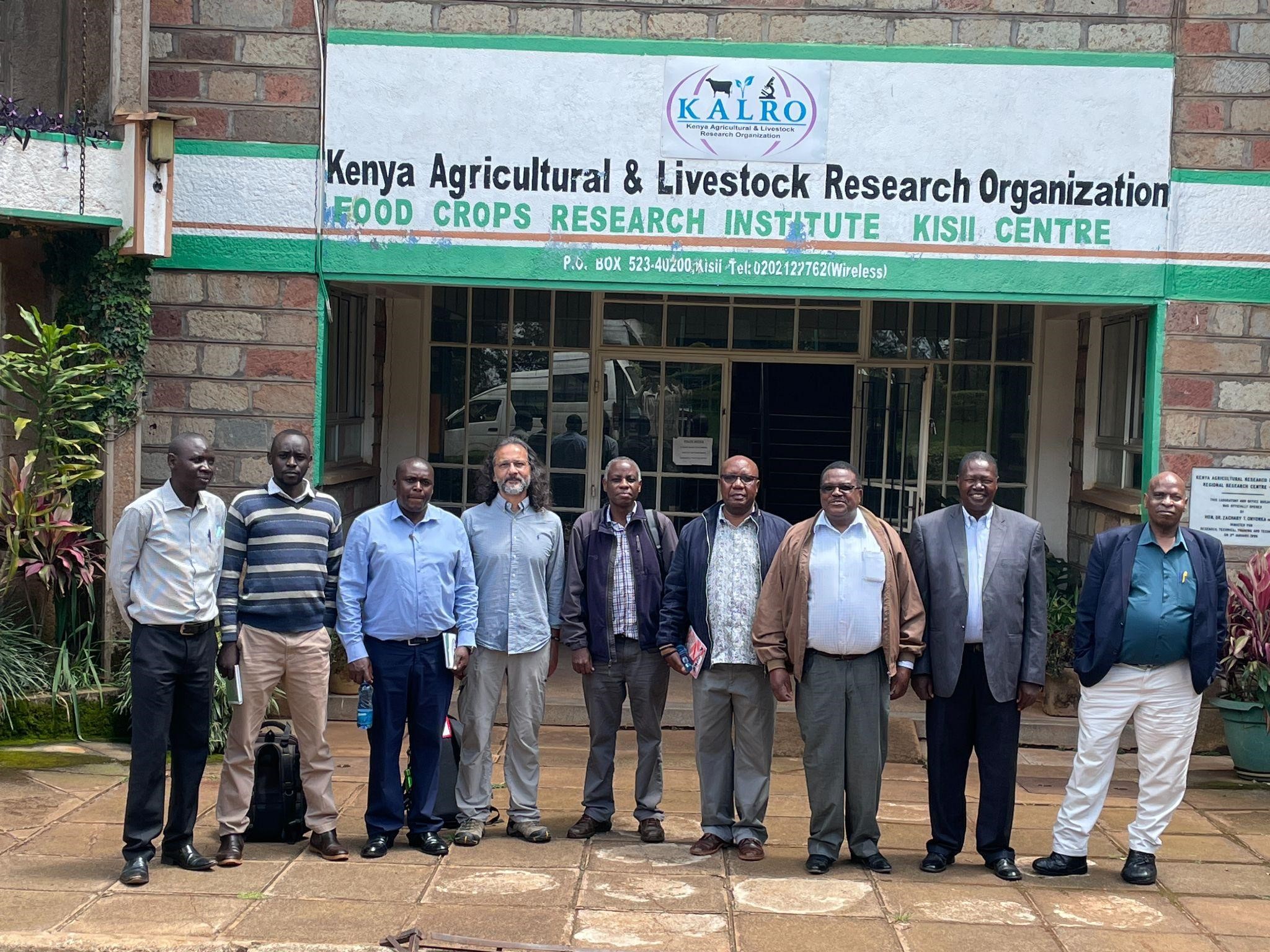 The project aims to focus on the vegetable value chain in the two counties. By focusing on the value chain of the vegetables, every step of production will be altered and improved. One step of the process involves the selection of farmers who will be taught how to close the gaps in production. These first few hundred farmers will receive direct training on pest management, seed production, product transportation and marketing strategies. They will also be trained in how to implement cold storage containers into their farming techniques. The cold storage containers will ensure that the vegetables will remain fresh as they are transported to local markets. The project will start with only a select number of farmers, but through the multiplier effect, previously trained farmers will teach the others how to implement new methods. 
This selection process was accomplished by the Kenyan partners, Ojiambo and Cisneros while they were in Kenya. Ojiambo and Cisneros interviewed farmers to understand how they would utilize their training. Cisneros explains that "after working for two years over Zoom this trip was needed and the human connection was so important." The trip was an important part of the process because Cisneros says talking with the farmers and hearing their struggles gave a "sense of belief that what we're doing is the right thing." During the interview process, Ojiambo explains how encouraging it was to hear the challenges the farmers faced because they lined up completely with what the project is designed to accomplish. 
This project also includes a social inclusion component that is designed to give women and youth support. Ojiambo explains that most of the vegetable production in Africa is done by women. So, the project will directly affect women since they are the main farmers in the area. Including youth in the framework of the project helps promote agricultural-related careers in the future. It will ultimately promote employment and economic growth in the region.
While in Kenya, Ojiambo and Cisneros also met with local government officials. This part of the trip created an important sense of unity because according to Ojiambo, "building a sustainable working system takes time; getting governments and politicians to align and believe in the system takes time." These meetings provided momentum to the collaboration among multiple organizations involved in the project. 
Ojiambo and Cisneros both feel that their trip helped them gain insights into the future of the project. They are happy about the positive response they received from the local farmers and government officials during their visit. Ojiambo says, "For me, this is an opportunity to give back to my country." Ojiambo and Cisneros explain that it is fulfilling to give back. Cisneros says that it is just the beginning of a project that is centered around changing lives. He says, "If we can do it, why not?"