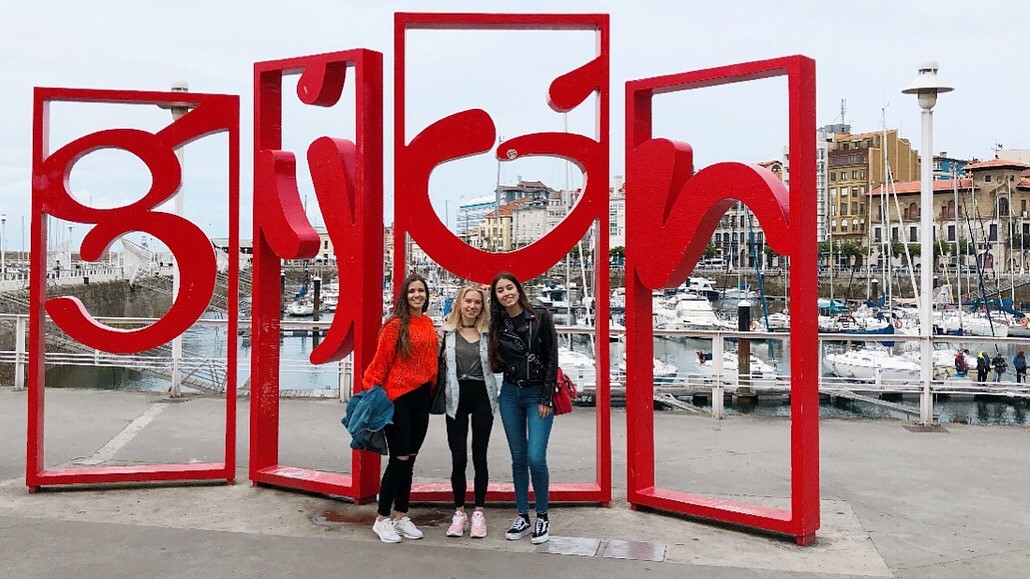 Written by Kelsey Kolar
As we approach one month in Spain I must say, I feel comfortable, welcomed, and appreciated at IPLA-CSIC. The past week I ventured to the nearby coastal city of Gijon where I met up with two girls from the lab, Silvia and Flora. They showed me San Lorenzo beach, the skyline view, their favorite eateries, center shopping district, and the Asturias made cider!
In the lab, we are continuing DNA extractions and processing newly collected samples. Monday's work included working more on my research paper and checking in with my mentor regarding my progress and procedures for the upcoming weeks. Tuesday through Thursday I will be continuing DNA extractions and concentrations to prepare samples for DNA sequencing. I am looking forward to Friday because it is our first team meeting. At this meeting, I will be introduced to the Registered Dietician that is working with our lab to develop potential infant probiotics. I will receive more insight into the project's current state, future goals, and upcoming events. I will be moving on from DNA extractions to qPCR next week. Week 5's post will provide more details from the team meeting!