Dr. Miljan Erbez is the Higher Senior Associate for EU Integration in animal husbandry in the Ministry of Agriculture, Forestry and Water Management of the Republic of Srpska, Bosnia and Herzegovina. An expert in livestock production and rural development, Erbez has traveled to Norway, Slovenia, Ethiopia, and many other countries, working with small farmers on modernization and efficiency. Erbez traveled to NC State in 2017 as part of the USDA Foreign Agricultural Service Cochran Fellowship Program, and recently gave a presentation for the CALS SAIGE International Seminar series this March.
Not only has Dr. Erbez published over 40 papers, books, and manuals, he has experience in numerous projects in agriculture, rural development, and food quality. In his International Seminar, "Developmental projects in agriculture – a tool to help farmers and make your career interesting", Erbez highlighted four of the impactful projects he has implemented or worked on.

From 2013 to 2015, Dr. Erbez was in charge of evaluating cattle welfare and housing, as well as establishing a research/extension group in animal housing, welfare, and behavior, in rural Norway. Funding from the Norwegian Fund for Research Development allowed Erbez and his team to visit farms and engage and educate local farmers. The team gave several presentations throughout this research project to share Norwegian agricultural experiences to students and faculty. The impact Erbez and his colleagues can be seen in the many lasting results of this project. Not only was a research and extension group established, they also equipped a laboratory for animal welfare, and made individual recommendations related to cattle welfare and housing for 80 farms. One of their greatest accomplishments is the lasting cooperation between Norway and Bosnia-Herzegovina.
Dr. Erbez was responsible for designing and implementing a $1.3 million development and investment project, from 2013 to 2017, in Bosnia-Herzegovina. With the funding from the Czech Development Agency and Ministry of Agriculture, Forestry and Water Management, Erbez and his team were able to transform farms around the country. At one location 1200 meters above sea level in the town of Kalinovik, the team built a much-needed farm that could be used to house 200 animals, equipped it with updated supplies, and developed a new meat recording system. Now, the farm has nearly reached their goal of housing 200 animals, with 180, but that isn't all they've accomplished. The farm has grown into the largest organic farm in the country, doubles as a research center with four accredited experts, and now uses its updated equipment to demonstrate better agricultural practices to surrounding farmers.

Together with colleagues from NC State, Dr. Erbez developed a project to improve the quality and quantity of milk production of the Dairy Farmers Association of the Republic of Srpska for 2020. Initially planned for a period of 10 months, and with funds from the Sweden/USAID FARMA II program estimated to be $80,000, the COVID-19 virus restricted their project to two months and $35,000. Even with these new limitations, the team achieved more than they hoped to by the end of their allotted time. Aside from some cancelled travel plans, the group worked from Raleigh and Slovenia to complete a book on dairy cattle housing, introduce a phone application to easily track feedings, train over 120 farmers on the welfare of dairy cows, train and equip over 20 farmers for artificial insemination, prepare a dairy processing feasibility study, and increase milk production. Following the completion of the project, there have been two exciting updates. After sending the dairy processing feasibility study to the mayor of the municipality of Prnjavor in Slovenia, they were given a plot of land and funds to build a milk processing plant for farmers to use in the surrounding areas, and they hope to see this completed in two to three years. Also, the team was recently offered funds from the Sweden/USAID FARMA II program to help pay for a new hoof stall, a machine that will be able to serve around 5,000 cows in Slovenia each year and ultimately improve their quality of life.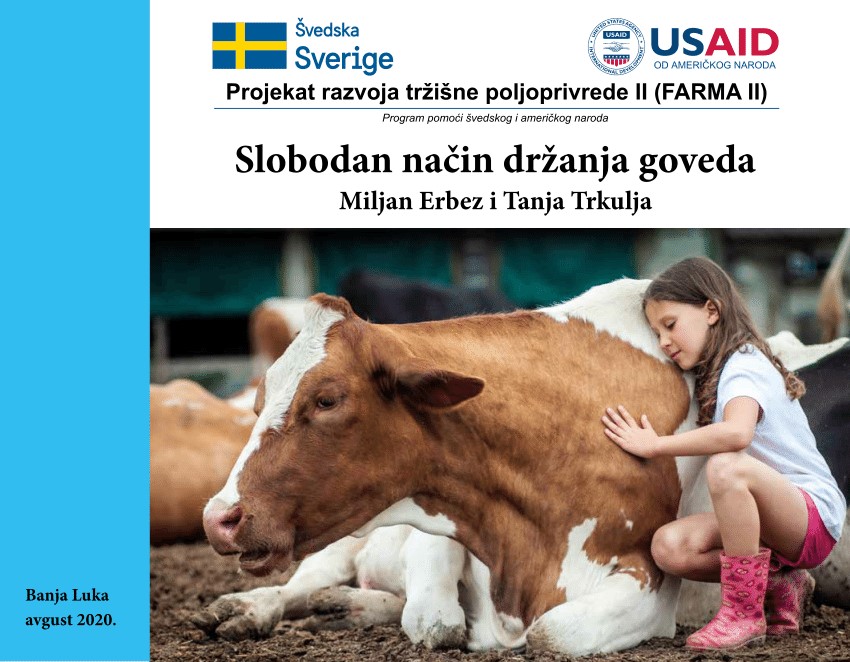 Lastly, Dr. Erbez was invited to be a team member on a project based in Ethiopia from 2019 to 2021. The goal of the project was to support smallholder farmers in accessing food and increasing anti-erosion resilience in selected kebeles in the Kembata Tembaro Zone. The team worked with two cooperatives located in the Kembata Tembaro zone in the Ethiopian Southern Nations, Nationalities, and Peoples' Region. They prioritized researching solutions to combat climate resilience issues and food insecurity for the duration of this project in order to prepare for future dry seasons. During visits, the team traveled to markets to learn about the food they sold, held educational presentations, and prepared reports of their experiences and research. Erbez found this project especially eye opening, and it inspired him to learn more about agricultural experiences in other places such as Ethiopia, which are much different from his home country of Bosnia-Herzegovina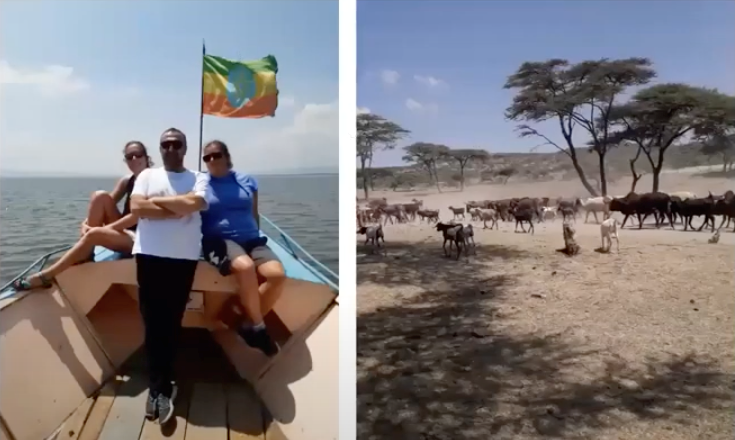 Throughout his career, Erbez has learned the importance of being immersed in an environment that he is working for, to prioritize the development of the idea rather than money, and to keep in touch with those he builds relationships with along the way, even when the work is over. He also emphasizes that upon completing projects such as these, there should always be a plan for continued growth and improvement. He believes you should seize opportunities and says if money is an issue, invest your time, and you can make a difference. Seek experiences that will refuel and expand your knowledge, and make your passion your life work.