Graduate students in animal science can pursue an interdisciplinary program rooted in research areas such as genetics, nutrition or physiology while exploring both basic and applied scientific approaches in a variety of animal species.
Learn more about our flexible options for students to dual major and gain advanced training through independent research.
Ph.D. in Animal Science
A Ph.D. in animal science symbolizes a student's ability to conduct high-level original research and scholarly work without supervision.
To earn a Ph.D., students must demonstrate comprehensive knowledge and scholarship in a specialized field of study. They are required to write a dissertation reporting the results of an original investigation, pass a series of preliminary comprehensive examinations in the field of specialization and related areas of knowledge, and successfully defend the dissertation.
Ph.D. Requirements
Required Courses:

Animal Science Seminar (ANS 801-Sec. 001) – 1 credit, in-person seminar, fall semester
Safety and Ethics in Animal Science (ANS 810) – 1 credit, fall semester, 1st eight weeks
Supervised teaching (ANS 885) – 1-3 credits

At least two residence credit points secured in continuous semesters' residence as a graduate student at the university
Doctoral degrees at NC State require a minimum of 72 graduate credit hours beyond the Bachelor's degree
For a student who already holds a master's degree upon initial admission to the doctoral program of study, a maximum of 18 hours of relevant graduate credit from the master's degree may be applied toward this minimum upon the recommendation of the student's graduate advisory committee. Therefore, the minimum credit-hour requirement, in this case, is 54 credit hours
If a student completes a master's degree at NC State and chooses to continue on for a doctoral degree, thereby maintaining a continuous registration status, up to 36 credit hours taken while in master's status may be used to meet the minimum requirements for the doctoral degree
Students cannot take 400-level courses or lower as part of the credit-hour requirement for the doctoral program of study
Students cannot transfer courses into a Ph.D. program (including those taken in PBS status)
A successful preliminary comprehensive examination which includes both written and oral components
A dissertation
Departmental defense seminar
A final comprehensive oral examination
Master's Degrees
Master of Science
The M.S. program is intensive research training and experiences that familiarize students with independent investigation methods, ideas, and goals.
Students must complete a minimum of 30 credit hours and complete and defend a thesis based on their research.
View the Graduate Catalog for Master of Animal Science degree requirements.
Master of Animal Science
The MR program gives students a deeper academic background in sub-disciplines associated with animal science, including nutrition, physiology, genetics, biotechnology and animal management. This is a coursework-only program.
Master of Animal Science Online
The MR program is also offered online through Distance Education (MAS-DE). Shannon Pratt-Phillips is the MAS-DE coordinator. Visit our program website for more information and to apply for the online Master of Animal Science program.
View the Graduate Catalog for Master of Animal Science degree requirements.
Accelerated Bachelor's/Master's
The Accelerated Bachelors/Master's (ABM) degree program gives exceptional undergraduate students at NC State an opportunity to complete the requirements for both the bachelor's and master's degrees at an accelerated pace. Students may double count up to 12 credits and obtain a non-thesis master's degree in the same field within 12 months of completing the bachelor's degree or obtain a thesis-based master's degree in the same field within 18 months of completing the bachelor's degree.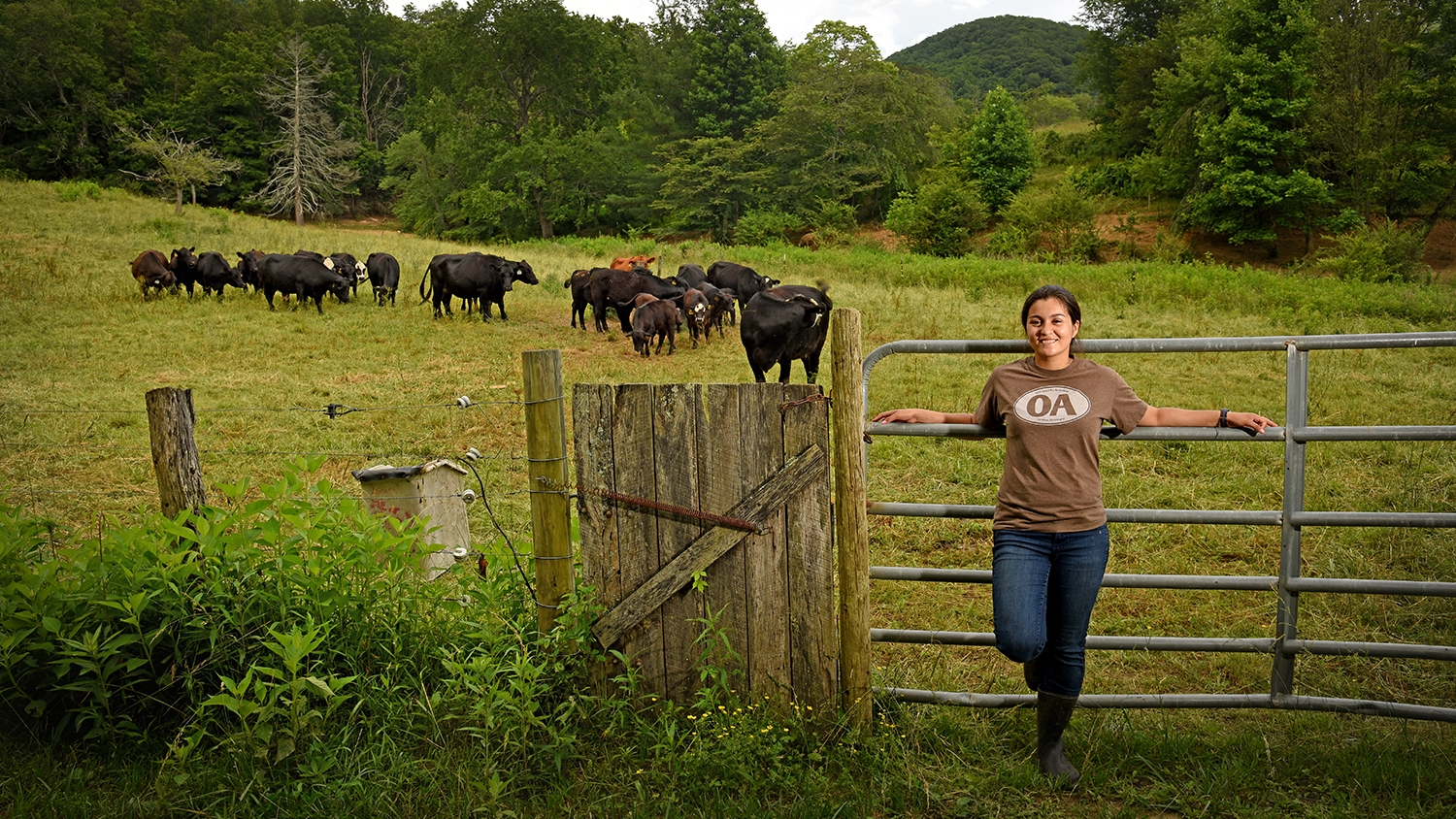 Ready to Start Your Journey?
Graduate Student Resources
Contact Us
Have Questions?