Undergraduate Programs
Hands-on learning. Top-notch instruction.
Endless opportunities.
Your Future Starts Now
Whether you begin your college career with us, switch from a different major, or transfer from another university or community college, we're here to help you thrive.
Our departmental advisers work closely with you to help select courses that fulfill degree requirements, provide opportunities to enhance your college career through activities and clubs, and build a foundation for future success.
Transfer Students
Bachelor of Science
Veterinary Science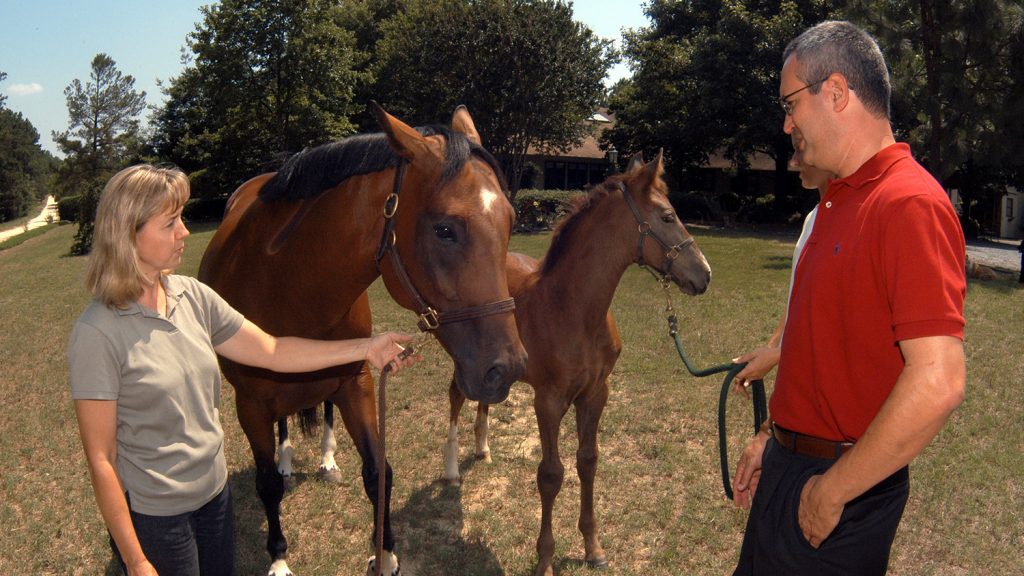 The Veterinary Bioscience track offers the required prerequisite courses needed to apply to the NC State Veterinary School.
Science
This track is designed for students interested in graduate or medical school or careers that require a strong science background.
Industry
The Industry track prepares students for careers in production animal agriculture and related fields.
Undergraduate Minor and Certificate
Undergraduate Minor
Open to all undergraduate students, the minor in Animal Science allows students to become familiar with animal production and its related industries. Students must complete 15 credit hours with a grade of 'C-' or higher in each course.
Visit the Undergraduate Catalog for the animal science minor requirements and curriculum.
Undergraduate Certificate in Animal Nutrition
The certificate program offers education in the basics of livestock, horse and companion animal nutrition. Students can complete the four required courses on-campus, online or in combination. This flexibility allows students to move at their own pace.
Visit the Online and Distance Education website for more information about the undergraduate certificate in animal nutrition, and to apply.
UNDERGRADUATE student resources