CALS Weekly
Using Nutrition Science to Help Physical Therapy Patients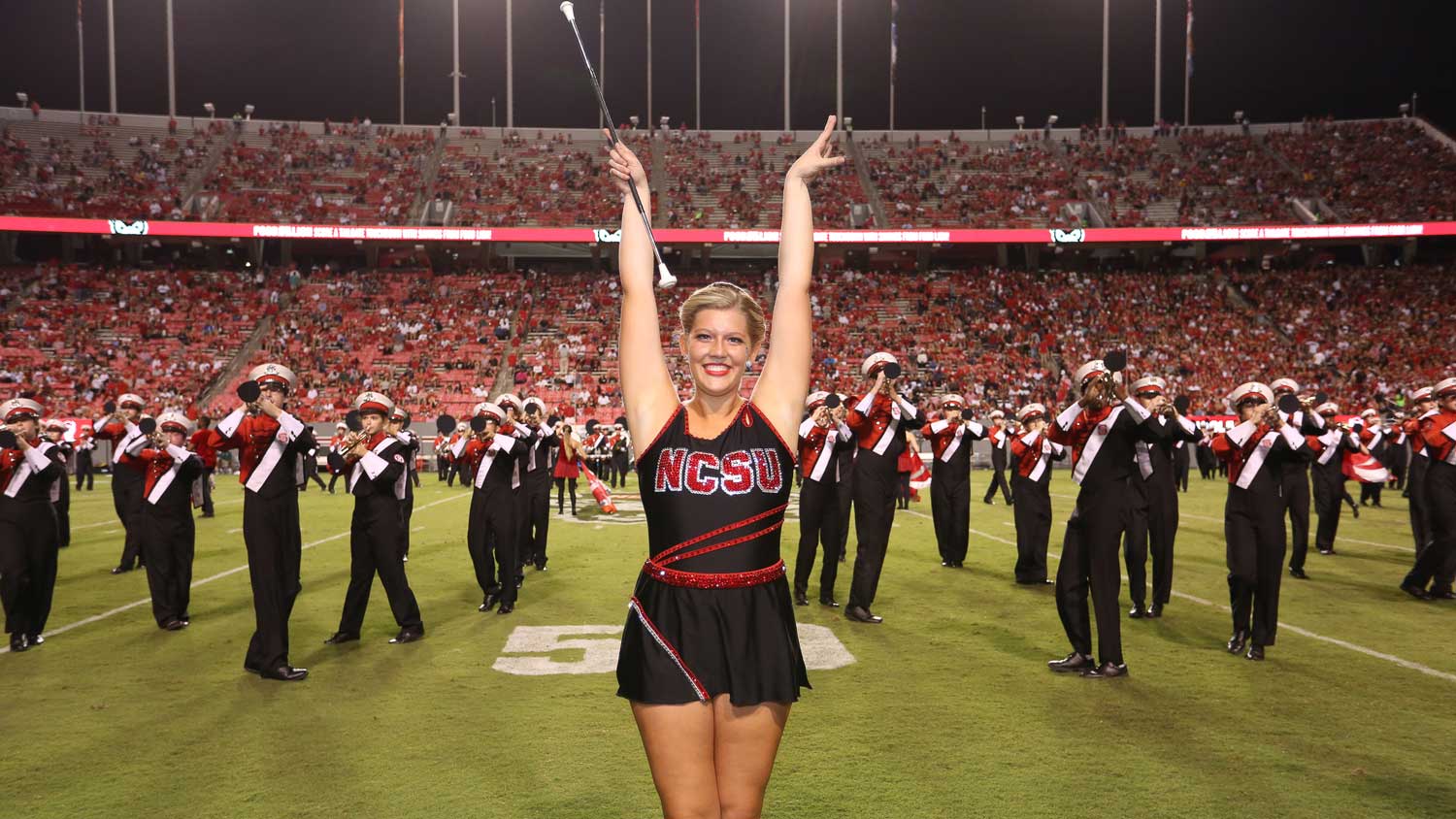 Claudia Swauger, a sophomore studying nutrition science, has goals of becoming a physical therapist one day. She wants to understand a person's overall nutrition and how that can be used as a tool or technique in helping physical therapy patients.
"I thought nutrition science would give me a different point of view of my patients' injuries. I want to find different ways to approach rehabilitation and treatment than other physical therapists," Swauger says.
And her passion to become a physical therapist stems from her own personal injuries she's sustained over the years as a baton twirler.
"My senior year of high school I fractured my back," Swauger says. Although it wasn't a severe fracture, Swauger says she still isn't quite sure how it happened. "I have a very flexible back when I twirl, the backward motions and everything. They think that played a part in my injury."
In addition to fracturing her back, Swauger also previously tore her rotator cuff and suffered from vertigo.
"I push myself too much and so that plays a role in my injuries," she adds. But pushing herself has had its rewards, too. Swauger is one of five members of NC State's Wolfpack Twirlers. With 17 years of twirling in her back pocket and a few world championship medals under belt, it's no wonder she made the team.
"I started twirling when I was three years old," Swauger shares. "I still have tricks that I can't do, and I'm still improving."
It also helps that Swauger twirls for her dream school. The Ohio native learned about NC State from a close friend. As she began touring colleges, she kept comparing all of the other schools to NC State.
"When I came for my tour, I was looking for a more modern campus and a place that would feel like home but was still big. NC State University is exactly that. It's a huge campus but doesn't feel like it when walking around."
Swauger says it was a bit overwhelming starting college in a new state during a pandemic. Not only did she struggle with her classes, but she also struggled with making new friends, in light of in-person gatherings being cancelled and classes being online.
"Things have gotten better now that we are on campus again," she says.
She's also found comfort in her studies, learning every aspect of nutrition science to help her reach her career goals.
"Ever since taking the introductory course in nutrition science, I've been spouting off random facts that I've learned to my parents and family. I enjoy learning about how everything affects you," Swauger shares.
Soon, Swauger hopes to translate this learning into action to holistically care for her physical therapy patients.