News and Events
Sweet Additions for Your Favorite Ice Cream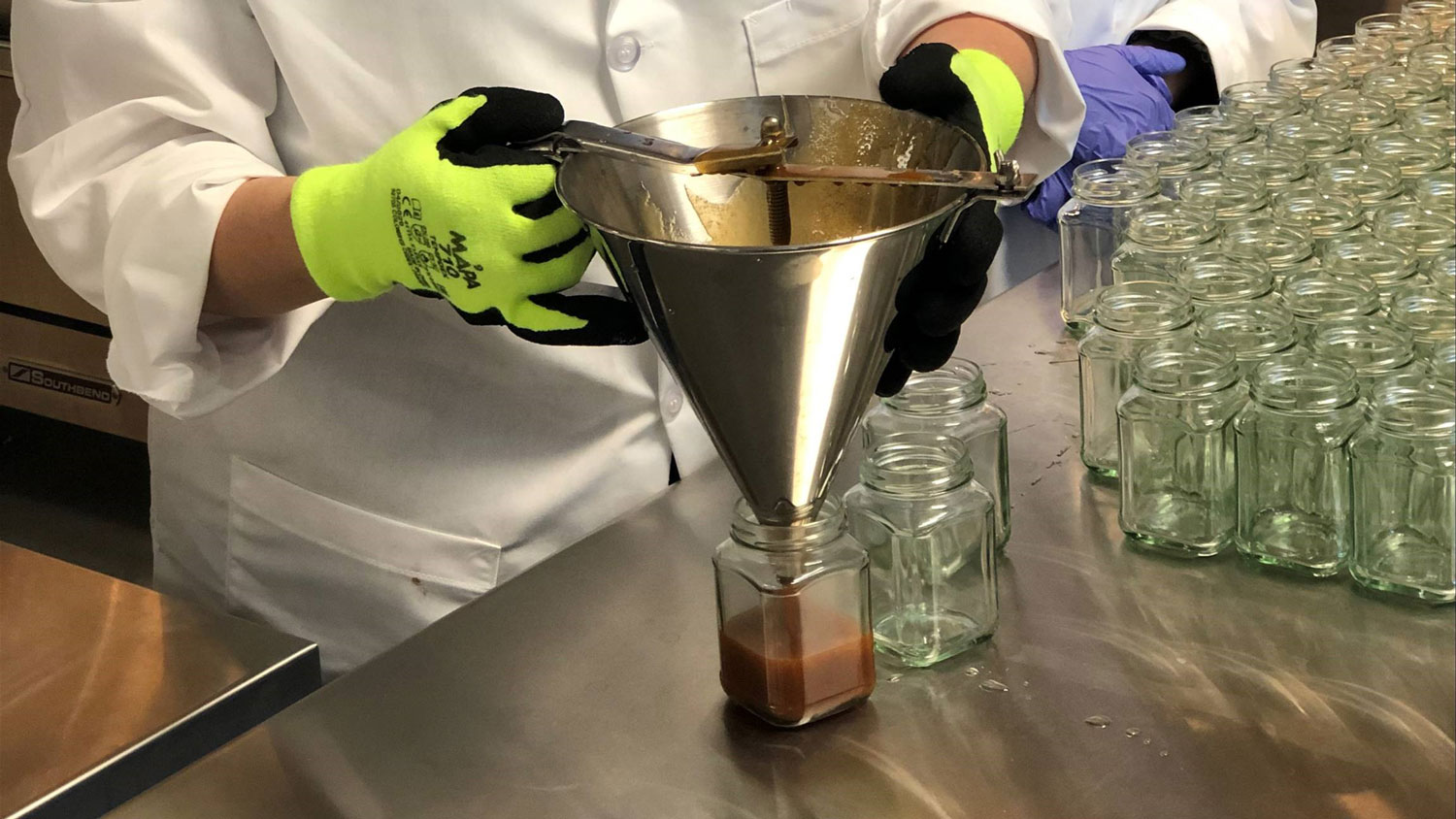 Selling Howling Cow ice cream at the N.C. State Fair is NC State Food Science Club's largest annual fundraiser. But with the fair cancelled in 2020 due to the COVID-19 pandemic, club organizers found an innovative alternative way to raise funds. They created original sauce toppings for your favorite scoop of Howling Cow.
The students' effort caught the eye of the Salisbury Post, a local paper in Rowan County North Carolina. The newspaper spoke with Katherine Clark, the club's vice president, about the new line of ice cream toppings. Among the offerings are chocolate sauce, peppermint chocolate sauce, ginger chili chocolate sauce, caramel sauce, bourbon caramel sauce, and cherry compote. In addition, they have hot chocolate and handmade marshmallows (regular and peppermint chocolate). All of the products were manufactured at the N.C. Food Innovation Lab in Kannapolis.
And although the club is making money with their new products, it's not as much money they would normally raise with selling ice cream at the fair.
Sauces are $5.99, the hot chocolate mix is $7.99, and the handmade marshmallows are $3.99. There are also gift boxes available beginning at $30. You can help the NC State Food Science Club and view products for sale by visiting ncsufsc.com/store.