CALS Weekly
Ph.D. Candidate Camilo Parada Wins Prestigious Award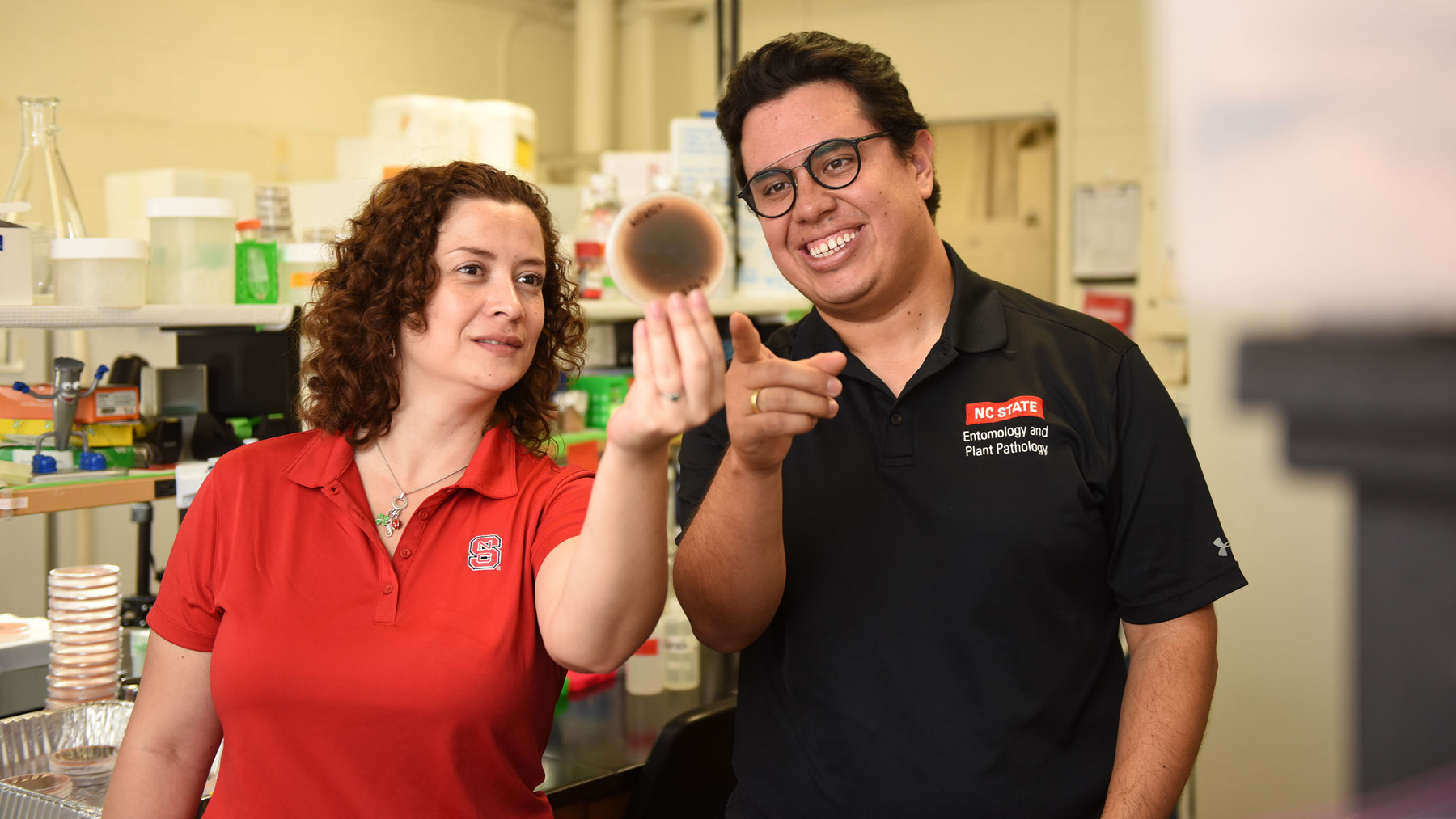 Camilo Humberto Parada-Rojas, an NC State Ph.D. candidate in plant pathology, received a $10,000 Storkan-Hanes-McCaslin Foundation Award, given annually to an outstanding graduate student working with soilborne diseases.
Parada is studying genes that could provide resistance to sweetpotato diseases, including the pathogen that causes black rot in sweetpotato. He works in the lab of mentor Lina Quesada-Ocampo, a vegetable pathology extension specialist and an associate professor in the Department of Entomology and Plant Pathology.
"I'm interested in how we can make the plants more resilient," Parada says. "That also feeds my purpose. I care about how we can help farmers. Lina is a great extension professor who works a lot with growers, and that means having multiple chances to interact with farmers and communicate our research."
Parada was honored at the American Phytopathological Society meeting in early August. The unrestricted award, which honors namesakes Richard C. Storkan, Gerald L. Hanes and Robert McCaslin, can be used for any purpose that will benefit the graduate student's education, including personal expenses.
"What this award means to me is that I will be able to help my brother in Colombia, who has medical bills from contracting COVID-19," Parada says. Parada, who is from Colombia, was among the first cohort of graduate students accepted into the Foundation for Food and Agriculture Research (FFAR) Fellows Program.