Alumni and Friends
Nickels for Know-How Check-off Vote Set for Nov. 17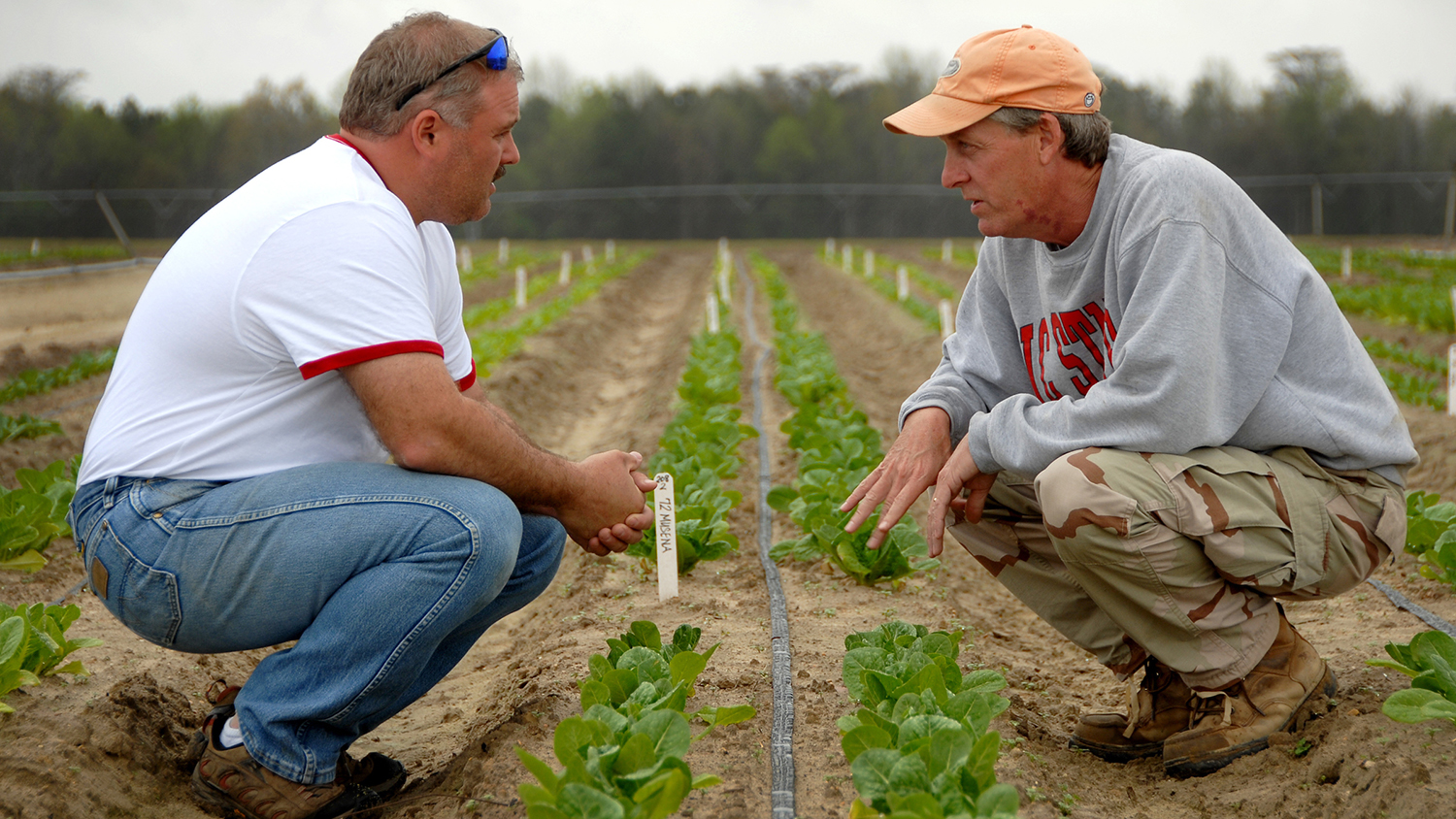 A self-assessed check-off supporting agricultural research, extension and teaching programs in North Carolina State University's College of Agriculture and Life Sciences (CALS) is set for a vote on Nov. 17, 2022.
Users of feed and fertilizer in North Carolina — residential and commercial, agricultural and urban or suburban — will vote on whether to continue the 15 cents per ton self-assessment on fertilizer and animal feed produced in our state. Since 1951, the Nickels For Know-How check-off has been voted on every six years and has passed in the 13 previous referenda with an average 90% favorable vote.
The 2022 referendum co-chairs are Shawn Harding, president of North Carolina Farm Bureau, and Jimmy Gentry, president of NC Grange.
Interim College Dean John Dole says, "Nickels for Know-How has had a huge impact on the college – from providing seed money for launching great ideas to addressing major issues that our stakeholders face. The program supports graduate students, in particular, by helping to train the next generation for careers in food, agriculture and the life sciences and generating research and extension information that benefits all of North Carolina."
The North Carolina Department of Agriculture and Consumer Services collects the check-off funds – about $1.4 million annually – from the manufacturers of feed and fertilizer. Manufacturers build the cost – three nickels per ton – into the price of their products. The money is allocated by the NC Agricultural Foundation, Inc.'s 148-member board of directors to support teaching, agricultural research and extension projects at NC State University benefitting agriculture in North Carolina.
Polling places will be established in each county in North Carolina. A list of polling places is available on the NC Cooperative Extension Service website. Every county center will have at least one polling place designated.

For where to vote in your county, please contact your county Cooperative Extension Center. For more information on the Nickels for Know-How Referendum or the Nickels Program, contact Sonia Murphy at sonia_murphy@ncsu.edu or (919) 515-9262.