Voters Continue Nickels for Know-How Support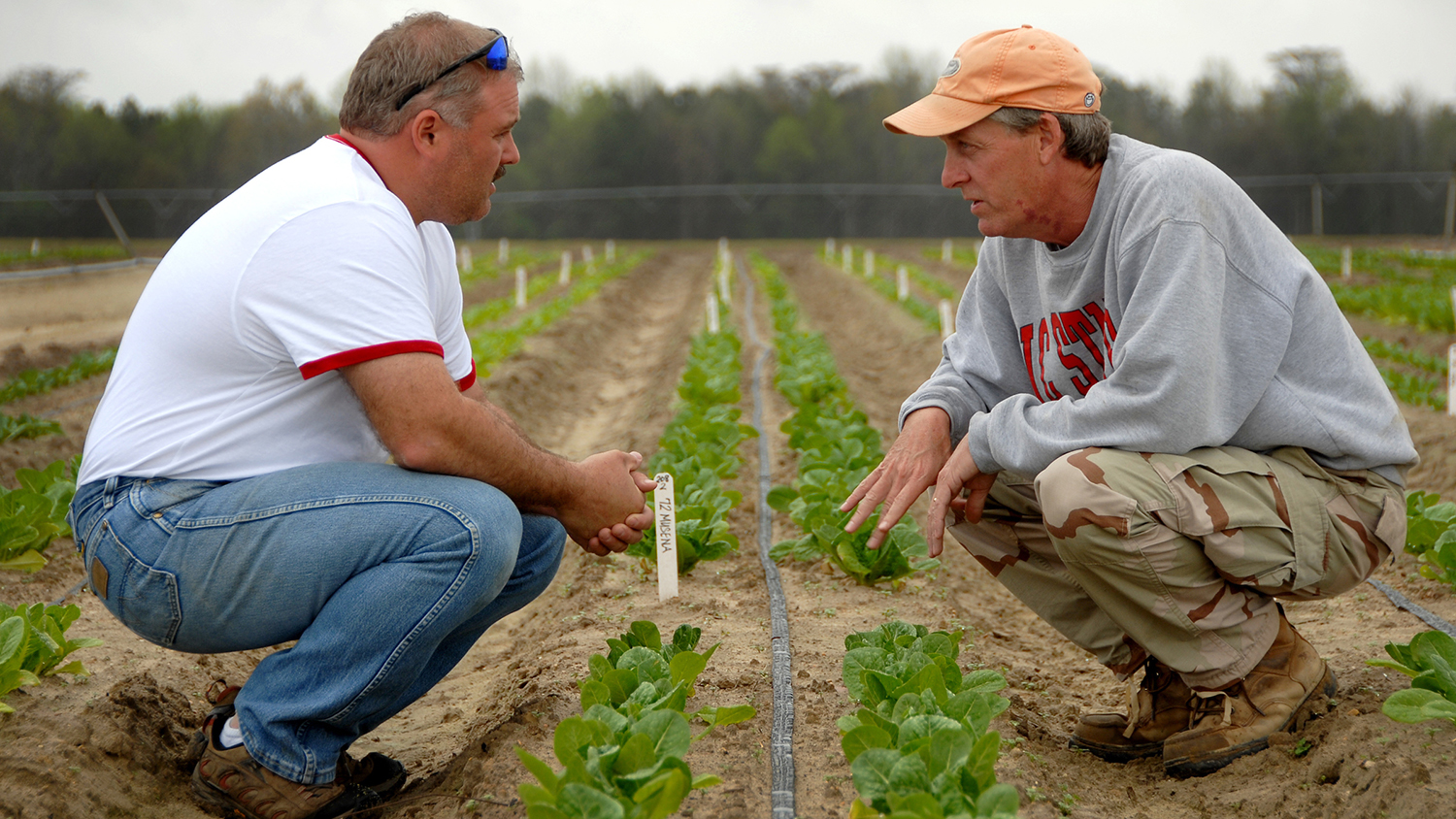 In a recent statewide referendum, users of fertilizer and feed voted overwhelmingly to continue a self-assessment supporting agricultural research, extension, and teaching programs in NC State University's College of Agriculture and Life Sciences.
On Nov. 1, the 15th Nickels for Know-How referendum passed with 96 percent of the vote.
The North Carolina Department of Agriculture and Consumer Services collects "Nickels" funds from the manufacturers of feed and fertilizer. The manufacturers build the extra cost — three nickels per ton — into the price of their products. The funds are then deposited with the North Carolina Agricultural Foundation Inc., based in the college.
Referendum co-chairs were Larry Wooten, president of the N.C. Farm Bureau Federation; Jimmy Gentry, president of the NC State Grange, and Albert Corbett, chairman of the N.C. Agricultural Foundation Inc. and a farmer from New Hanover County.
College Dean Richard Linton said that virtually every significant advancement in North Carolina agriculture in the last 65 years has received Nickels funding at some point. Major investments include over $1.2 million for the construction of the NC State Feed Mill and $1.5 million in support of construction planning of the Plant Sciences Research Complex on Centennial Campus.
In addition, Nickels for Know-How has supported the N.C. Dairy Advantage Program, bringing more dairy farms to the state, and the ASPIRE program, which helps prepare rural students to take the ACT college entrance exam.
Nickels funds allowed the college to work with donors to create over 750 endowments valued at more than $120 million. Endowments provide over $1 million in scholarships to 800 CALS undergraduate students and support faculty projects, county extension programs, commodity research efforts and other important CALS initiatives.
Research projects have covered a range of agricultural issues, including controlling fire ants, developing effective human pathogen control in fresh produce, reducing salmonella and campylobacter contamination in turkeys, producing on-farm energy and managing animal waste.