Research
Improving Cotton Genetics
Vasu Kuraparthy, a professor in the Department of Crop and Soil Sciences, is a leading expert in using genetics to increase cotton productivity.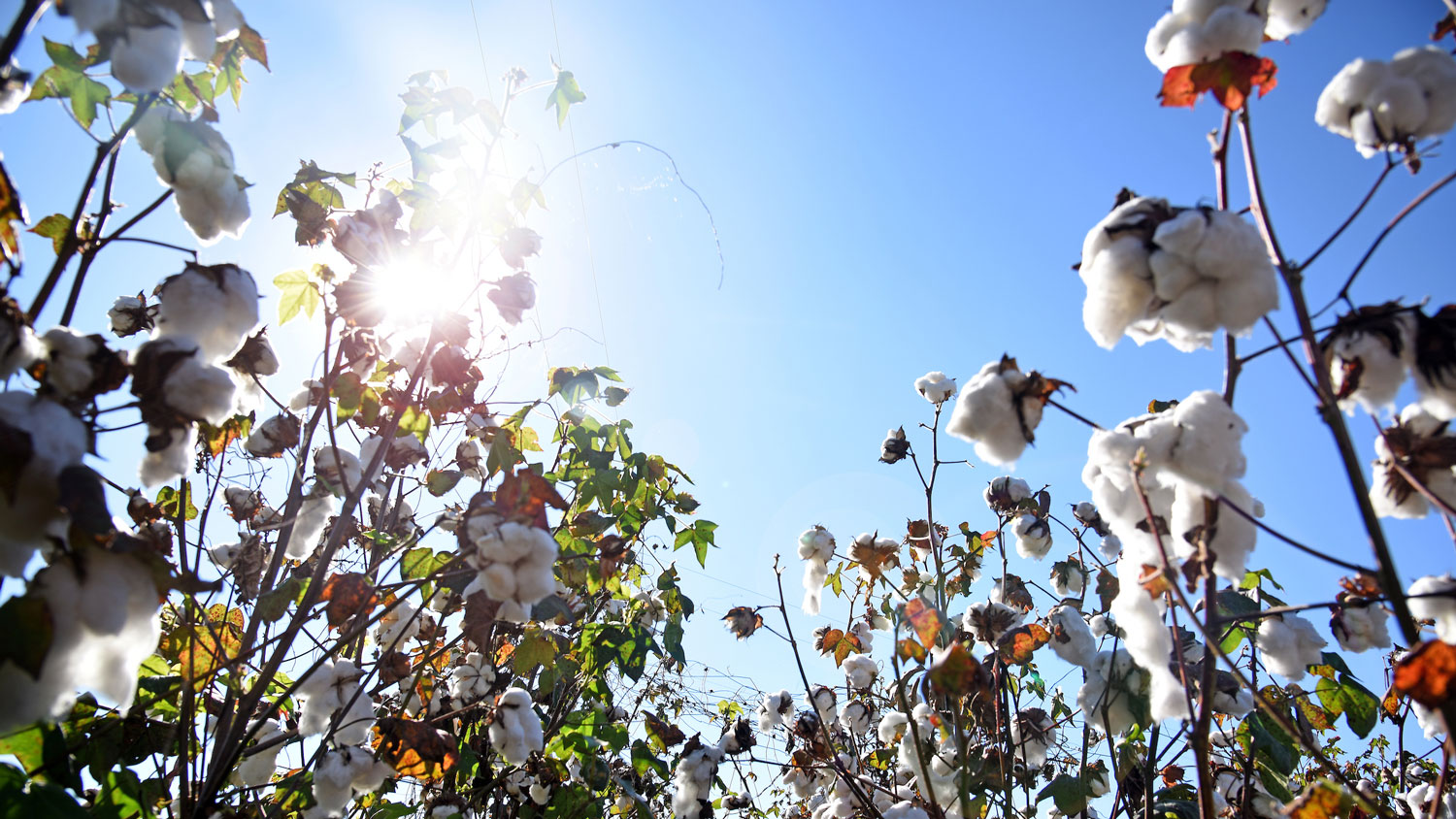 When Vasu Kuraparthy, a professor in cotton and genetics at NC State, was young, his family grew a wide variety of crops on their farm in Southern India, including rice, peanuts, sugar cane, millets, pigeon peas, field beans and vegetables. Although his family had a successful small farming business, he also saw his family fight many hardships and witnessed pervasive food insecurity and malnutrition in the region.
"My motivation to do agriculture research stems from seeing firsthand how the pests, diseases, drought and heat stress impacted our farms and the livelihoods of rural communities," says Kuraparthy.
Through exposure to farming, Kuraparthy developed a keen interest in agricultural research and discovered a fascination with plant biology. Now, he's using his passion for studying plant genetics and breeding in hopes of assuring the stability of one of North Carolina's most important crops: cotton.
Although he wasn't quite familiar with cotton breeding early on in his career, Kuraparthy is now a leading expert in cotton research and researchers across the U.S. cotton belt utilize his findings for cotton crop improvement.
Kuraparthy's Shift from Wheat to Cotton
Kuraparthy's training began with earning his bachelor's degree in agriculture and a master's degree in plant breeding and genetics in India. He then earned his Ph.D. and completed his postdoctoral training in genetics in the Department of Plant Pathology at Kansas State University.
While at Kansas State, Kuraparthy successfully developed genetic resistance to leaf and stripe rust diseases in the wheat crop. Wheat and cotton both have multiple genomes (polyploidy) and share similar polyploid genetics. This broad training and expertise in crop breeding and the importance of the cotton crop in rural livelihoods and ecological sustainability prompted Kuraparthy to study cotton genetics after graduate school.
NC State is known for its plant breeding expertise.
Kurparthy joined NC State's Department of Crop and Soil Sciences as an assistant professor in 2008 with a research focus on cotton genetics and breeding.
"NC State is known for its plant breeding expertise," says Kuraparthy. "It has a long history in plant breeding innovations, and also it has great, talented scientists and cross-functional teams. It was an ideal place to start my career, work on scientific projects that are special to me and establish a cutting-edge cotton genetics and breeding program." Kuraparthy recently received the Cotton Genetics Research Award from the National Cotton Council of America, honoring his "exceptional contributions to cotton genetics understanding and plant improvement."
Discovering the Secrets of Cotton
Kuraparthy's research spans from cotton genetic improvement using field-based crop breeding to foundational genomics and molecular biology research with the goal of ensuring economic viability and sustainability in farming. Genetic tools allow farmers to manage pests and other stresses without using chemicals, which can be costly and environmentally unfriendly. His genetic tools are also lasting solutions for continued improvement of cotton crop productivity and resiliency.
There's plenty to study with this finicky plant, but Kuraparthy is building the knowledge base, including cracking the genetic code of cotton leaf shape and, more recently, creating a "genetic diversity road map."
Kuraparthy leads a team of cotton researchers to develop cotton genetic resources using nested association mapping (NAM) and multiple diversity panels. Over time, the team has produced more than 6,000 lines that are helping mark the genomic location of traits and describe their production values. These resources have been widely used by cotton researchers in the U.S. to improve crop productivity and resiliency. His leading research lab is at Williams Hall on NC State's campus, and research is also conducted at the Central Crops Research Station in Clayton and Upper Coastal Research Station in Rocky Mount.
The Chance to Make an Impact
Kuraparthy's work doesn't stop in North Carolina. He's also constantly collaborating with other cotton scientists across the Cotton Belt in the southern part of the United States, including North and South Carolina, Georgia, Alabama, Mississippi, Tennessee, Arkansas, Louisiana, Texas and Oklahoma. Kurparthy's research program aims to benefit both North Carolina growers and the cotton industry by releasing seeds with improved traits, helping to generate new knowledge that can integrate straight into crop improvement programs. He also provides training with new, state-of-the-art techniques in cotton breeding and genetics.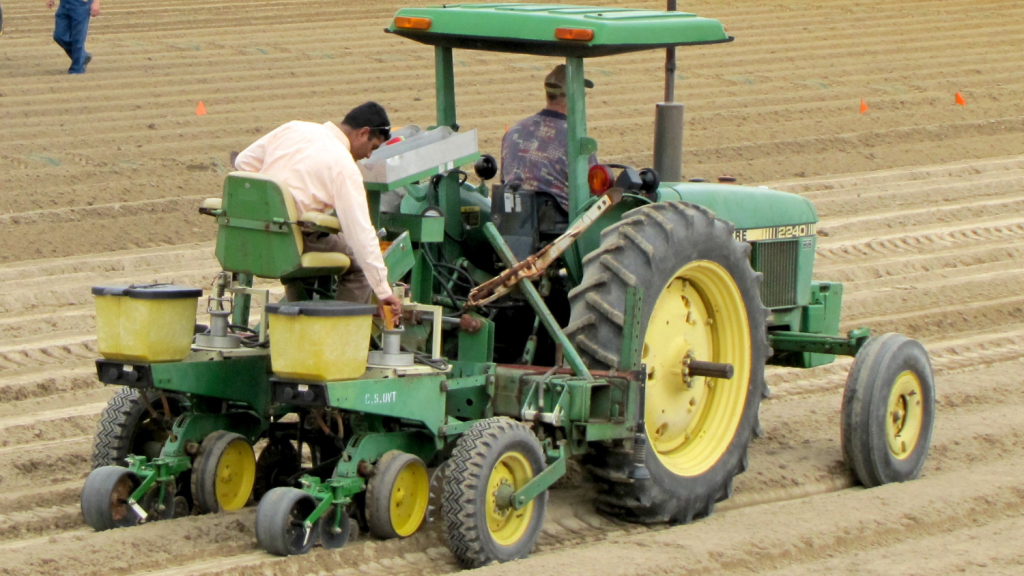 As Kuraparthy looks back at his accomplishments so far at NC State, he's incredibly proud of his ability to establish a world-class cotton genetics and breeding program that can make both foundational and applied cotton research contributions. He's also thrilled to see his genetic resources widely used in the cotton community and helping students advance their professional careers in agricultural research and development.
"Coming from a farming family, I really enjoy being able to work on critical agricultural issues alongside young scientists, outstanding colleagues, and stakeholders, and seeing the research and training efforts translate into tangible outcomes," says Kuraparthy. "NC State's Land Grant University functions of research, teaching and extension offer this unique opportunity."
Support for North Carolina's Cotton Industry
North Carolina cotton growers voted overwhelmingly on March 31 to continue a self-assessment that raises funds that support cotton-related research and extension efforts of NC State University's College of Agriculture and Life Sciences. The assessment will be in effect for another five growing seasons.