Newswire
Ethan Thompson: Aiding Farmers Through Research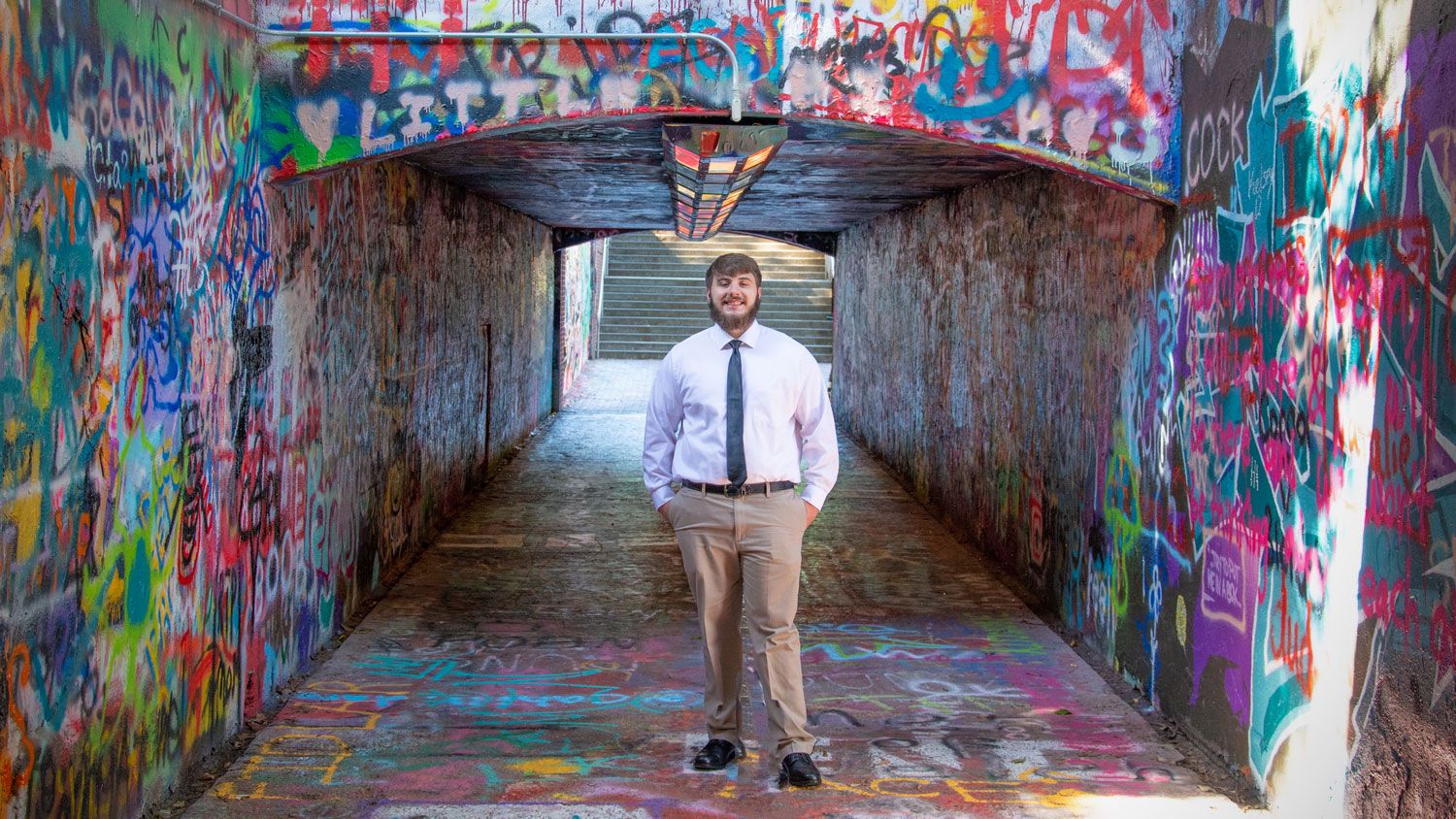 NC State University student Ethan Thompson looks for solutions to farming problems at the molecular level. Upon graduating from NC State University, the biochemistry major is headed to graduate school to earn a Ph.D.
Thompson, a ninth-generation farmer and native of Kenly, North Carolina, understands agriculture's role in addressing the world's growing population.
"Agriculture is needed to make sure everyone has enough food," Thompson says. But he adds it's also about helping farmers find solutions to other challenges — specifically herbicide-resistant weeds.
"Roundup came out in the 1980s and 1990s and it was being used widespread because it was a really good herbicide. But over time, Amaranthus palmeri, or pigweed, grew an immunity to Roundup. This weed can grow over six feet tall and get wider than my arms can reach," Thompson explains. He says it's become resistant to all kinds of herbicides and is very difficult to eliminate.
"This weed stops us from producing food for people. Pulling out all these pigweeds is tough work and wastes a lot of time and resources," Thompson says. While at NC State, he's been researching ways on how to have Amaranthus palmeri become sensitive again to current herbicides.
"I want to help make farming more efficient for farmers so that they can focus on growing more food for a growing population," Thompson says. His research focuses on looking at how weeds become resistant by looking at the weeds' genetic makeup.
"Looking at the issue from a molecular point of view is important to get to the root of the issue. Being able to zoom in and look at the proteins on a microscopic scale, seeing the weed's structure, is quite amazing and important in understanding how and why they grow."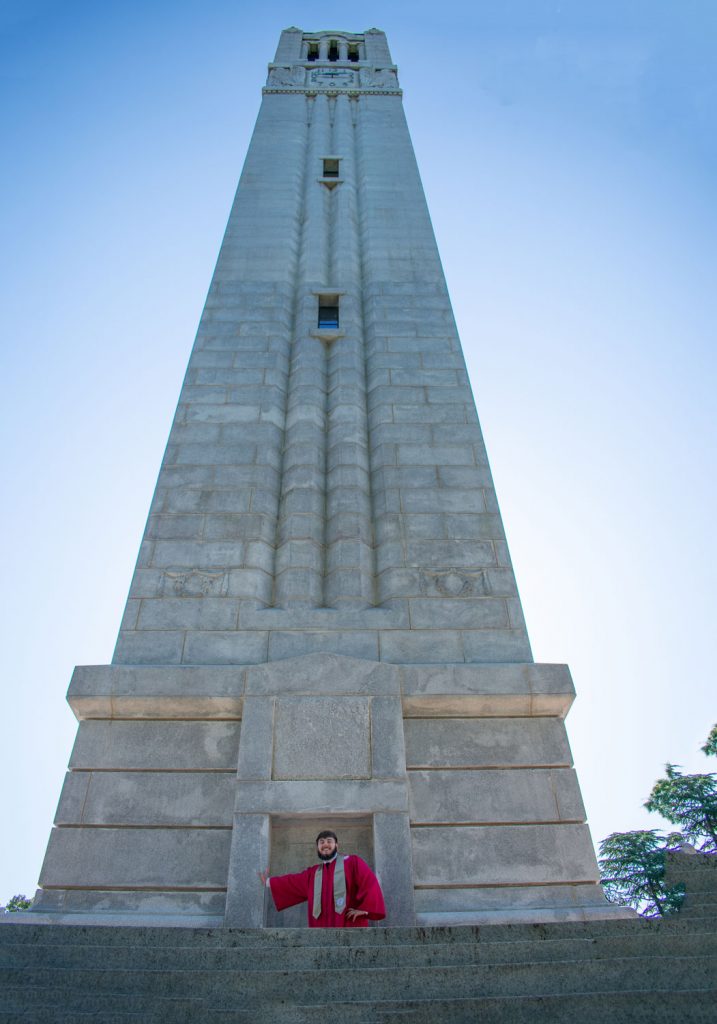 Thompson's interest in research began prior to stepping foot on NC State's campus.
"Before attending classes, I got in contact with Dr. Trino Ascencio-Ibanez. We started talking and he accepted me into his lab. He's coached me and taught me different techniques that I wasn't going to learn in a normal biochemistry classroom setting. He's been a great mentor for that," Thompson says.
NC State was exactly the right place to gain in-depth knowledge about agricultural biochemistry, equipping Thompson to pursue his dream.
"I wanted to come here, learn and go in-depth in some of these different areas… and that's what I've done. NC State has set me up really well to do research and help farmers feed the growing society."
Thompson plans to earn a Ph.D in plant pathology at the University of Georgia.
Thompson was the recipient of several scholarships. Those scholarships include: Herbert S. Battie Scholarship Fund, LGFCU Scholarship, Tobacco Leaders Foundation, Wilson County Young Farmers Association, James B. Hunt Scholarship, Jane and Crane Jones Scholarship, NC State Fair Youth Livestock Scholarship, Charlie B. King Jr. Memorial Scholarship, NC Soybean Producers Scholarship, and W.F. and Mozelle Parker Scholarship.