Bringing Science Home
Hands-on experiments help kids hone valuable science skills like observing, asking questions and predicting answers, but social distancing creates challenges. Enter Plants4Kids.
The website highlights a set of simple experiments that NC State University researchers designed to help elementary students learn about the science of plants.
The experiments call for inexpensive things — such as beans, laundry detergent and recycled yogurt cups — that kids and their parents might already have at home.
The site also contains new videos that delve into topics such as how plants respond to gravity, how light influences them, and the role of plant hormones. As is the case with Plants4Kids experiments, videos are available in both English and Spanish.
The site came about because plant biologists Anna Stepanova and Jose Alonso wanted to inspire future scientists. For close to a decade, they have done that by delivering demonstrations at museums and schools. They and other members of their College of Agriculture and Life Sciences lab used National Science Foundation grants to develop the Plants4Kids website as a way to extend that outreach.
[pullquote align="left" color="red"]We wanted to nurture kids' natural curiosity and stimulate their critical-thinking skills.[/pullquote]
Javier Brumos Fuentes, a postdoctoral researcher, and NC State undergraduate Eduardo Santana have been key to the video project. Their work features Brumos' children, Emma and Lukas, who both speak three languages, English, Spanish and German.
"With Plants4Kids, our goal is to expose elementary students to basic biology principles – to help them ask questions such as 'why are plants green,' 'why do some grow taller than the others,' and 'why do some plants, like dandelions, live for just a few weeks while others, like live oaks, live for centuries?'" Stepanova explained.
"We wanted to nurture kids' natural curiosity and stimulate their critical thinking skills," she added. "And we wanted to do that in a way that's fun and accessible."


About the Researchers Behind Plants4Kids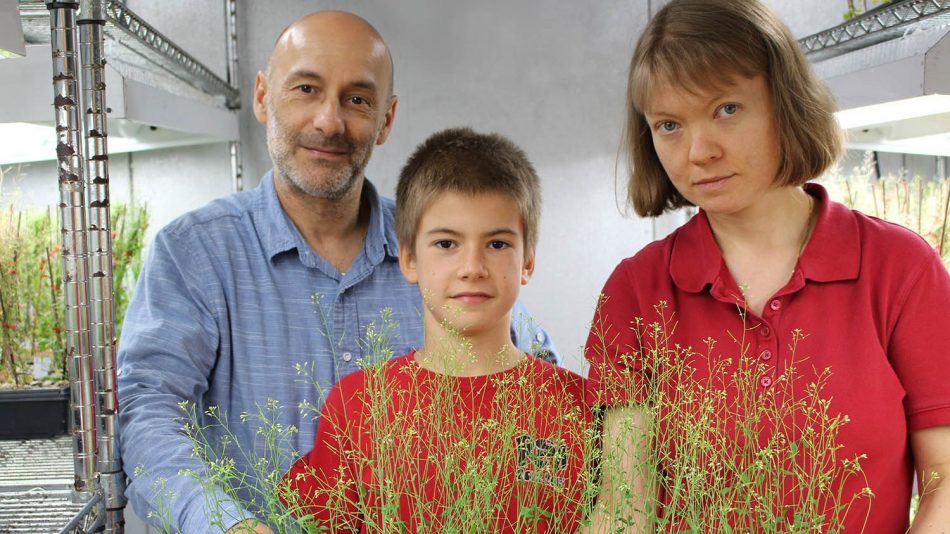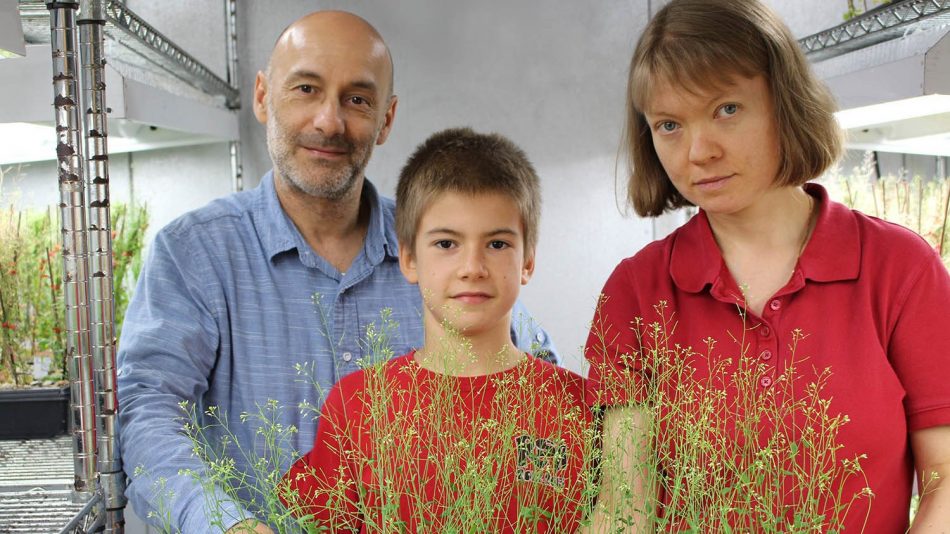 Anna Stepanova and Jose Alonso are a wife-and-husband team with NC State University's Department of Plant and Microbial Biology. Stepanova is an associate professor, and Alonso is a William Neal Reynolds Distinguished Professor. Their research focuses on plant hormones and how they influence gene activity, growth rates and other patterns. Recently, they developed a set of genetic engineering tools that make it faster and easier to modify large segments of DNA using techniques called recombineering. Stepanova is from Russia, and Alonso is from Spain. They have two children.
Looking for More Other Fun Science Activities for Kids?
[button]Check Out NC State Extension's 'Grow For It'[/button]