Scholarships and Awards
A Passion for Plant Research
Imani Madison was recently named the recipient of the 2022 Kenneth R. Keller Research Award.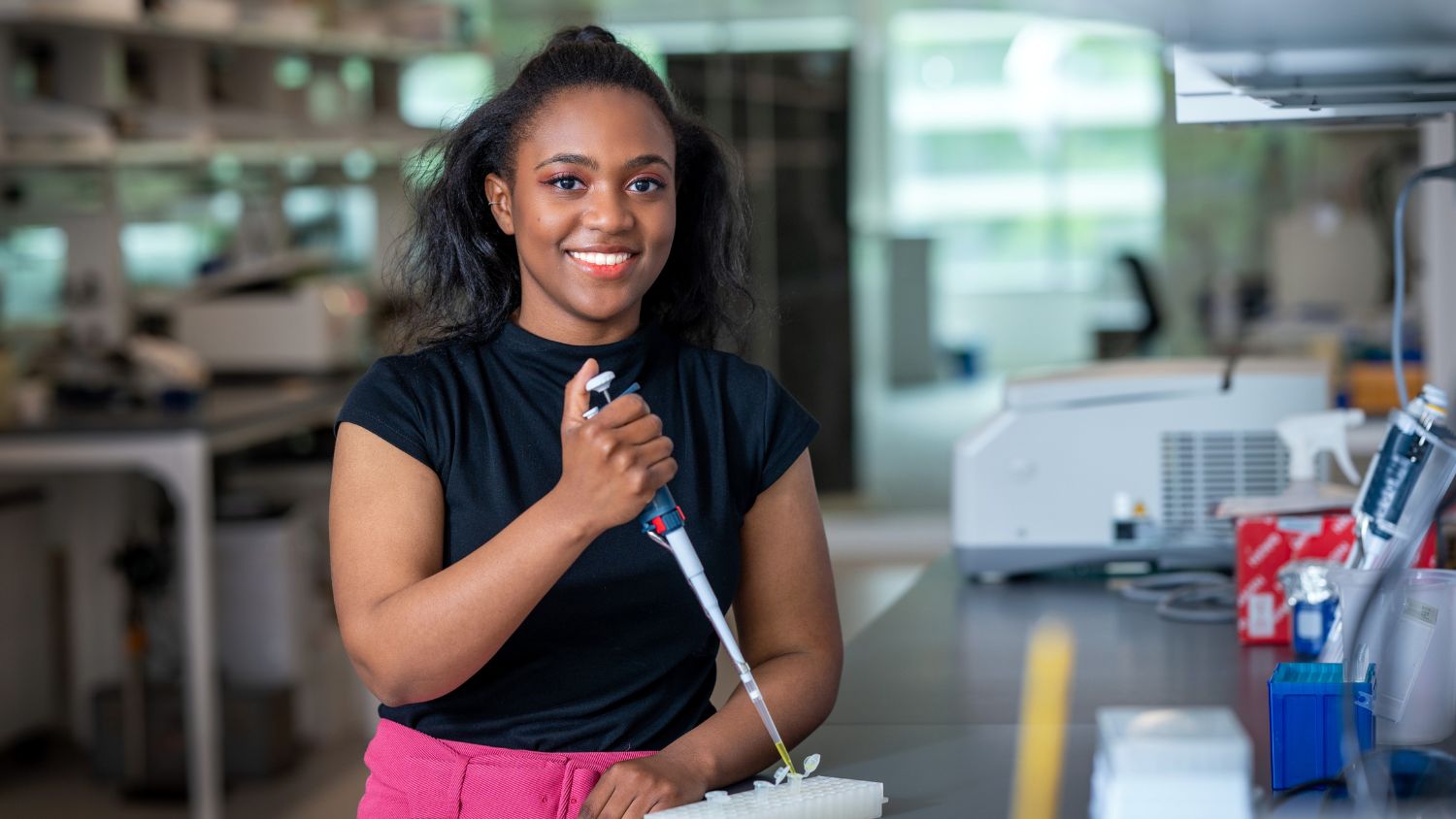 Written by Lea Hart
On a visit to North Carolina State University, while exploring graduate programs several years ago, Imani Madison listened as farmers at a local farm talked about how NC State researchers had improved the flowering of the tobacco plant.
"It seemed like there was the potential to do research that had an effect on the world," Madison recalls. "That inspired me to apply."
She enrolled in NC State's College of Agriculture and Life Sciences and went on to earn her Ph.D. in plant biology in 2022.
Madison, who earned her undergraduate degree from Washington University, said there was a time when she didn't necessarily view research as a possible career path. She'd planned to go into medicine but took an undergraduate class for minority students that explored science and research careers, opening her mind to the possibility.
She conducted plant research as an undergrad and found it fascinating, saying there is so much about plants that is surprising and so much still to be learned.
"I realized I'm more interested in the research and in answering the question of why things happen rather than the day-to-day patient care as a doctor," she says.
Madison thrived while completing her studies and research within CALS, serving as president of the Plant Biology Graduate Association and receiving the Susan R. Vitello Award for Exemplary Service by a plant biology graduate in 2021, among other honors.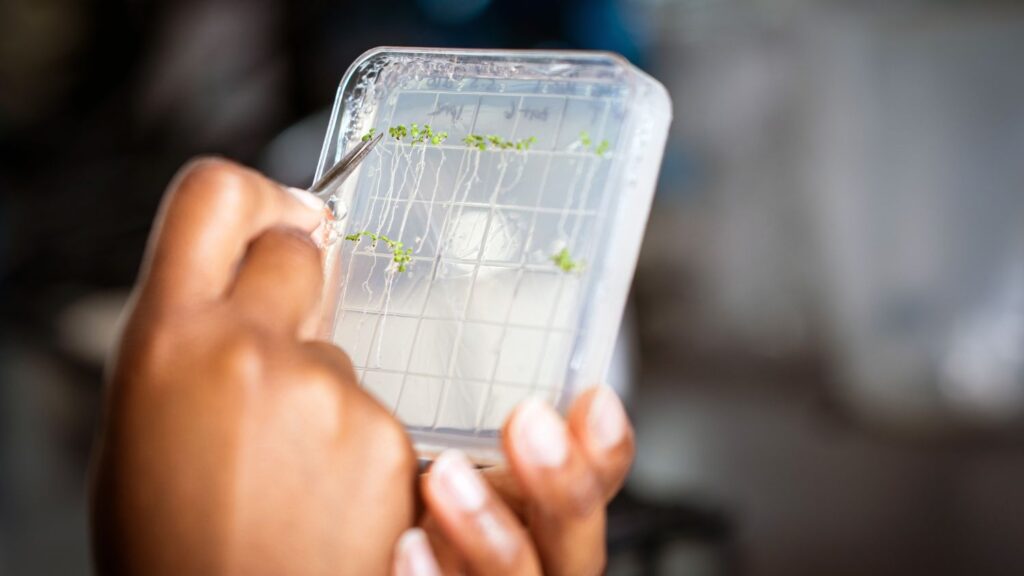 Her doctoral dissertation focused on how stress and other external factors affect the development of plant cell tissues. Specifically, she said her research "sought to characterize the changes that iron deficiency stress causes to phloem cell differentiation and to identify the networks of genes that regulate those changes."

For that work, Madison was recently recognized with the 2022 Kenneth R. Keller Research Award, which acknowledges excellence in Ph.D. dissertation research in CALS.
"Dr. Madison's excellence in research stands out clearly and reflects well on her, her advisers, and our college," said Steve Lommel, associate dean for research and director of the North Carolina Agricultural Research Service, in a letter announcing Madison's receipt of the award.
The Keller award includes $2,500. Madison plans to use the funds for her professional development by pursuing specific certifications and traveling to conferences.
More About the Keller Award
After Kenneth Keller retired from CALS in 1979, faculty, friends and industry established the Kenneth R. Keller Research Award Endowment to honor his work for the university and North Carolina's agricultural development. The income from this endowment in the Agricultural Foundation of North Carolina State University is used to recognize excellence in doctoral dissertation research in CALS.
Each department and interdepartmental graduate program offering the Ph.D. degree in CALS can nominate one individual from among their Ph.D. graduates or candidates who complete their thesis during that calendar year. Evaluations will be based on the quality of the work as presented in the thesis without regard to discipline within the college. The award winner also receives a $2,500 cash prize from the endowment.
Madison will remain at NC State through spring as a postdoctoral researcher in the Sozzani Lab, where she's involved in developing precise ways of crop breeding, working with plants at the cellular level.
"If we can work with a specific plant cell, we can edit the genome so that we can maybe remove an undesired trait or add a desired trait," Madison says. "In the future, we may be able to grow the plant from that cell."
She says this work was traditionally done through crossbreeding, where breeding happens repeatedly to acquire the desired traits. That can take decades. Streamlining the process means helping the world's farmers keep up with demands for food, which all goes back to her original interest in research – making an impact on the world.
That drive and an entrepreneurial mindset have Madison thinking a lot lately about where she's headed next. She says she'd like to develop a product that would have an impact in the field, but the avenue to achieve that is flexible. She may remain in academia or consider taking a role in industry or starting a company.
"At the heart of whatever I'm doing, I would definitely like to develop a product or service that would have an implied benefit," Madison says.