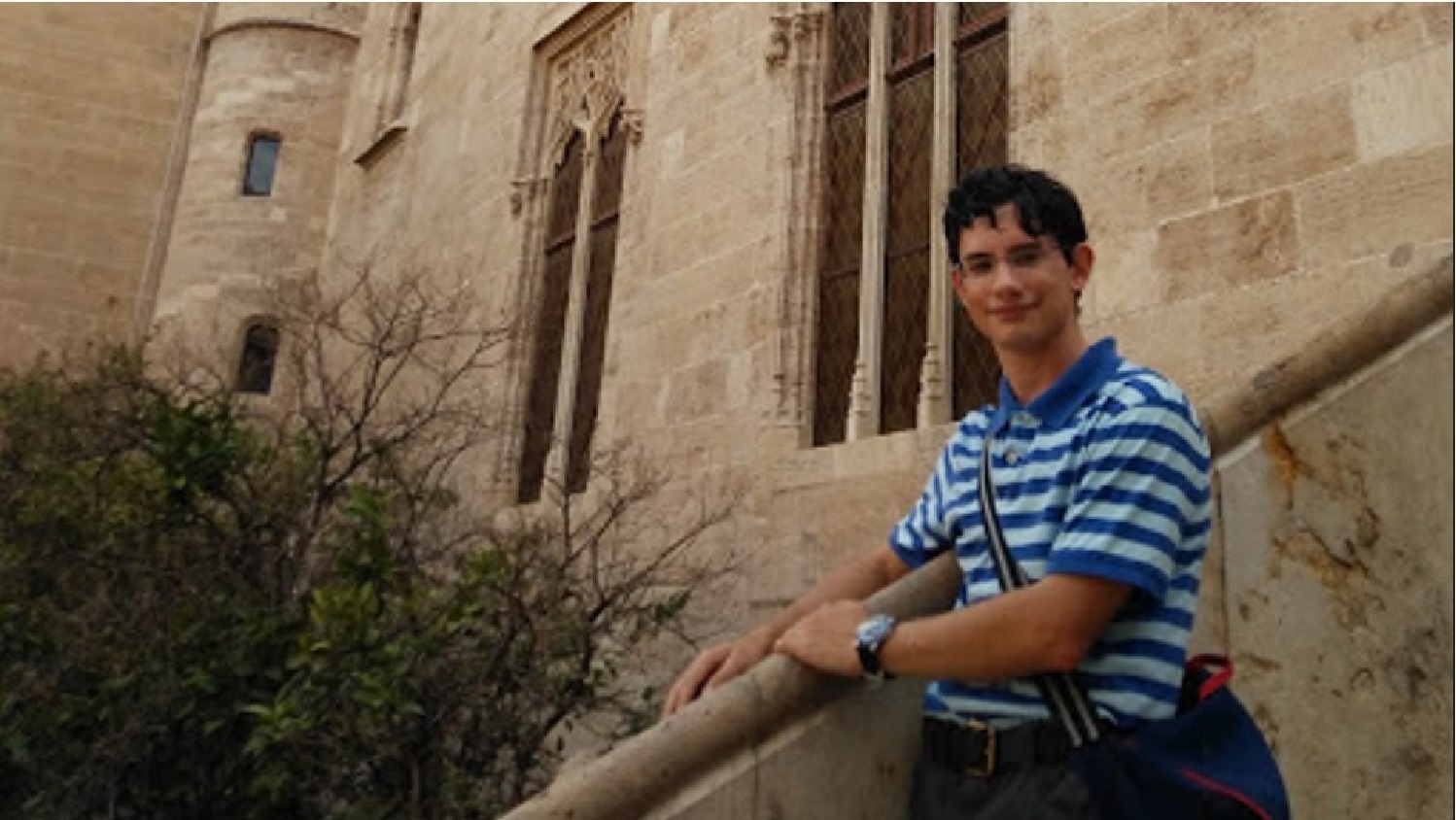 Propelled by an international impetus, horticulture student Avery Bartlett-Golden followed his ambition to Spain. Avery spent an academic year abroad studying at Universitat Politecnica de Valencia (UPV) where he studied gained a fresh perspective on horticulture and landscape architecture.
"I wanted to visit as many new gardens as possible to enhance my understanding and reference set," Avery explained in an interview. "I also wanted to improve my Spanish to be able to talk fluently to family." He added too that he is looking forward to international work in his professional career, and strengthening his Spanish should add a tremendous asset to his metaphorical toolbox.
Valencia, on the east coast of Spain, is known for being an industrial city as much as it is recognized for its gardens and plazas. It was a natural fit for Avery to go, though UPV was a host of many surprises for the intrepid globe-trotter.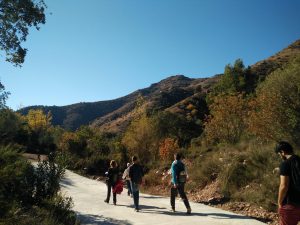 Avery shed some insight on his experience saying, "My favorite part of the trip was meeting a really wide range of people and students from more than ten different countries. I have taken back a much more global perspective, meaning that I find myself looking at what I am learning and trying to see how it applies not just to North Carolina but to Spain and Europe and Central America."
Going abroad constantly affords opportunity to explore different kinds of thought. Avery expressed his frustration with the limit of discussion in the US when examining soil science.
"When my soil science class was covering the USDA soil classification system I was aggravated since it doesn't readily translate into the FAO classification. FAO is used much more widely in all of Europe, many African countries and in many Asian countries."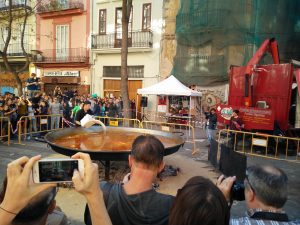 (Making Paella for the centenary celebration of the Mercat Central. This pan serves 500)
Avery explained that by getting to discuss these different methods and with different peoples was enough to challenge and broaden his perspective. The horticulture student also expressed how making friends from all over the world has helped him look past the "U.S.-centric viewpoint" and get a better look at other countries. Whilst garnering appreciation for so many other places though his international friends, his host country was able to reveal some cultural treasures that left impressions upon Avery as well.
"Some of my favorite experiences were the field trips to see cork forests, olive orchards, and vineyards," the student noted. "One of the most memorable trips was to see a cooperative olive press. The same trip allowed us to see one of the olive groves that contributed, and among more recently planted trees stood olives that had been seeded by the early Arabs and some possibly planted by the very last Romans. In front of one of the venerable trees we tasted a sampling of oils from the farm and region… In one part there were olives that were planted around a house, and another set marked a racetrack. Standing among these trees inspired an enormous sense of awe and was quite humbling especially as there were no visible traces of the houses or track remaining."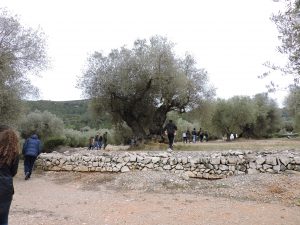 Winter afforded another round of exploration as Avery managed to connect with a friend from his high school. He went to Vienna, Austria for two weeks over the break and celebrated the holidays and New Year's with his friend. The two explored everything from museums to the local parks and gardens. It seemed that even Vienna captured Avery's heart and will always be remembered by him as absolutely "mesmerising."
Whether you're curious about gardens or attracted to an exchange program, Avery wants to offer encouragement to those seeking out international opportunities. His curiosity was sparked in Spain, but he's a firm believer that going abroad–wherever it may be–is the best chance you'll get to be immersed by a different culture and the best  introduction to foreign lifestyles. He offers some advice for those looking to for an international opportunity.

He says, "If at all possible I would recommend going abroad. It is very important to find a good program, and even more important to actively interact with local students and professors. I knew many Americans who went on programs and never got a good chance to be immersed in the language or culture and ended up taking back much less than they could have."
Written by: Katie Dungan
Intern, CALS International Programs
Communications Student, Appalachian State University