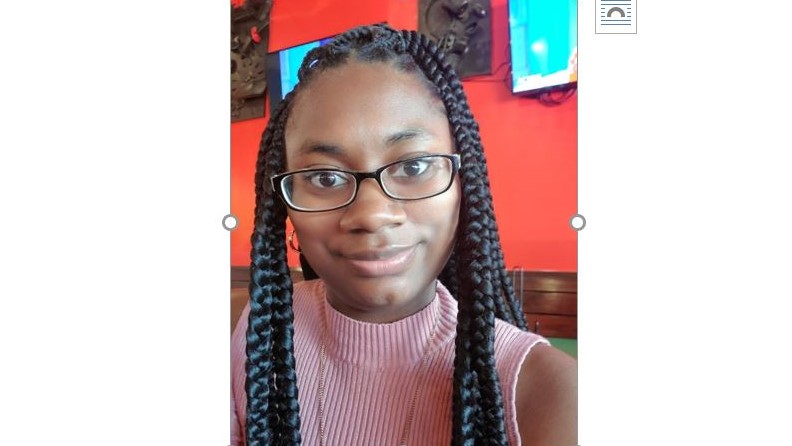 On Tuesday, August 4th, Destiny Tyson sat down for an interview with CALS International Programs via Zoom to discuss her time at NC State and her hopes for future study abroad opportunities. Tyson achieved her undergraduate degree in a double major of Crop Biotechnology and Genetics in May 2020, after which she expected to go to Brazil through Research Pack Abroad and work with Syngtena Brazil. Unfortunately, like thousands of other students who hoped to study abroad this summer, Tyson's travel plans were cancelled due to COVID-19.
In the summer of 2019, Tyson was able to study in Mexico with CIMMYT (International Maize and Wheat Improvement Center), focusing on work with maize. The trip to Mexico was Tyson's first and it paired well with a maize study she completed during her undergraduate career; an independent study on population structures in Mexican maize crops using microsatellites which replicated the methods of a similar 2018 study. Microsatellites allow interested researchers like Tyson to analyze the maize's genome and learn more about genetic diversity in crops in general.
Tyson's trip wasn't all crop science and genetics though, of course. She expressed a great appreciation for the exposure to the culture and the new places, citing a trip to Frida Kahlo's museum, the Casa Azul, and visits to ancient tribal sites belonging to indigenous peoples of Mexico as two of the cultural highlights she was able to experience. She hoped to be able to experience a similar happy meeting of work and culture in Brazil in summer of 2020 just after her graduation, but travel cancellations in the spring meant that would no longer be possible.
However, even in the face of the recent disappointment, Tyson remains upbeat and looking toward the future of researching abroad while acknowledging the strong roots of her crop science interests. Her first foray into crop science came before college:
"I wasn't super focused on crop science specifically, but I took a biotechnology class in high school and learned about GMOs. I wanted to study crops after that and NC State had a really great Ag. BioTech degree!"
Tyson doesn't originally come from an agricultural background, but NC State quickly became her home, and she emphasized that both the Crop Science and Genetics programs were wonderfully supportive and like family:
"I fell in love with crop science! I enjoy learning about plants and I feel like I've found my place and the thing I really love to learn about."
Tyson is still trying to determine the kind of future research she would like to do as she begins her PhD in Crop Science as a Genetics and Genomics Scholar this fall, but her hope is that she'll be able to work internationally again using her experience to cultivate broader use of GMO crops abroad.