WRITTEN BY: Olivia Rogers (Ogrogers@ncsu.edu)
Cormac Holland spent his summer in the mountains of Ecuador. He worked with researchers from the Universidad de Cuenca to sharpen his research skills and provide science-backed research for reforestation. Holland participated in Research Pack Abroad, a program where undergraduate students are connected with a host international research institution. Students spend two months at this institution to conduct research.
Holland, 23, is a horticulture major with a concentration in production systems and entrepreneurship. He says his high school horticulture class nurtured his love for plants. Holland says when he heard about this opportunity he felt he had to apply. He says he remembers thinking, "This sounds amazing, and I would love to do this."
Holland is an undergraduate student, so this was the first time he was able to take part in a large-scale research project. He says Adrienne Tucker, CALS International Programs assistant director, was very helpful in giving him information about what he would be doing.
The project's goal was to understand the nutrient cycling rates within four different environments. The research team collected samples from native forest, Pinus patula plantations, Paramo grassland and pasture plots. Holland says this project was important because it explores how land use change affects nutrient and environmental adaptations.
During the project, Holland worked under Dr. Pablo Quichimbo, a Universidad de Cuenca faculty member and research project author. Holland split his time between the research plot and the lab. He says, "Every two weeks we would go out to the research plots out in the mountains, so that was like a whole day excursion." When he wasn't collecting samples in the mountains of Ecuador, he was in the lab.
Holland says, "I contributed to the project primarily through sample collection, sample processing and data entry." He says he worked to identify, sort and weigh collected biomass. He also calculated the density of the soil samples collected from the research plots.
Holland explains that this process was new to him, but this allowed him to learn more about the ins and outs of a large research project. Holland says, "You really need to go through every single step perfectly for there to be any sort of credible product at the end."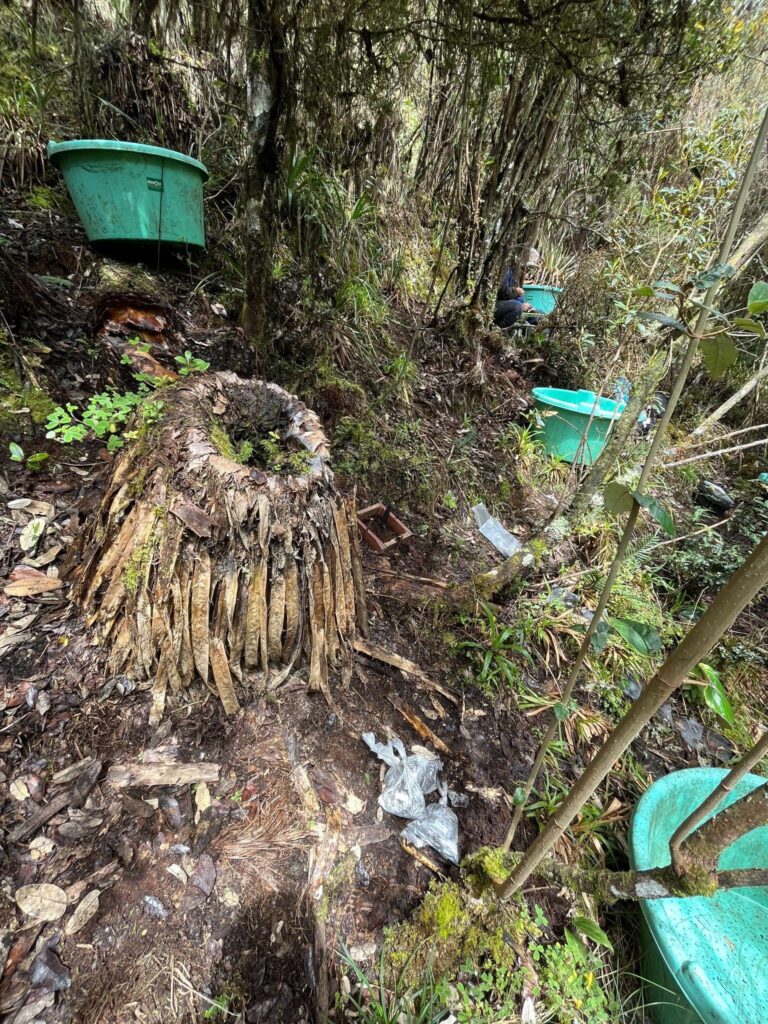 Opportunities like this help students and scientists from partnered institutions collaborate in order to enhance innovation around the world. Holland says, "It was the experience of a lifetime, and I learned so much about proper research techniques and the level of depth needed to successfully and correctly conduct credible research."