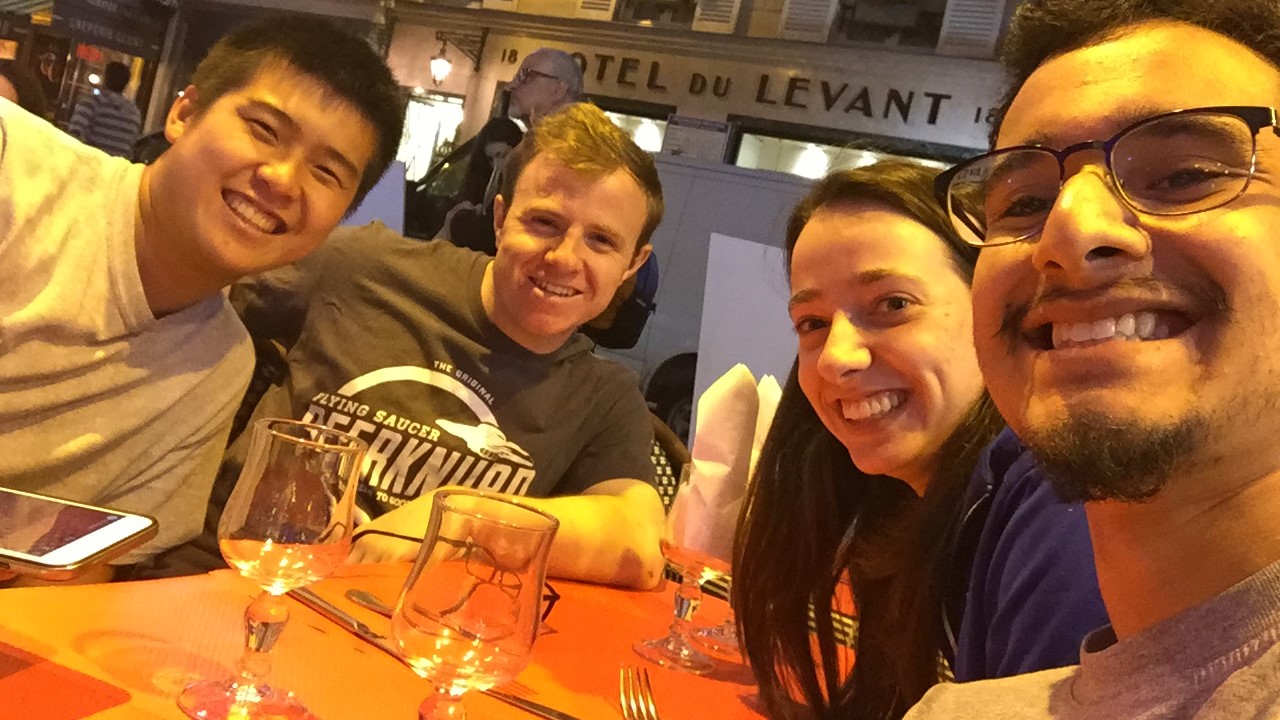 Written by Bartolome Cisneros
This week, I spent time familiarizing myself with the High Pressure Liquid Chromatography (HPLC) unit I will be using for the rest of my time here. To briefly explain the project, we are looking into trying to find enzymatic ways of degrading chemical contaminants, such as pesticides, that are sometimes still present after the washing of the wine grapes. Specifically, we are looking into a laccase which has previously been shown to change the composition of the polyphenols present in wines, which are responsible for elements of the wine's taste and aroma. The lab uses the HPLC to separate out and identify different molecules as they are passed through a column and then exposed to a spectrum of light. The column separates the molecules based on the interaction of molecule and the matrix set up within the column; the more a molecule interacts with the matrix, the longer it takes to pass through the column. As for the identification, a beam of light of a particular wavelength is passed through the assay and in doing so allows the molecule to absorb a specific frequency of the light. The HPLC then reads the absorbed frequency and based on other studies and the structure of the molecules, we can deduce which molecule was present.
Friday, Eric (one of the other State students doing the Spain study abroad) came down from Villaviciosa to explore Valencia with us. We spent all of Friday walking around Valencia, hitting as many of the historical and cultural landmarks we could. After walking around 11 miles, we ended of visiting the Catedral de Valencia, La Lonja de Mercaderos, the Plaza de Toros and the Central Market of Valencia.
Saturday afternoon, I took a plane to Paris to visit some friends who were visiting. I spent the rest of the evening with my friends Melanie, Peter and Michael where we ate at a restaurant, eating some of the delicious local dishes, including escargot and frog legs. On Sunday, I spent the entire day with Melanie and her friends going all over Paris, again trying to get to all of the historical landmarks that we could. We managed to go see the outside of the Louvre and walked around the gardens which lay right next to it, as well as the outside of Notre Dame (since it is still closed due to reparations). We also visited the Arc du Triomphe, the Sainte-Chapelle, and viewed the Eiffel tower from many angles around the city. After losing track of the number of miles that we had walked, Melanie and I decided to sit down at a small bar-café to watch the Women's World Cup.