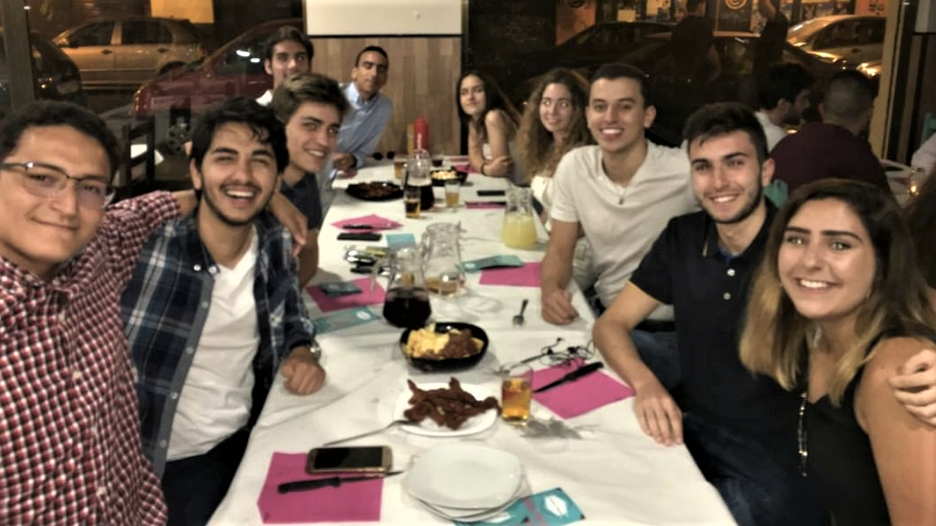 Written by Alexandra Veverka
My experience here in Valencia is warming up to me. Not just literally because it has reached 104 degrees Fahrenheit, but also figuratively the people and the places have become even more a part of me. There are certain phrases like "Vale", which means the same as "okay" that I had never heard before, but I now catch myself saying. This past week I have started thinking about what it will be like to go home, and although I will be happy to return, I am also happy to say that I have made this incredible opportunity one that I will miss so much.
Because Spain can be more relaxed than the United States, one thing I have learned is the value of rest. Too often I am constantly always on the go during the school year, it is easy to get quickly distracted from what is important. I enjoy my time here to take a break for lunch and actually sit down, take deep breaths, and enjoy conversations with my friends. A big part of this too, is learning to listen to what I need. The people in Valencia have taught me that it is okay to take a moment. I am so used to feeling the pressure to do certain things or push myself to my limits mentally and physically. Being in this new environment, I have learned that it is okay to say something when I just need a minute to catch up, whether that is leaving work early when I don't feel 100%, or simply asking for someone to talk slower in Spanish so I can understand more. I love the openness and friendliness that the people here offer, and I look forward to creating connections to last in the years to come.
In relation to the things I have learned, if someone were to ask me for advice for traveling internationally, I would say that the main thing is to just be open. To simply be open to people and experiences is enough. This is how I feel like I have discovered so much and been able to step out of my comfort zone while here (too many times to count). Whatever fears are keeping you from being open and doing what you strive to achieve are never as bad as you think, and never possible to overcome.