Farmers talked. NC State University leaders listened. And a revolution in how NC State approaches plant sciences has begun. The university ceremonially breaks ground today on a major new Centennial Campus building aimed at speeding agricultural progress.
 The NC State University Plant Sciences Building will be headquarters for the North Carolina Plant Sciences Initiative (N.C. PSI), an effort to make the state into the world's leading hub for plant science innovation.
The building, said NC State Chancellor Randy Woodson, "is an extraordinary step in our interdisciplinary approach of bringing together North Carolina's agriculture community with the great agtech industry across the state." 
So, too, is the initiative. "The N.C. PSI is a large program to reformulate everything we do in the university that touches plants," explained Steve Lommel, the College of Agriculture and Life Sciences' associate dean and director for the North Carolina Agricultural Research Service. "It's food, it's animal food, it's agriculture – both conventional agriculture and organic agriculture. It's very broad, but we are being very intentional in trying to create a framework to do science differently than we have in the past," he added.
 "The idea here is to create different combinations of scientists than would tend to naturally occur to really change agriculture and food in a big, systemic way."

The Project's Roots
A new CALS dean, Richard Linton, took to the road in 2013 to learn the challenges and opportunities that farmers and other college stakeholders were facing — and what they expected in the future.
North Carolina farmers were clear in their message: They were struggling. To remain in business, they needed lasting agricultural solutions – more resilient crops and better ways to manage those crops from pre-planting through to the marketing.
Meanwhile, experts around the world sounded the alarm that farmers would have to double food production by 2050 to feed a growing global population — and they would likely have to do that with less land and less water, during a time when climate and weather conditions were changing. 
It was time, they said, for a new agricultural revolution — one that would not only help feed the world but also ensure agricultural sustainability.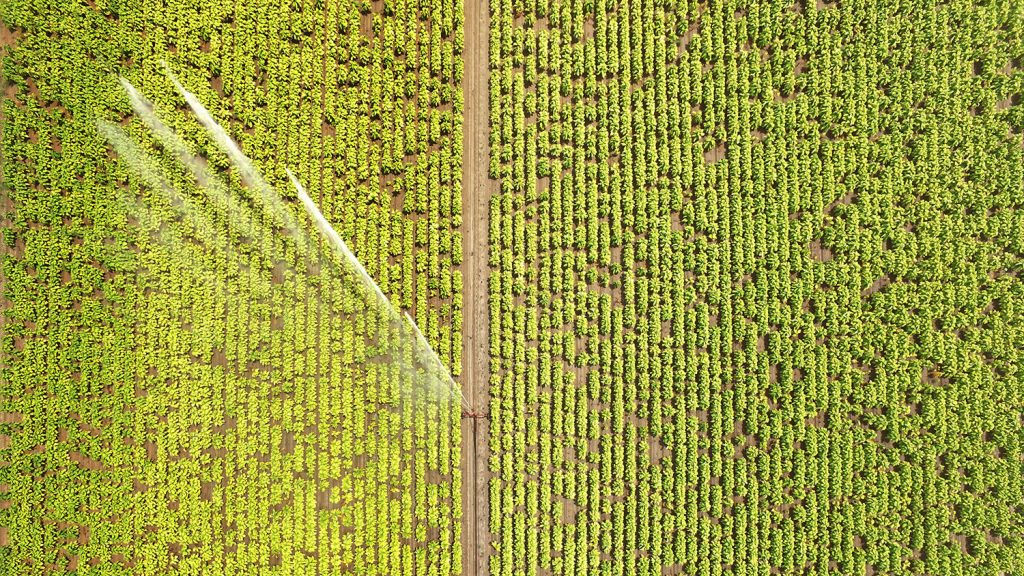 Taking on the Challenge
CALS faculty members seized that challenge. They had the advantage of a strong reputation in plant sciences and in turning new knowledge into solutions that farmers could put to work.
The university encourages a cross-college, interdisciplinary approach to innovation. Through NC State's Faculty Excellence Program, Woodson pushed for teams to get out of their disciplinary silos to take on big problems.
There was, though, a significant hurdle: Place matters, and faculty members were working mainly in buildings more than half a century old – buildings with lots of walls, halls and closed spaces that tended to support a siloed approach to research, teaching and extension. 
A Place Like No Other
The state-of-the-art facility researchers need to realize the initiative's goals would require a significant investment. NC State, along with the state's Department of Agriculture and Consumer Services, turned to the state legislature. Lawmakers responded by funding an economic feasibility study.
The study found that the plant sciences initiative would yield a significant return. In fact, the study said, it could create an opportunity for North Carolina "to be the global hub for advanced plant sciences research and for the application of that research to expanding agricultural productivity."
As Linton noted, "There is no other state, region or country that will have what we have right here in North Carolina and at NC State. We have extreme diversity in climates and soils, which allows us to grow more than 90 different crops and plant varieties. 
"We can do all sorts of research here that can mimic locations in the United States and around the world," he added. "We have something very special here in North Carolina, and the NC State University Plant Sciences Building and the N.C. PSI will help us take advantage of all the assets."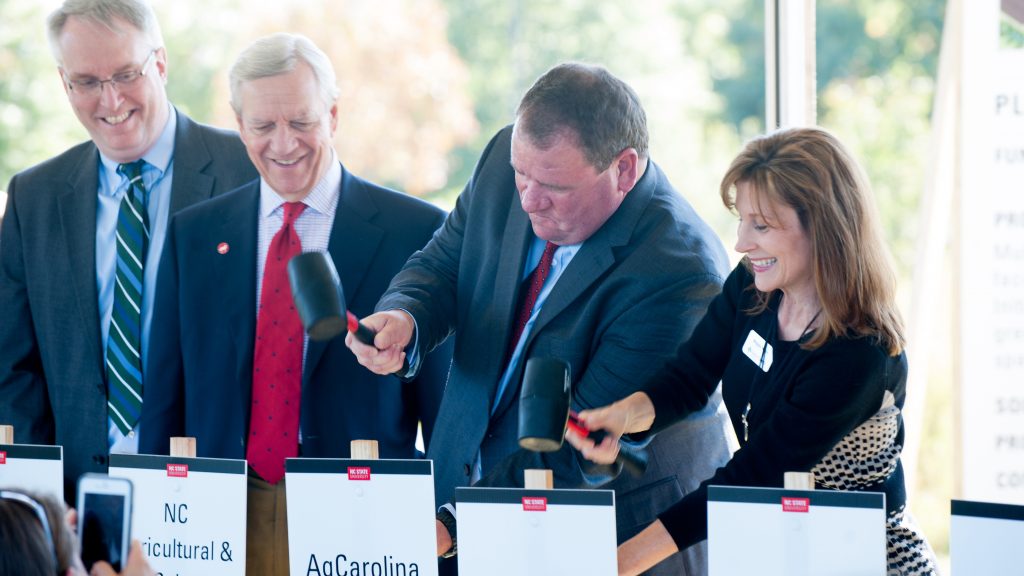 Forging Support
Linton reached out North Carolina's agricultural industry with that message, and the response was overwhelming. Forty-five agricultural organizations not only endorsed the initiative, they also donated $9 million. 
In 2015, state lawmakers earmarked $85 million for the initiative in a statewide bond referendum. The next year, North Carolina voters approved the Connect NC Bonds.
The Golden LEAF Foundation put in $45 million (in addition to an earlier gift of $3 million), bringing total support to $144.2 million of $160.2 million needed to design and construct the building.CALS fundraisers are working to secure the additional funds not just for the building but for the overall initiative.
Investing in the building is investing in North Carolina's future, said Golden LEAF Board Chairman Randy Isenhower.
"Supporting agriculture through innovation and research ultimately helps to grow rural communities," he said. "This state-of-the-art facility and initiative are the tools North Carolina's farmers need to boost that growth. Most importantly, it will give our farmers and rural communities the edge in an increasingly competitive global market."
Different by Design
Flad Architects completed design of the five-story 185,000-square-foot building late last year. The building will allow for what the architects called "creative collisions" — ones that would spark problem-solving. 
Unlike many buildings on NC State's campus, the Plant Sciences Building will not house a specific discipline or department. Instead, it's being built with the flexibility to allow teams of scientists working on specific projects to move in and out of the building.
"It's all about flexibility, being open, visible, with access to daylight and science in sight," architect Chuck Mummert said. These "are key themes that will be part of the building."
The building will also feature rooftop greenhouses, shared equipment and laboratory spaces as well as meeting areas, seminar rooms and board rooms. In April 2019, DPR Construction broke ground, with plans to complete the building by late 2021. 
Moving Ahead
Faculty members from CALS and other colleges aren't waiting for the building to be opened. They are already forging new partnerships, generating proposals for ambitious research, academic and outreach projects, winning grants and making research progress. 
N.C. PSI Launch Director Stephen Briggs said that in the two years he's been in his position, "tremendous momentum has been growing from faculty and staff to get involved with interdisciplinary research."  
He points to a new university program known as GRIP4PSI — Game-Changing Research Incentive Program for the Plant Sciences Initiative — as an example. Eight NC State teams are polishing full proposals for GRIP4PSI funding. Winning teams will receive $650,000 in funding over three years, and they'll secure a chance to carry out their projects in the PSB. 
"I have seen unbelievable synergy among faculty members from different colleges working on plant-related research projects that will truly change the landscape for our farm communities not only locally but around the world," Briggs added. "Great research producing great things for the farm all while training, mentoring and educating the agricultural leaders for tomorrow — what a great opportunity afforded all of us here in North Carolina."
Excitement among stakeholders is also building. As longtime NC agriculture leader Peter Daniel, of N.C. Farm Bureau, said, "I have seen very few instances where the whole community of agricultural organizations and the farmers they represent come together behind (an) initiative like this.
"It was just incredible to watch," he said. "We're excited that we're going to be making investments that we're going to be harvesting … benefits from for the next 50 to 75 years."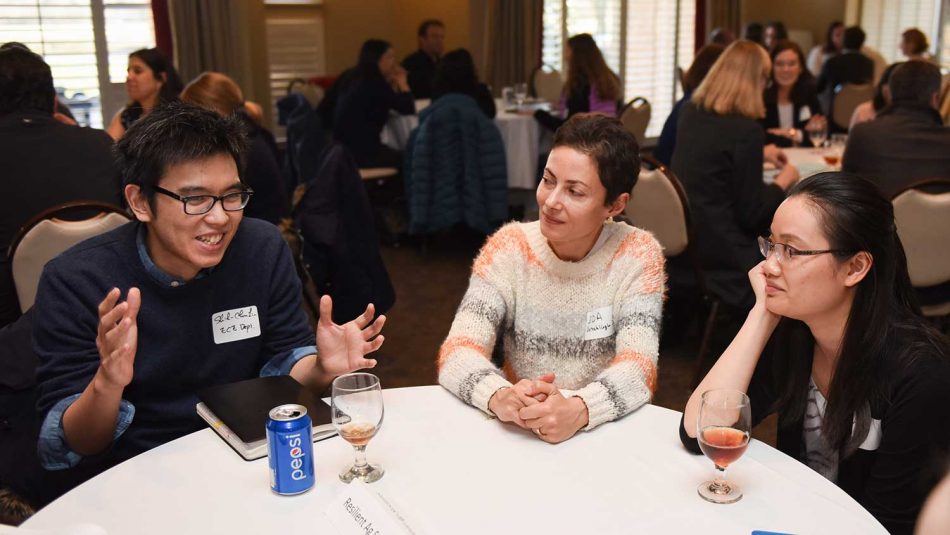 Help accelerate plant science discovery and applied solutions.
This post was originally published in College of Agriculture and Life Sciences News.