Students
Third-Generation Beekeeper Explores Irish Agricultural Practices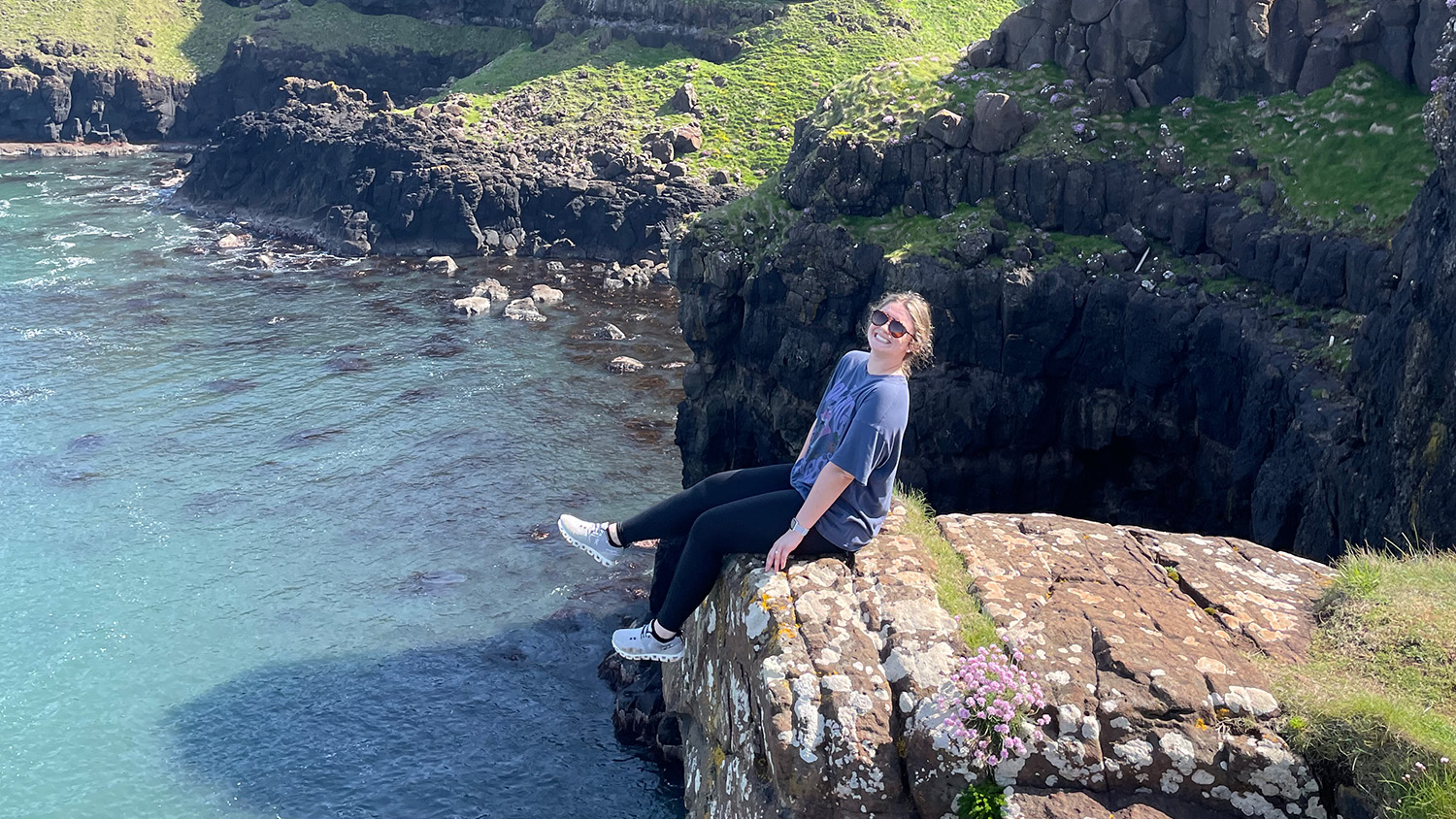 When Jessie Cline arrived in Dublin, Ireland, she couldn't wait to explore the country with her classmates.
Kilmainham Gaol Museum, Powerscourt Estate, the Giant's Causeway, Dunluce Castle and the Dark Hedges were just a few historic locations they toured during their 12-day Maymester study abroad trip.
Led by faculty members Lynn Worley-Davis, Karl Jicha and Matthew Koci, Cline and other CALS students gained firsthand knowledge of livestock management practices, food security and food processing and nutrition science through the course Ireland: Global Food Systems and Sustainable Agriculture.
Cline graduated in May 2023 with a bachelor's degree in agricultural business management and minors in agricultural entrepreneurship, entomology and economics from North Carolina State University.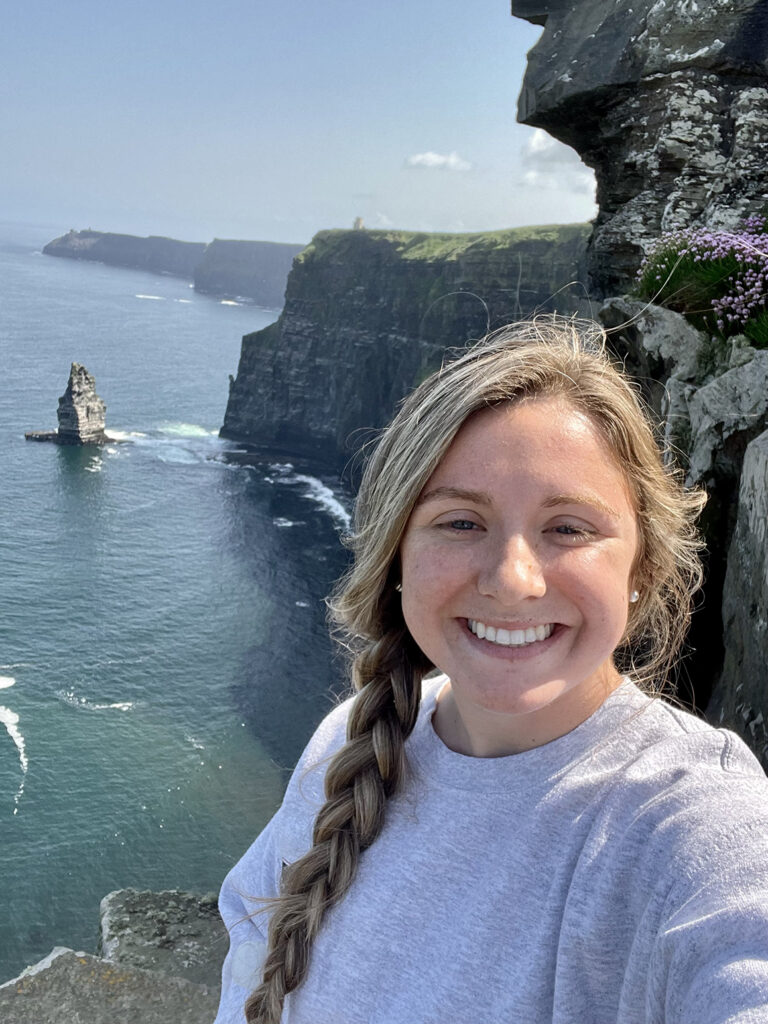 Cline is not only the first in her family to attend college but also a third-generation beekeeper.
Her passion for beekeeping began as a high school freshman in Cleveland, North Carolina. "I helped my grandfather with all 30 of his Italian honey bee hives," she says.
After being guided by her grandfather and father and saving the necessary funds, Cline purchased two hives. The following year, she worked with her FFA advisers to conduct a supervised agricultural experience and acquire honey bee hives at her high school. That same year, Cline entered her honey at the North Carolina State Fair and won first place.
"After that experience, I wanted to grow my operation and start a small business," she says. The College of Agriculture and Life Sciences alumna named her business Cline's Hives in 2018 and grew her hives to 10 before attending NC State University. Since then, she's sold her honey at pop-up markets and local shops. She plans to expand her honey business after earning a master's degree.
"The main thing that piqued my interest was Ireland's climate and how honey bees flourish in cold, rainy weather."
Her final study abroad project is a research paper comparing and contrasting beekeeping practices in Ireland to the United States. "The main thing that piqued my interest was Ireland's climate and how honey bees flourish in cold, rainy weather."
Cline's research led her to study the European dark bee (Apis mellifera mellifera), also known as the German bee, which thrives in Ireland's climate. According to The Different Types of Honey Bees Extension publication, these dark-colored bees have a defensive nature, making them difficult to manage and susceptible to brood diseases. However, they are "a hardy strain, able to survive long, cold winters in northern climates."
She was able to share her research topic with the Belfast and District Beekeepers Association at the Balmoral Farm Show, the largest agricultural show in Ireland.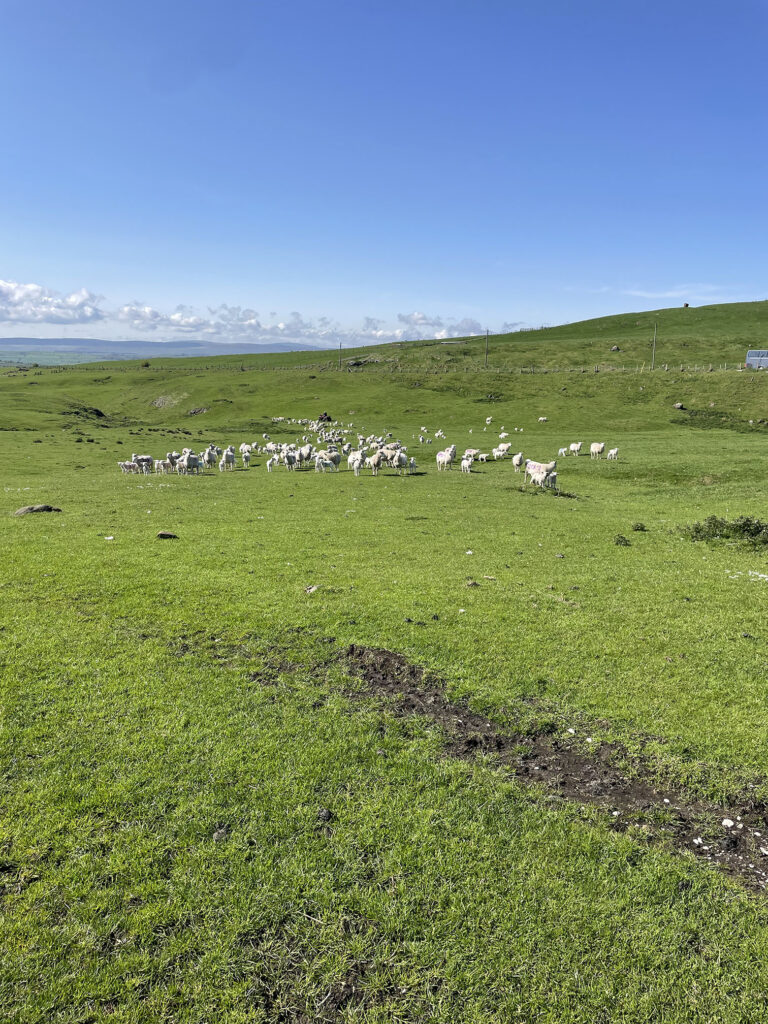 "I believe that by opening our eyes to other cultures, we learn much from what 
they're doing."
The study abroad trip provided opportunities to learn about Irish agriculture. Cline met diverse farmers and learned about their operations, including:
Mash Direct – a six-generation family farm that grows traditional, heritage vegetables for ready-to-microwave meals sold in the United Kingdom, Ireland and beyond.
Campbell Tweed – a family sheep farm comprising 3,000 ewes that naturally shed their wool.
Long Meadow Orchard – a third-generation apple orchard that sells apple juice, ciders and vinegar, using only pure pressed apple juice to make all products.
Castlemine Farm – a beef, lamb and pork farm that sells meat and ready-made meals in its Farm Shop.
"I believe that by opening our eyes to other cultures, we learn much from what they're doing."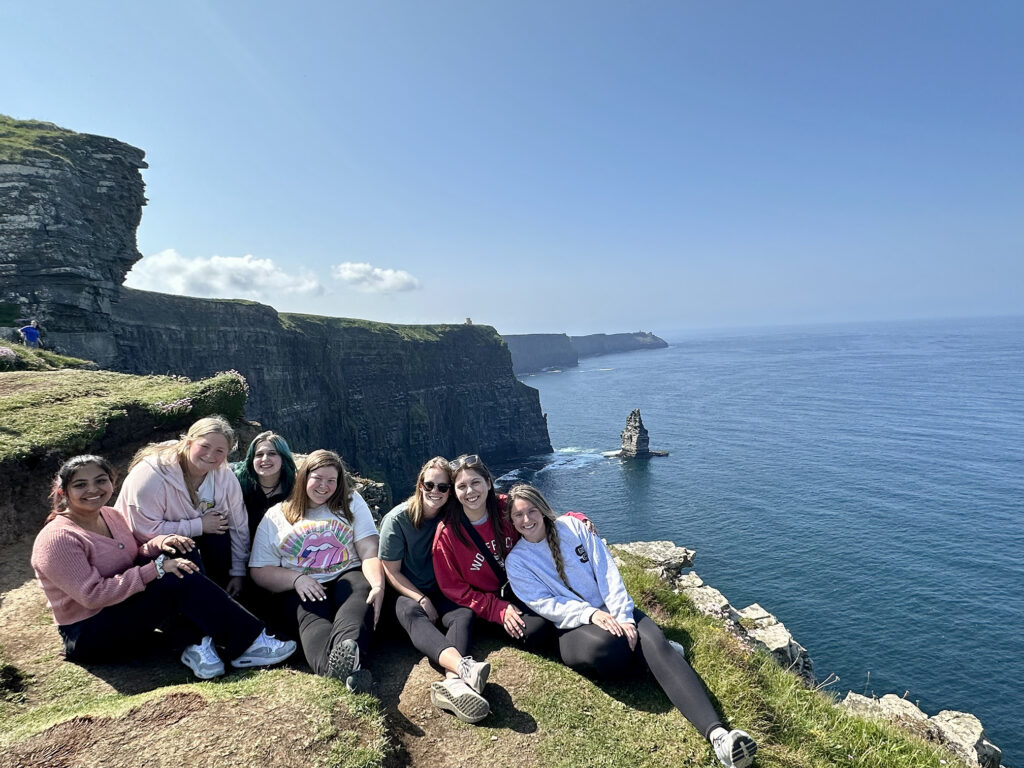 Cline and her classmates also made sure to have plenty of fun. The group enjoyed Irish culture at the Celtic Nights dinner and show and the Trad on the Prom. They also toured University College Dublin.
"My favorite memory was our group dinners," Cline says. "I always looked forward to group dinners because we spent a couple of hours together just conversing and getting to know each other better."
She encourages CALS students to apply to study abroad without knowing anyone.
"You will meet the best people. Speak with everyone on the trip. Make friends with everyone. The instructors and other students were amazing."