NASA Internship For AGI Student (And Aspiring Astronaut) Lane Diesa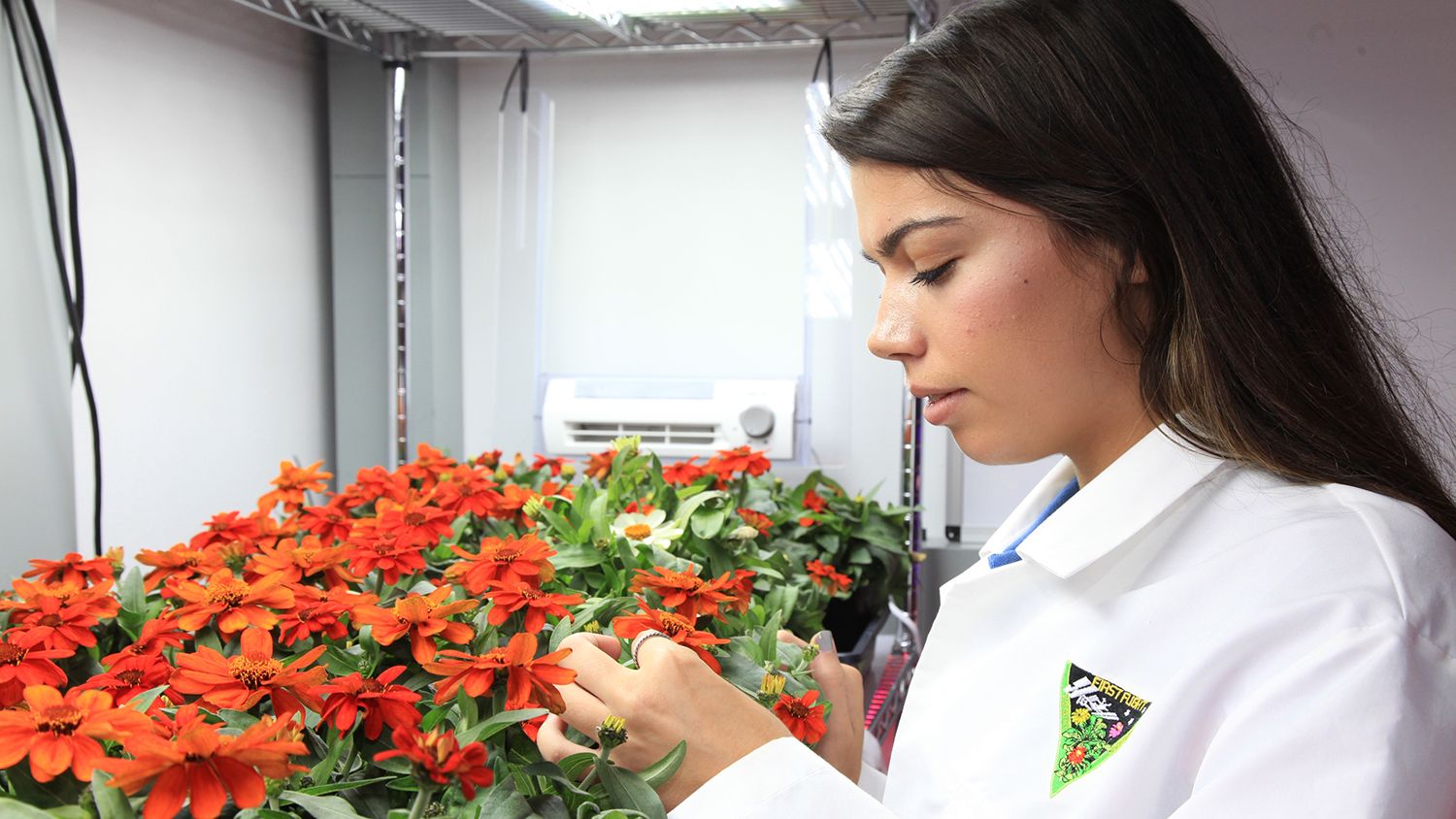 Written by Victoria Smith
The day started like any other intern's: walking into the office, heading toward a small cubicle and checking emails. But after going through that routine, Lane Diesa had the opportunity to work on projects with the potential to change life outside of our planet.
The Charlotte native was part of the NASA Internships and Fellowships program in summer 2018. Diesa heard of this opportunity while working at an internship for the University of Florida's Botanical Garden, and it sparked her desire to work at the famous Kennedy Space Center. Diesa credits her passion and persistence for obtaining this internship, as well as all the skills she learned during her class with NC State's Agricultural Institute.
[pullquote color=red align=right]One day you could be sitting at your cubicle, the other you could be hanging out with an astronaut or touring a capsule.[/pullquote]
Though some of her tasks were typical to any intern in the horticulture field, Diesa had access to exciting projects and opportunities. One of the most exciting projects she was a part of, she said, involved seeds from the zinnia flowers that were grown on the International Space Station by Scott Kelly back in 2016. Diesa carefully extracted the seeds and attempted to germinate them, which in turn yielded 42 zinnias, most of which have produced buds and bloomed as of November last year.
Diesa was also involved in new crop testing, which is heavily involved with the food astronauts consume in space. This testing revolved around checking the quality of crops, evaluating which varieties would be best, and their nutritional value, calorie count, and macronutrients and micronutrients.
She was one out of 25 other interns, and each had a specific area of expertise they catered to. However, according to Diesa, the internship's approach is very flexible and allows interns to set their own pace and follow their own interests.
"One day you could be sitting at your cubicle, the other you could be hanging out with an astronaut or touring a capsule," Diesa said. "It was very exciting."
Diesa, who was featured in several videos for Inside Kennedy Space Center, also got to witness several rocket launches. However, not everything was fun and games; Diesa had to work a 40-hour week, and had to routinely check on plants for water, nutrients and light levels down in the chamber rooms.
As for the future, Diesa hopes to return to the Kennedy Space Center. Her goal? Become an astronaut herself.