STEAM-ing Ahead: Program's First Class Graduates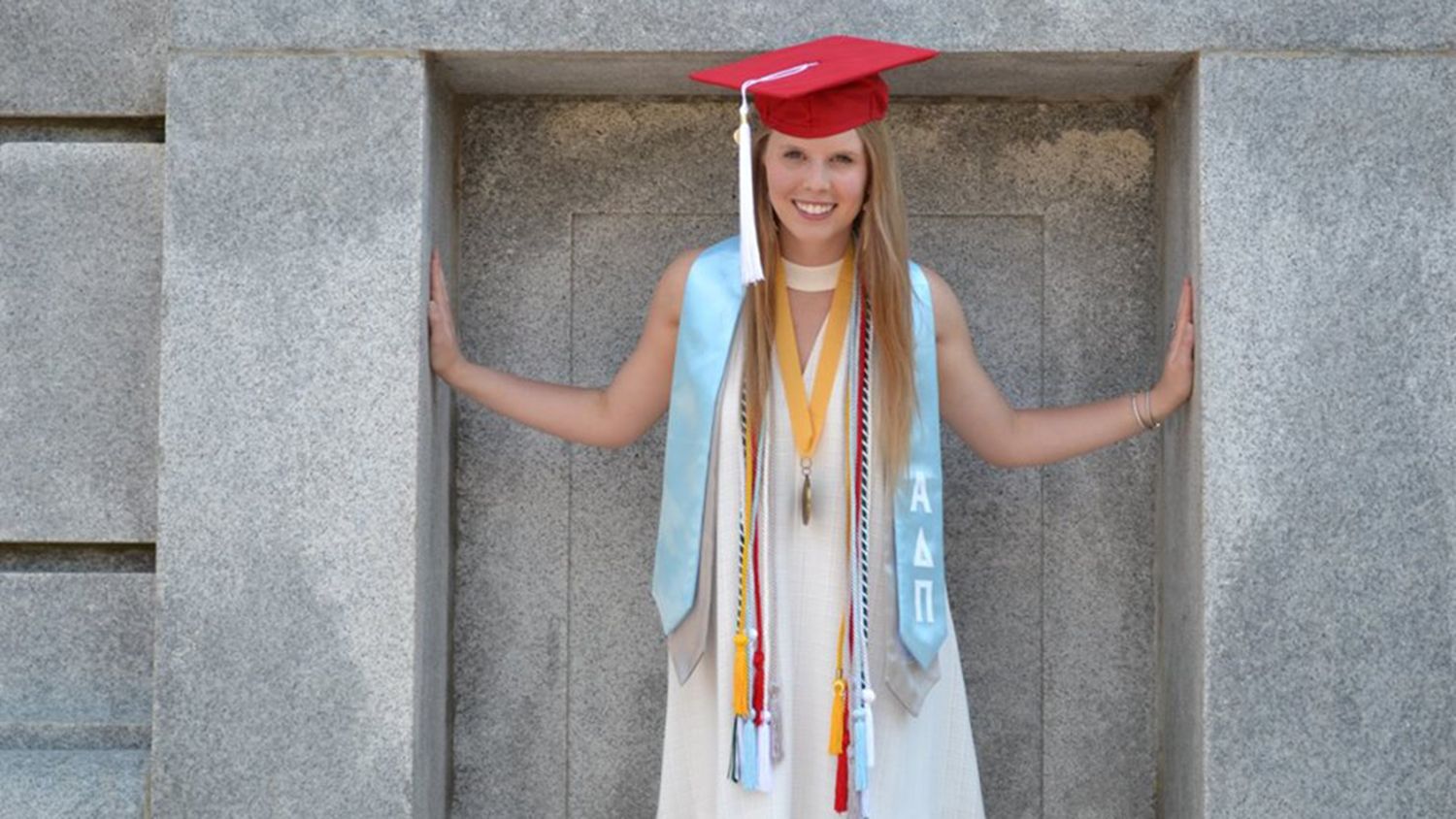 In May, Katelyn Thomas proudly donned Wolfpack-red cap and gown as one of the first graduates of the STEAM Program, CALS' unique invitation-only pathway for students from rural areas.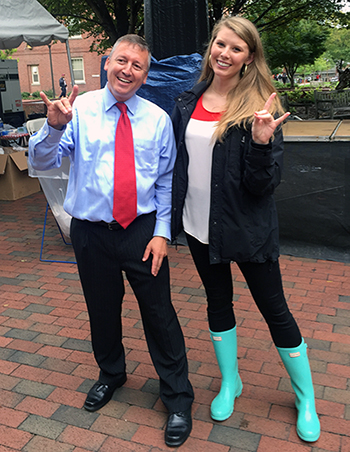 A component of the Gordon Family Farm-To-Philanthropy Initiative funded by Joe and Debbie Gordon, the program puts passionate, promising freshmen on a path to enrollment in agriculture-related majors. Thomas is the program's biggest cheerleader.
While at CALS, Thomas threw herself into campus life, from academic clubs to the Lady Pack All-Girl Cheerleading Team to outreach as a CALS Ambassador. She was the recipient of the Randall V. and Erika W. Canady Scholarship Endowment, the Developing Future Farmers NC Program, the Dr. Garnett B. Whitehurst Farm to Philanthropy Scholars Endowment and the T. Newton and Josephine Newton Cook Scholarship.
Now, she's a sales excellence associate in the Crop Science Division of Bayer in Research Triangle Park – with plenty to say about STEAM, ag and the strength and support she gained from her rural North Carolina home.
Why was it important to you to come to CALS?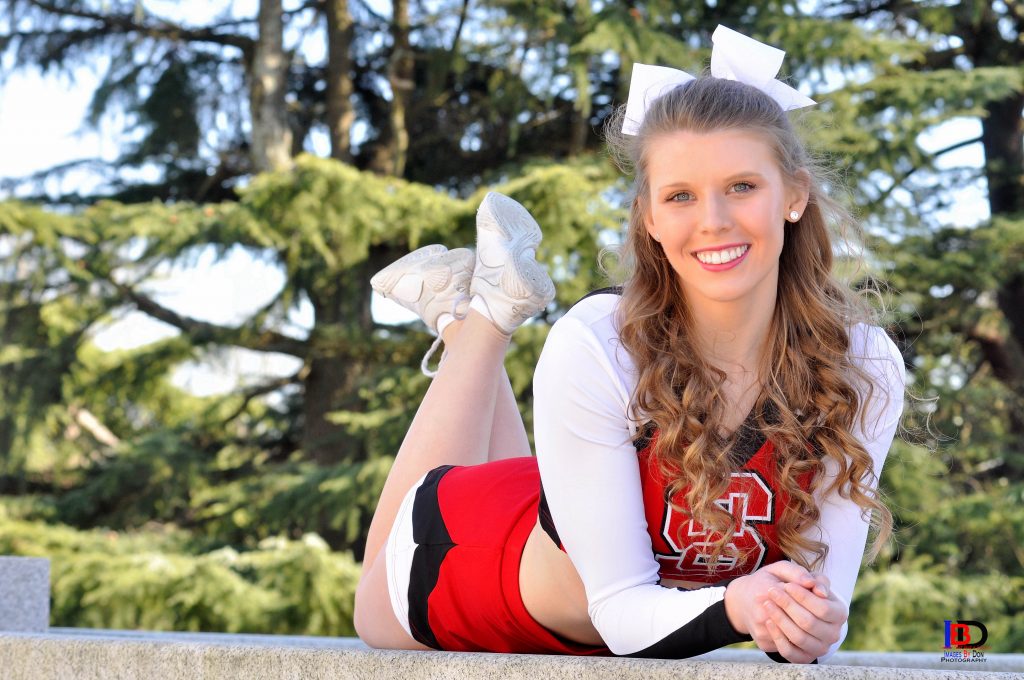 Because of the opportunities that are here. NC State is the agriculture school. My family members have gone here…I knew I wanted to be with the best, and that was NC State.
What did the STEAM Program mean to you?
STEAM literally changed my life. I have a passion for agriculture, and had I not received that inaugural invitation, I would not be where I am today. The STEAM program was one of the greatest opportunities I have ever had the privilege of being a part of. Being in the inaugural class, I had no idea what a great experience I was signing up for – but knowing it would make my dream come true, it was what I wanted to do.
Why are you passionate about agriculture?

I come from a family of five generations of farming and agriculture. I was always running to the farm to see my dad and my grandaddy…I was never forced to work on the farm while I was growing up, but as I became older, I became more involved, because it was something I enjoyed. I started taking ag classes, I got involved in FFA and that's when I decided that this would be my future.
Do you remember your first day on campus?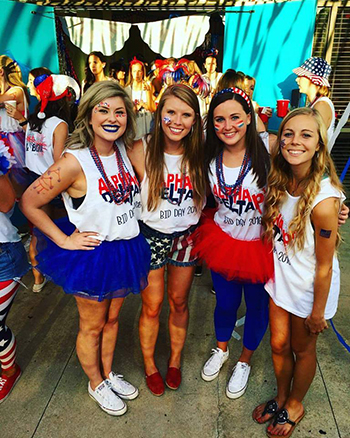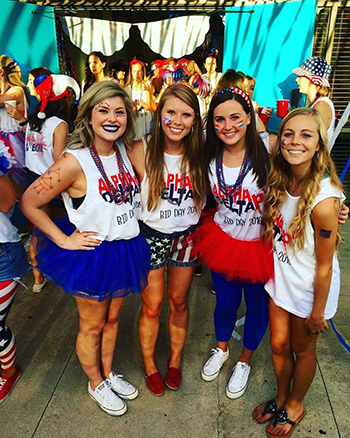 It was fantastic coming back to State's campus. The feeling of, "This is everything I've been working for – this is exactly where I needed and wanted to be." I was so excited to begin my time at CALS.
I love to stay busy, and I knew I wanted to fully submerge myself in everything State has to offer. On campus, I was involved in the agriculture business management club, where I was able to serve as vice president my senior year, as well as the agronomy club, Alpha Delta Pi Sorority, the CALS Honors Program, speaking engagements on behalf of the STEAM Program…I got to meet a ton of really cool people.
There were so many opportunities, and I wanted to take advantage of them all. Off campus, I had the pleasure of completing three incredible internships. The first was during my sophomore summer at The Vollmer Farm in Bunn as a part of the inaugural Developing Future North Carolina Farmers Program. The second was as a marketing and sales intern for John Deere at their world headquarters in Moline, Illinois. The third was as an agritourism marketing intern with the North Carolina Department of Agriculture and Consumer Services in Raleigh during my senior year.
What was it like meeting the Gordons?

They are fantastic people. They were genuine, caring and down-to-earth – they just want people like me, who have a dream of going to NC State but come from rural backgrounds, to see their dreams come true.
Tell us about your experience being a CALS student from a rural area. What advice would you give to other students in your position?
I would not change a thing. I am so happy to come from a rural area where I know everyone, and where everyone was with me through the whole process. My community was backing me the entire way – you're not going to get that from a big city. Going back to the Lee County Area Farmers meetings and giving them updates and having them be so happy for me…It fueled me.
My junior year, I went back to Lee Senior County High School and did a presentation for the ag classes, and I told them: If your dream is to go to NC State, don't let being from a rural area put you into a certain group. Don't feel that you're not as capable as anyone else – you are. If your dream is to go there, there are multiple pathways to do it. My story is proof.