Alumni and Friends
Solving Problems and Building the Next Generation of Engineers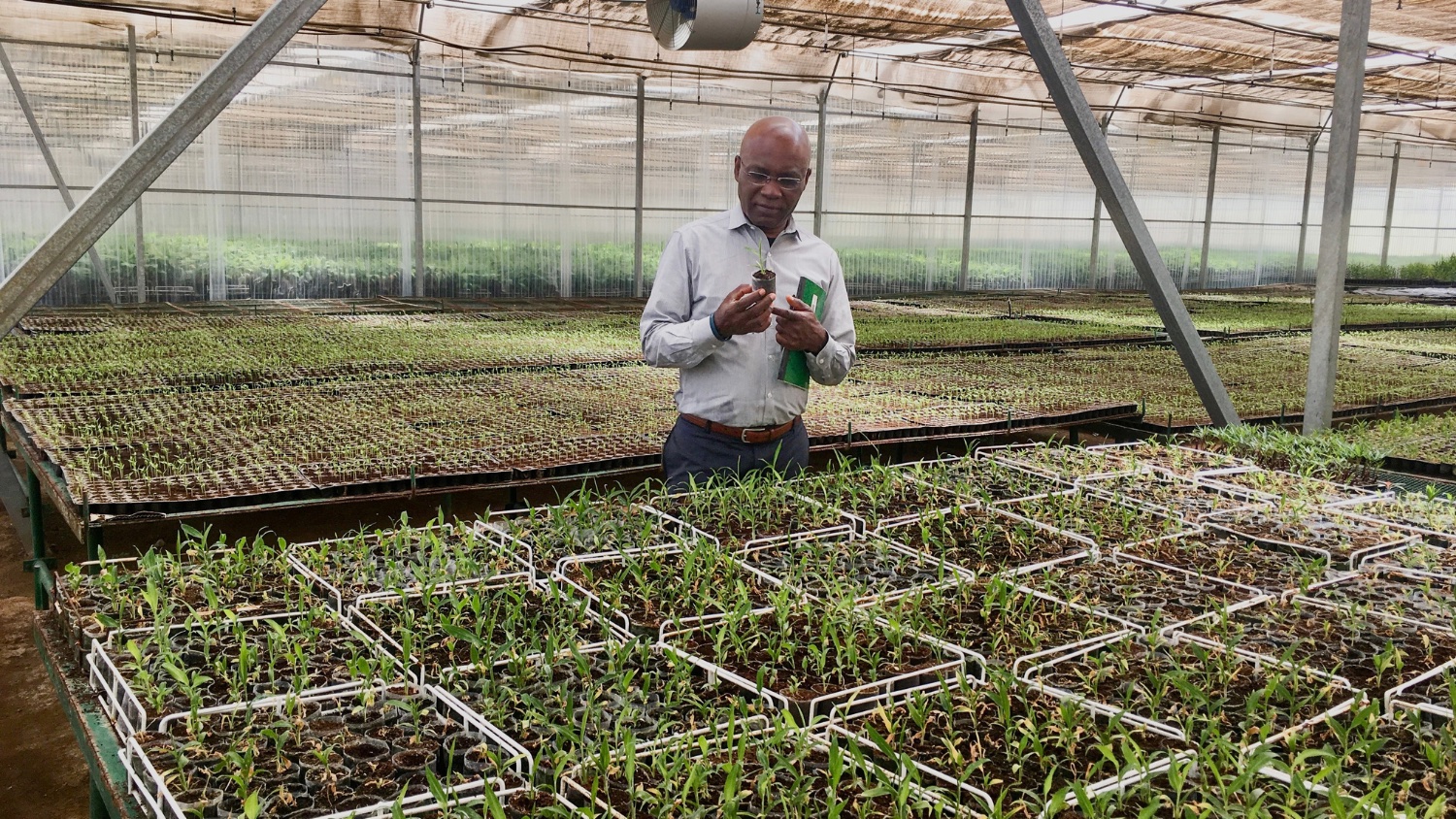 Guyana, South America, native Sydney Seymour is a three-time alumnus from North Carolina State University's Department of Biological and Agricultural Engineering. To date, Seymour also has 15 U.S. patents and one international patent, and he owns an international consulting company. Despite all of his success, he continues to give back to what's important to him: helping to train the next generation of engineers.
From South America to NC State
Seymour grew up in a small bauxite mining town in Guyana called Mackenzie, now known as Linden. His father was a machinist, and he always enjoyed gardening with his mother, so becoming a biological engineer seemed like a natural fit.
"I always wanted to be a biological engineer," says Seymour. "I learned to take care of plants very early, and I liked living things. It seemed like a very good way to combine my passion for life science and my passion for engineering."
After graduating from high school, Seymour immigrated to New York City and then joined the United States Army and was stationed at Fort Bragg, North Carolina. While there, he took college classes at Fayetteville State University.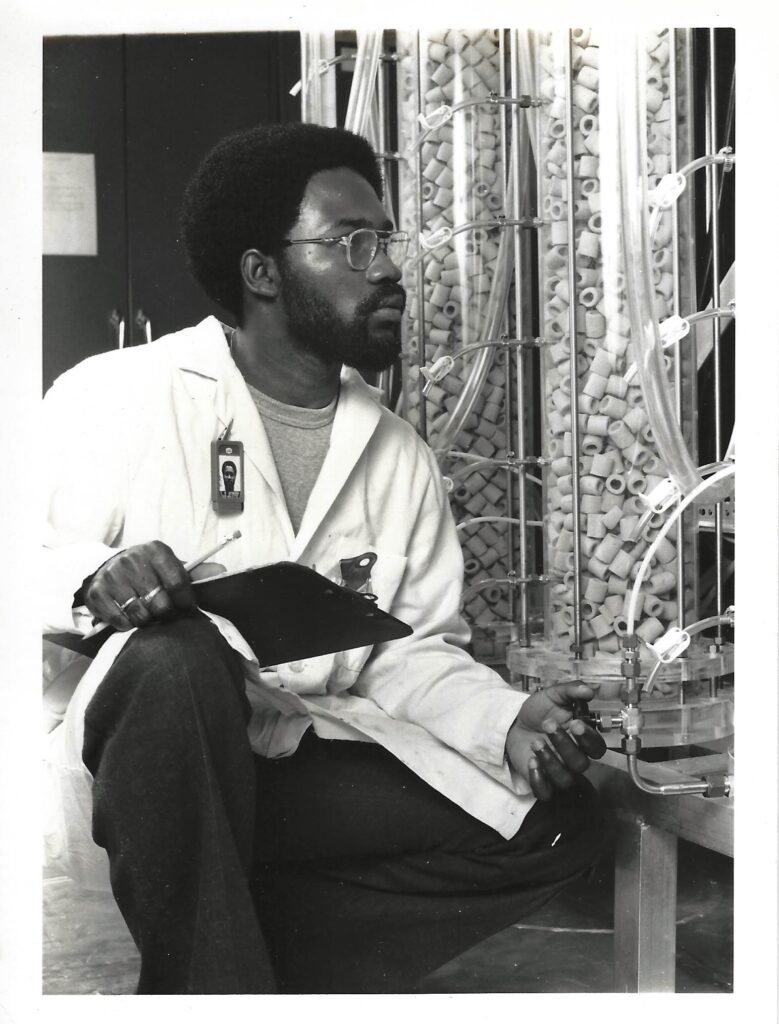 "I took classes to keep my brain occupied, besides the military stuff, because I knew I wanted to go back to college to become an engineer," says Seymour. "I felt I should take some math and other types of courses."
His math professor, an NC State alumnus, knew NC State had a great engineering school and contacted the university on behalf of Seymour. After touring the campus, Seymour decided to apply to and enroll in the biological engineering program.
Diverse Experiences
While earning his bachelor's, master's and Ph.D. degrees in biological engineering, Seymour worked in the Department of Biological and Agricultural Engineering and the Department of Food, Bioprocessing and Nutrition Sciences, where he worked with chemists and food scientists. As an undergraduate student, he was also part of the Honors Program of the School of Engineering, now known as the University Honors Program, and interned with the Chemical Technical Department at Oak Ridge National Laboratory for a summer during his junior year as part of the National Consortium for Graduate Degrees in Engineering.
"When I went into the real world, I was able to join a company and not be stuck in a particular silo," says Seymour. "I never felt locked into one department."
"I can go from the small to the highly complex, and the most important thing for me is the human impact."
Seymour is also grateful for his two mentors, Augustus Witherspoon, a professor of botany, and William F. McClure, a professor of biological and agricultural engineering, who played significant roles in his development.
Upon graduation, Seymour started a job in analytical chemistry and then moved into engineering roles with increasing responsibility in the consumer goods and life science industries to work for companies like R.J. Reynolds (RJR Nabisco), ArborGen and Talecris Biotherapeutics, which was later bought by Grifols. At those companies, he focused on developing, scaling up and transferring new technologies into manufacturing, improving production processes, and developing workforce talent. Throughout his multidisciplinary career, he contributed to intellectual property development, led teams to transform manufacturing operations and delivered significant value to companies with a global footprint.
"I think the variety makes me a well-rounded engineer," says Seymour. "I can go from the small to the highly complex, and the most important thing for me is the human impact."
Giving Back
Focusing on his passion for people, Seymour founded his company, SeyConTech Engineering and Technology Consulting, a consulting firm that develops solutions for various industries, including food, agro-processing and consumer goods. He's especially interested in expanding industrial development in sub-Saharan Africa.
"I feel that with my experience and my training, I can make a tiny dent," says Seymour. "Their industrial development is just getting off the ground so that I can have a big impact with small interventions."
So far, Seymour has traveled to five countries in the area to coach and mentor people to solve technical and business problems using engineering and technology solutions. He also has an ongoing collaboration with the Ethiopian Biotechnology Institute.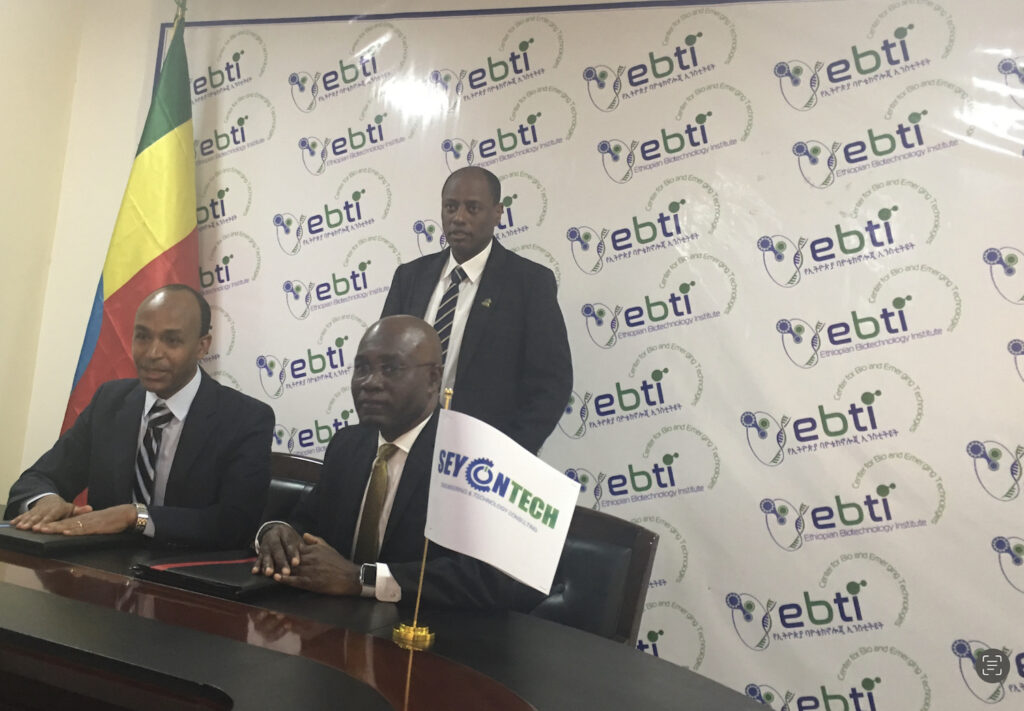 Seymour also mentors NC State students as an advisory board member for the Department of Biological and Agricultural Engineering, giving him the opportunity to work with students on their senior design projects.
"I like to make an impact on others and, especially for me, an impact on young students because many people have given me a helping hand," says Seymour. "I'm on the sidelines offering a little bit of guidance and mentoring BAE students. It helps keep me active."
Seymour was the recipient of a 2022 CALS Outstanding Alumni Award and the 2022 Biological and Agricultural Engineering Outstanding Alumnus Award in September, recognizing his excellence and achievements in his career and community.