Faculty and Staff
Rodolphe Barrangou Named to National Inventors Hall of Fame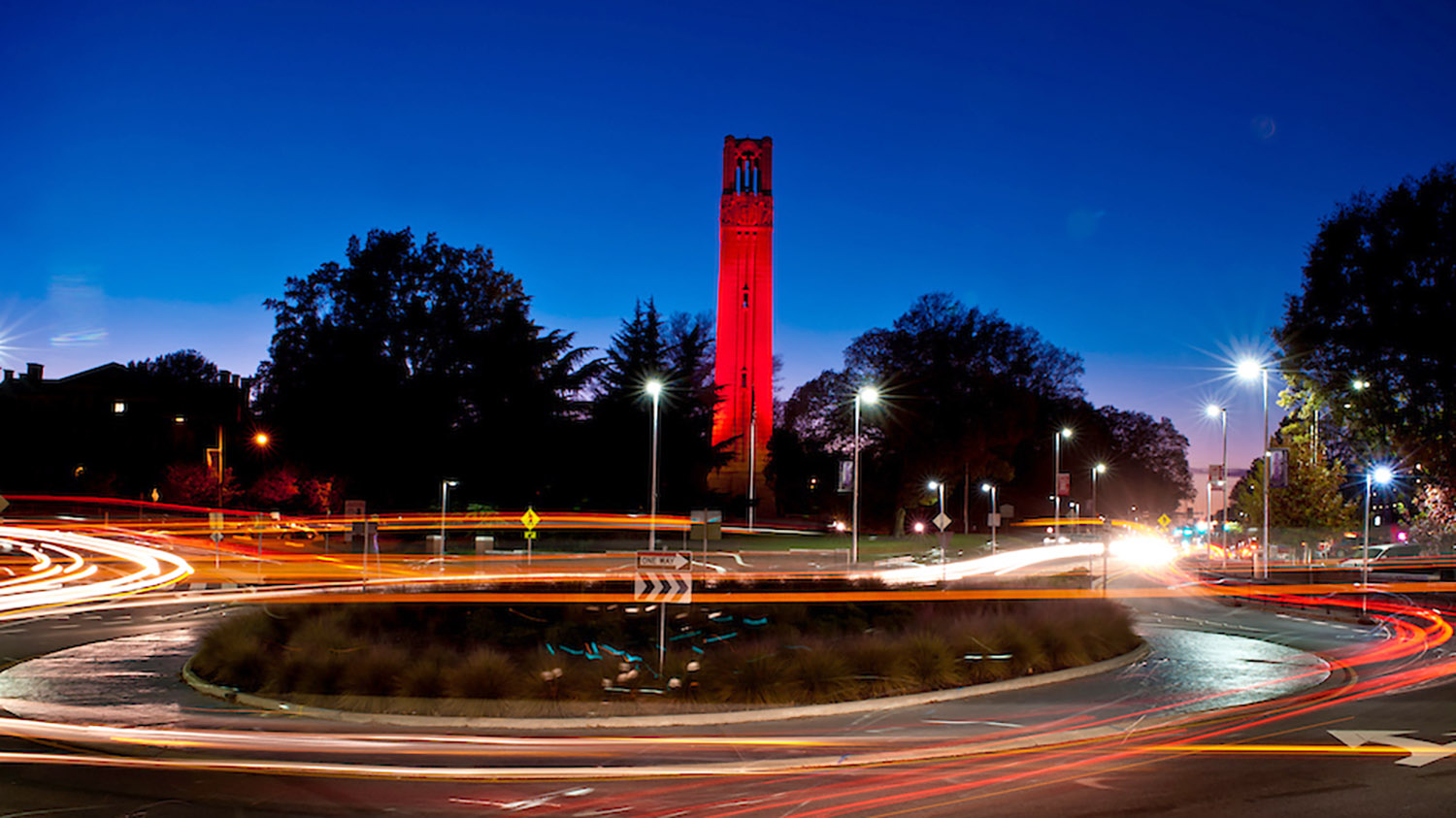 Rodolphe Barrangou, Todd R. Klaenhammer Distinguished Professor in the Department of Food, Bioprocessing and Nutrition Sciences at North Carolina State University, has been inducted into the National Inventors Hall of Fame in recognition of his inventions, creativity, and spirit of innovation and entrepreneurship.
Barrangou becomes the seventh NC State faculty member to be elected into the hall. He is one of 16 new members elected this year. He will be formally inducted during a ceremony at the organization's annual meeting in Washington, D.C., in October.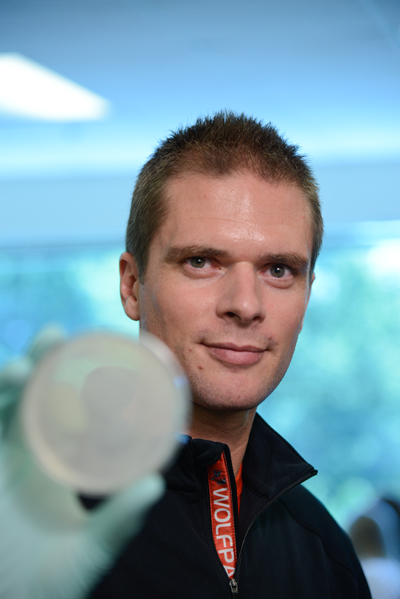 Barrangou focuses on understanding the genetic basis for health-promoting and fermentative properties of beneficial bacteria used in foods. A pioneer in the discovery of the adaptive bacterial immune system known as CRISPR, Barrangou has shown that CRISPR-Cas systems defend bacteria against unwanted invaders such as viruses called phages. Possible applications include genome editing, antibacterial and antimicrobial production, food safety, food fermentation, and plants, trees and livestock breeding.
While working at Danisco, a food ingredients company now owned by DuPont and recently acquired by IFF, Barrangou and colleagues – including fellow National Inventors Hall of Fame inductee Philippe Horvath – published a seminal CRISPR paper in the journal Science in 2007. That paper showed that CRISPR is an adaptive immune system that can acquire genetic snapshots of bacterial attacks by viruses. The related technology covering the use of CRISPR-Cas systems in dairy bacteria to enhance starter cultures' resistance to viruses was patented in 2005 and has been widely commercialized for cheese and yogurt fermentation.
Barrangou has received numerous prestigious honors for his work on CRISPR-Cas systems. He was elected to the National Academy of Engineering in 2019 and was elected into the National Academy of Sciences (NAS) in 2018. He also received the NAS Prize in Food and Agriculture Sciences in 2018 and the NAS Award in Molecular Biology in 2017. He also received the 2016 Warren Alpert Foundation Prize and the 2016 Canada Gairdner International Prize, and was elected to the National Academy of Inventors in 2019.
Barrangou is the editor-in-chief of The CRISPR Journal, a peer-reviewed publication that brings together researchers and practitioners in a wide range of disciplines, including genetics and genomics, cell biology, immunology, infectious diseases, microbiology, molecular biology, neuroscience, plant biology, ethics and law, covering the many applications and implications of CRISPR.
He has authored or co-authored more than 200 peer-reviewed publications and is credited with more than 50 issued and pending patents.
Barrangou joined the NC State faculty in 2013. He received the 2014 NC State Alumni Association Outstanding Research Award and the 2015 NC State Faculty Scholars Award. He has been on the Thomson Reuters Highly Cited Researchers list since 2014. He is on the scientific advisory boards of a number of biotechnology companies and is a co-founder of Intellia Therapeutics, Locus Biosciences, TreeCo, Ancilia Biosciences and CRISPR Biotechnologies.
Barrangou earned his bachelor's degree in biological sciences from the Rene Descartes University in Paris, France; a master's degree in biological engineering from the University of Technology in Compiegne, France; a master's degree in food science and a Ph.D. in functional genomics from NC State; and a master's of business administration degree from the University of Wisconsin-Madison.
The National Inventors Hall of Fame was founded in 1973 in partnership with the United States Patent and Trademark Office to recognize individuals who have conceived, patented and advanced the world's greatest technological achievements. It has evolved to become the nation's leading nonprofit providing invention education programs and innovative competitions.
-kulikowski-
This post was originally published in NC State News.